Raj Parr: "Blind tastings are getting harder"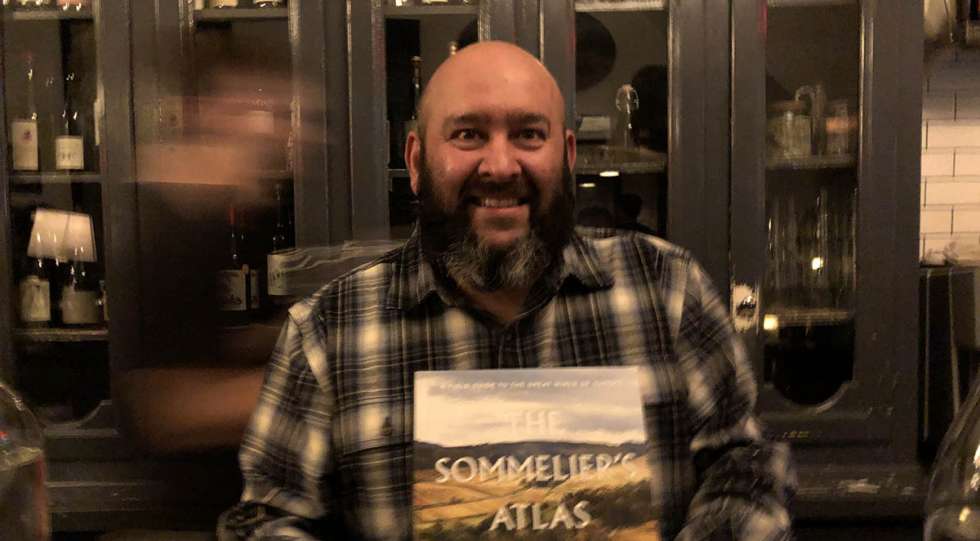 Rajat Parr has just launched his and Jordan Mackay's new book: The Sommelier's Atlas of Taste. It is an atlas without maps but with tons of soil.
Rajat Parr is arguably one of the most famous sommeliers on the planet, and he's not even a sommelier. At least by his own definition: that you should work on a restaurant floor to be called a sommelier. His profession now is as winemaker at Domaine de la Cote, Sandhi and Evening land, as well as being a traveling legendary blind taster and author.
We catch up with Raj during the last day of the Somm 360 conference in Montreal, where he has been coaching the participating sommeliers in blind tastings.
Why did you write this new book?
"Jordan and I wanted to write a book that would take sommeliers and young wine professionals into all the regions and talk about why the classic wines taste the way they taste. Things are moving fast in the wine world, and we wanted to kind of step back and look at the past, and the present and the future all at once."
What does it bring that other wine books don't?
"You can go into the chapters and regions and look at why Jura is Jura or why Morgon tastes the way it does and what soil it is, or Wachau or Gevrey-Chambertin or Margaux. It's all the wines we taste in one book, we look at the soil and why the wines taste the way they taste."
Jumping to the Somm 360 conference here in Montreal and one of the group blind tastings you led with 22 of the best sommeliers in the world earlier today. There were two white wines which basically nobody got right and one of them was a Chablis 1er cru that was so flamboyant, I would never have placed it in Chablis either. Are the styles changing or was it a one-off?
"No, definitely. Cool climates are getting warmer, summers are getting warmer. And with storms and hail and frost, things are definitely getting more abnormal so even classic wines are getting slightly more flamboyant and slightly more richer and riper... It is changing rapidly and I think it will change even more."
So it is getting even harder to nail them blind?
"A hundred percent. It is much harder than it was 20 years ago. The wines are changing so quickly and there are new styles and new viticulture."
After having coached the sommeliers who will compete in the upcoming Sommelier World Championship in March, what's your tip, who's going to win it?
"Oh, I have no idea, it's a very competitive field out there. I can't wait to see what happens!"
The ASI contest of the Best Sommelier of the World is held in Antwerp, Belgium, 10-15 March 2019. (Editor's note: Marc Almert of Germany won)
Find The Sommelier's Atlas of Taste in your local bookshop or online.
Premium: Search more than 2000 wine lists in 35+ countries. Download an unlimited number of wine lists.