PM & Vänner wins Californian Wine List 2020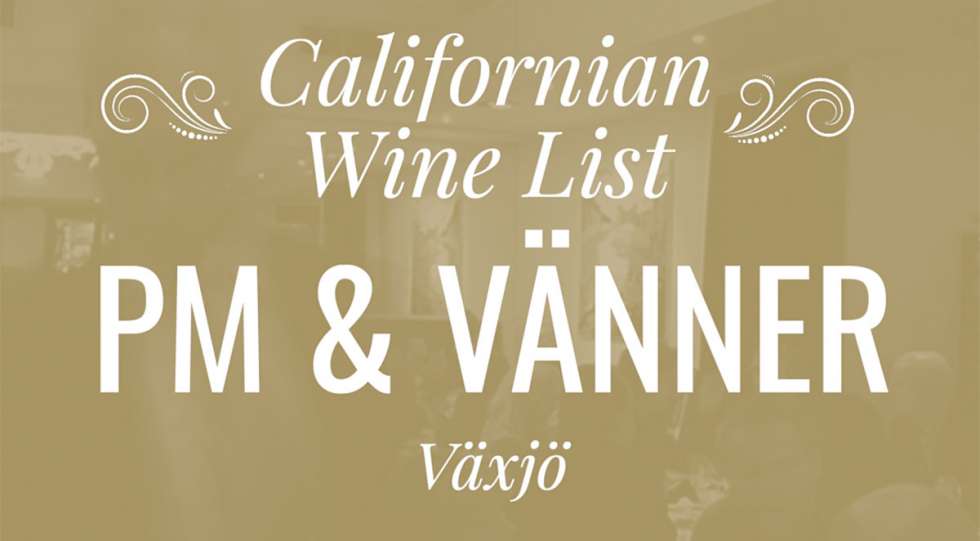 Restaurant PM & Vänner in Växjö has the best wine list with Californian wines in Sweden. The category is presented by California Wines.
"We try to find the best balance we can between traditional producers that's been a reference for decades, and up and coming, new winemakers. We try to be welcoming and highlight as many producers as we can," says Head Sommelier Rubén Sanz Ramiro.
Jury member Rasmus Marquart, ASI Best Sommelier of the Nordics 2019, says:
"To find the winner,​ we were looking for the combination of California with the very classical well-known producers mixed with the up-and-coming wine markers. In such a strong category it gives a good value to showcase back vintages."
PM & Vänner also won the category Rhône Wine List.
The silver medalists in this category: AG, Djuret, Oaxen Krog & Slip, Grand Hôtel and Sturehof.
Published 04-May-2020
News / Sweden
Premium: Search more than 2000 wine lists in 35+ countries. Download an unlimited number of wine lists.