Lulu McAllister Churchill: "Anything goes on the San Francisco wine list"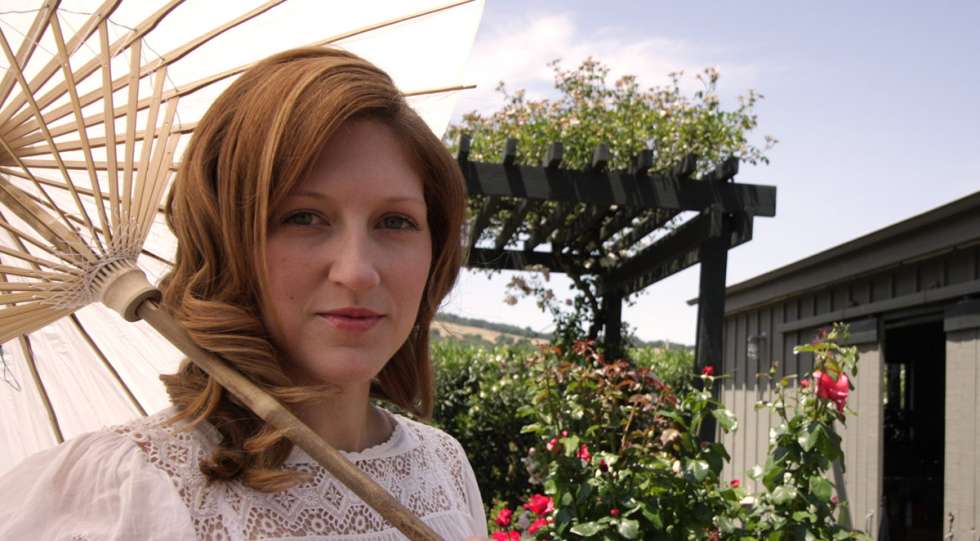 Sommelier Lulu McAllister Churchill has led the curation of our wine guide to San Francisco. She recently moved to Stockholm from San Francisco, where she's spent over four years working as wine director at places like Nopa, Nopalito and Liholiho Yacht Club. Here McAllister Churchill writes about her personal views on the city's wine life.
To describe San Francisco's wine scene in one sentence would be problematic because the city represents many different perspectives on the topics of wine cultivation and consumption, some of them in direct opposition to one another. I find that this dialectic only adds richness rather than conflict or confusion to many of the excellent wine lists around the city. Sure, there are incredibly special, focused wine lists; there are more than a few Italianate lists around town, and a number of places now strive to offer only natural wine, for example.
But, more often than not, the lists are opening up, and the most exciting ones balance historically good wine with interesting new offerings, both from home and abroad.
On the same San Francisco wine list, one might find a natural Italian wine, Champagne from a larger house, Pinot Noir from as far away as Central Otago and as close as Marin County (on the other side of the Golden Gate Bridge). One finds wines in all shades and textures, and born of many different philosophies. Basically, anything goes on the San Francisco wine list — as long as you can get the allocation.
When I wrote the opening wine list at Liholiho Yacht Club a few years ago, I had this impression of varied wine consumption in mind. It was, after all, the nuanced way my palate-mind worked when I was out looking for wine to consume off of other peoples' lists. I divided my own list into "New Friends" and "Old Friends", which I loosely defined (verbally to guests, most of the time) as wines that feel like an adventure — new grapes, new regions, new styles, new producers, new experiences — and wines that felt more comfortable and familiar, respectively.
It was an incredibly fickle undertaking, and you can be sure I drove my boss absolutely nuts
This wine list became, unintentionally, very personal: a picture of my experience drinking wine over the course of 10 years in San Francisco. Sometimes I wanted to drink something classic like the same Chablis I often get, and sometimes I wanted the thrill of something wildly different like some skin-fermented grape I've never seen before, or a bold new project from a trusted producer. I thought that other wine seekers might have similar objectives.
This approach to building a list was made more complicated by the fact that what qualifies as "classic" and "different" is always changing, for me and everyone else. It was an incredibly fickle undertaking, and you can be sure I drove my boss absolutely nuts.
What has always happened in California wine is still happening the same way it has for about a century. There have always been wines produced here with a subtle, straight-forward approach by people who know the strengths of their vineyard in the best years and bow gracefully, necessarily, to the occasionally tricky harvest — even if it means producing a lighter, fresher style of wine or a richer, rounder one than the market may request in any given year.
Even when bigger wines became fashionable in the '90s and vintage diversity largely went out the window as a result, producers like Corison, Ridge, Robert Sinksey, Hirsch, Calera, Stony Hill, Au Bon Climat, and a few others, continued to gracefully play the hand they were dealt. These wines are local treasures, and their authors are historians.
An increasing number of California winemakers are looking towards the horizon, and not afraid to take chances. Creative upstarts like Broc Cellars, Birichino, RYME, Cruse Wine Co., Tatomer, Bedrock Wine Co., Salinia, and Clos Saron, to name just a few, are considering questions along the lines of: Which other grapes respond well to carbonic maceration? Which grapes will grow in my small vineyard in a lesser-known (up-and-coming!) inland AVA? Just how little can I do to these grapes I know and love and still produce something people will want to drink? And many San Francisco sommeliers are eagerly waiting to taste the answers to these inquiries. San Francisco has always been a little freaky, and a strong undercurrent of experimental, progressive wine culture follows suit.
Still, many San Franciscans like their wine the way they like their food: hyper local
Being the cosmopolitan city that it is, San Francisco is also home to its share of well-traveled (well-heeled) citizens with a taste for international food, wines and hospitality — and with a more engaged knowledge on the subject of gastronomy. The city hosts some of the most profound collections of Europe's legendary wines, with mind-boggling verticals of producers like Allemand, Rousseau, Egon Muller, and Domaine de la Romanée Conti. There are very few deals in this category, but plenty of locals are willing and able to pony up for the classic experience — and excited to share! Fingers crossed that you sit down at the communal table next to a friendly, wine-minded local with a Coche-Dury habit.
Still, many San Franciscans like their wine the way they like their food: hyper local. The city sits in the middle of prime wine country — and is itself a legal AVA. Although there are few exclusively local wine lists in town, most will usually include at least the token Napa Cabernet Sauvignon amid verticals of Burgundy or Barolo. Plenty of California-friendly lists are thinking beyond Napa now, featuring wines from more than a handful of interesting California regions. Wines with grapes from the Sierra Foothills, Solano County, and Lake County, for instance, are turning up alongside long-standing favorites like Sonoma, Santa Barbara, and Mendocino.
Wine lists have even become somewhat seasonal here, too — the nouveau game is alive and well, involving the freshest versions of many different grapes in addition to Gamay, in limited quantities and only at the end of harvest.
All wine culture is at home in San Francisco. Here wine can be dressed-up and incredibly nostalgic or sometimes unbuttoned and unpredictable. One can ball out on grower Champagne, taste skin-fermented white wine with Malaysian food, sample single-vineyard wines from the Sierra Foothills, explore verticals of white Burgundy or Sonoma Coast Chardonnay, or find several examples of tasty wines vinified from grapes with impossibly challenging names.
Whether you wish to find something comfortable or go on a bit of an adventure, there's a San Francisco wine list ready to take you there.
Check out Lulu's guides to San Francisco through the links below. And search for the wines mentioned to see where they are listed in San Francisco, and elsewhere.
Premium - turning into Pro