15 great wine restaurants in San Francisco 2023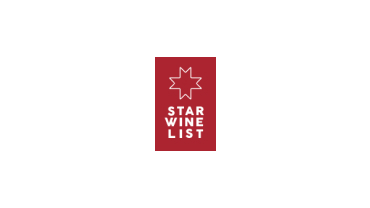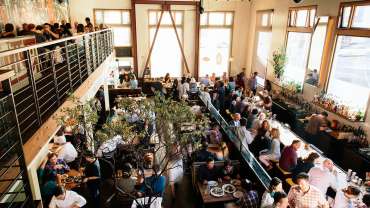 Whether you are visiting San Francisco or living there, this guide is for you, wine lover!
Phone: +1 415 771-2216

Address: 2355 Chestnut Street, San Francisco

A16 draws a mix of neighborhood patrons and international visitors to Chestnut Street in the Marina District with its James-beard-Award-winning wine list centered around the grapes of Southern Italy and an assortment of handmade pizza and pastas to match. The space recently underwent some remodeling, but the special atrium at the back of the restaurant remains a favorite hideaway for lunch, dinner, and wine events.

Phone: +1 415 551 1590

Address: 398 Hayes Street, San Francisco

Absinthe opened two decades ago just a stone's throw from San Francisco's Civic Center and quickly set the tone for the increasingly wine-friendly Hayes Valley we know today. This is one of the few restaurants in town where the best time to pop by sans reservation is actually around 7pm due to the odd ebb and flow of individuals attending nearby performances in the evenings. My preference is to tuck into a small table in the bar area at any hour (they offer continuous service throughout the day for most of the week), where one may enjoy smaller portions of bistro classics with a special bottle...

Phone: (415) 430-6580

Address: 888 Brannan Street, San Francisco

In a town rich with Italian- and French-focused wine lists, Bellota shines as a purely Spanish option in SoMa (South of Market). Pitch perfect regional cuisine — tapas for the slightly peckish, paellas for the hungry masses — and a warm, gold-tinged open space with generous bar provide a perfect backdrop for exploring Iberian wine.

Phone: (415) 685-4860

Address: 22 Hawthorne Street, San Francisco

Walking into the minimalist interior of three-star Michelin restaurant Benu, one gets butterflies anticipating the performance that is about to unfold. The restaurant, situated near Yerba Buena Park, received the James Beard award this year for Best Wine Program — recognition long overdue in the minds of those who have had the pleasure of experiencing the restaurants hallowed wine list or Wine Director Yoon Ha's congenial pairing menu in the last decade since the restaurant opened. After a meal at Benu I started seeking saké for my caviar (rather than Champagne) and craving sour fruit beers w...

Phone: (415) 416-6959

Address: 838 Divisadero Street, San Francisco

On the northern border of Western Addition's NoPa (North Panhandle) neighborhood, restaurant Che Fico offers northern Italian cuisine through the lens of California with a special nod to "Cucina Ebraica", the Jewish-Italian culinary heritage. One may enjoy their meal at either a broad table in a softened industrial dining space or in the buzzy, dark bar area near the entrance.

Phone: (415) 757-0994

Address: 355 11th Street, San Francisco

Family-owned Modern Mexican restaurant Californios now occupies the former Bar Agricole space in San Francisco's SoMa district. The sleek, spacious new digs come with a lushly planted interior courtyard, a new liquor license, and enough space in the cellar downstairs to hold the restaurants 3500-bottle collection. At this Michelin-rated restaurant, the bold and the elegant intermingle around traditional Mexican flavors creatively applied to fresh local ingredients. (Editors note: Californios has moved to a new address - we will soon add fresh photos.)

Phone: (415) 648-7600

Address: 2534 Mission Street, San Francisco

Foreign Cinema is a spacious, award-winning restaurant in the middle of the Mission District. The local institution has been luring locals and tourists alike with ample open-air seating in the interior courtyard, movies in constant rotation on a giant screen, and a menu focused on California ingredients through a creative Mediterranean lens. A sizeable, well-curated wine list provides just as much incentive to drop in.

Phone: +1 (415) 753-9479

Address: 349 Clement Street, San Francisco

Chef, owner and sommelier Emrah Kilicoglu re-vamped the business during the pandemic, turning what was once a quiet neighborhood spot into the must-go destination among the city's wine cognoscenti. As impressive as the selections are on the list, be sure to ask for what gems he might be hiding off the list. Here you'll find the same inspired and quirky approach to wine (especially Burgundy and the Rhône) as you do across town at the equally cult destination the Morris – no coincidence as the Morris' Paul Einbund was instrumental in Kilicoglu's introduction to the broad world of wines. The...

Phone: (415) 872-5512

Address: 2065 Polk Street, San Francisco

In a storybook Victorian building on a corner in Russian Hill, restaurant Lord Stanley's streamlined interior frames striking dinner platings of naturally ornate seasonal local ingredients, artfully presented with a modern touch. Historically, items like confit morel mushroom galette or onion petals with Sherry vinegar beckoned from the "a la carte" menu. With the restaurant's new "Turntable" concept, the chef's tasting menu has never been more exciting. The restaurant now features a rotating roster of upcoming international chefs at the helm alongside the restaurants mainstay FOH and BOH staf...

Phone: +1 (415) 432-7888

Address: 22 Franklin Street, San Francisco

One dash vinyl listening lounge à la Tokyo, two parts Champagne and raw bar and one part modern surrealist art experience, Le Fantastique might not look like much on the outside but serves as an oasis of fine wine and food in an otherwise barren part of the downtown. Sit back, enjoy a glass of champagne and the caviar éclair and thank me later.

Phone: (415) 864-8643

Address: 560 Divisadero Street, San Francisco

Nopa has become a food industry darling at its corner spot in the center of NoPa's lively Divisadero corridor. For over 10 years now, wine professionals citywide have made it their ritual to unwind in the late evening at Nopa over urban rustic cuisine (yes, absolutely seasonal and locally sourced) and a glass (or bottle) of something to suit any mood and preference.

Phone: (415) 775-8500

Address: 470 Pacific Avenue, San Francisco

Quince is a San Francisco institution in Jackson Square owned and operated by Chefs Michael and Lindsey Tusk that features California cuisine at its finest: inspired daily creations from produce sourced directly from Fresh Run Farm. The three-star Michelin-rated restaurant offers an 8-10 course menu with optional beverage pairings in the main dining room or an abbreviated seasonal tasting menu in a more casual salon area.

Phone: (415) 931-5100

Address: 3640 Sacramento Street, San Francisco

This Grand-Award-winning institution has been open now for over a decade, providing culinary refuge on a stretch of Laurel Heights otherwise occupied by mostly design stores and daycares. Spruce sources ingredients locally, mostly from their own dedicated organic farm. It's possible to have the tricked-out classical service experience in the restaurant's spacious dining room, where members of the highly-trained wine team are just waiting to geek out with you over a bottle from deep in their over-2,500-bottle list.

Phone: +1 415 673-1294

Address: 1525 Fillmore Street, San Francisco

The Progress sits in the middle of the Fillmore Jazz District of Western Addition, Immediately adjacent to big (little) sister restaurant, State Bird Provisions. Here one may order a la carte dishes to be eaten family style. One should definitely plan to come en mass to the Progress, not simply to share a BBQed half duck or harissa-grilled lamb from local farmers, but to crack into accomplished sommelier Jason Alexander's excellent list.

Phone: (415) 612-8480

Address: 2501 Mariposa Street, San Francisco

Having worked previously as beverage director at Frances and with a hand in other restaurants in the Bay Area over the last two decades, Paul Einbund now pours his extensive expertise into his own passion project. The Morris, named after Einbund's father, sits in a sturdy, vintage corner spot in a quiet, somewhat industrial quarter of the Outer Mission en route to Potrero Hill. Entering this space, one passes between an open kitchen and a transparent wine room with bottles — Einbund's babies —stacked to the ceiling.