Foreign Cinema
Restaurant
San Francisco, USA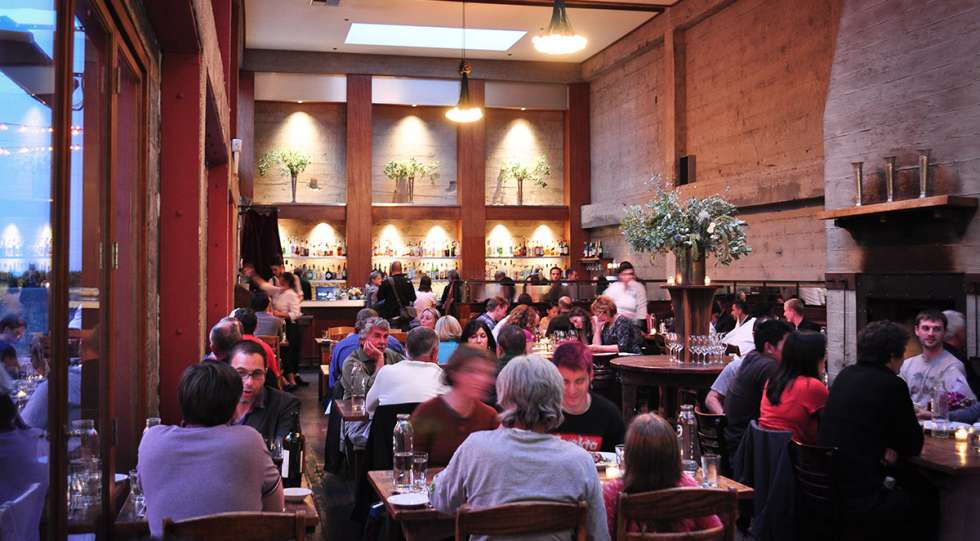 Foreign Cinema Wine List
About Foreign Cinema
Foreign Cinema is a spacious, award-winning restaurant in the middle of the Mission District. The local institution has been luring locals and tourists alike with ample open-air seating in the interior courtyard, movies in constant rotation on a giant screen, and a menu focused on California ingredients through a creative Mediterranean lens. A sizeable, well-curated wine list provides just as much incentive to drop in.
About the Foreign Cinema Wine List
Foreign Cinema's bottle list spans a wide range of geographic regions, including several entries from oft-underrepresented areas like Alsace (hello, Ostertag!), Greece, and Eastern Europe to complement mainstays like California Pinot Noir and anything from Italy. Feature sections throughout the list offer details about the wines of classic producers like Nicholas Joly and Domaine Dujac alongside exciting verticals of their bottles.
For all the classics present here — and make no mistake, the Burgundy section is deep! — there are a number of intriguing outliers sprinkled throughout, such as an unlikely Vermentino from Athenaïs de Beru in Burgundy, Melon de Bourgogne from Oregon's Bow & Arrow, or traditional-method sparkling wine from Nyetimber of England. It would be wise to check the events schedule online for any upcoming winemaker dinners or focused tastings!
Wine Tasting at Foreign Cinema
Featured winemaker dinners and other events, as advertised on the website.
BYO
Corkage is $40 per 750ml and $60 for 1500ml, with a limit of 2 bottles or 1 magnum.