10 great wine bars in San Francisco 2023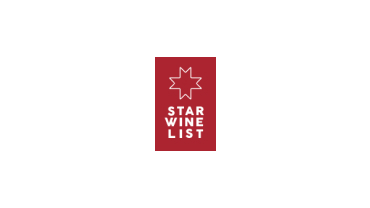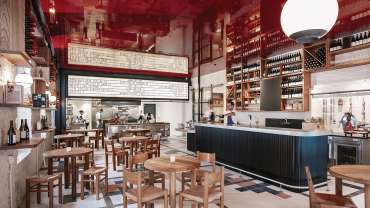 From champagne to natural wines, from beer to cheese, from industrial cathedral-feel to shabby-chic - here are the wine bars for your night out in San Francisco.
Phone: +1 415 624 3140

Address: 3565 20th Street, San Francisco

This cozy Mission District wine bar occupies a former record shop, referenced with stacks of actively enjoyed vinyl along the wall and the space's original vintage neon sign still protruding above the corner entrance. The vibe is always inviting, with cozy couch options and spinning stools along a cozy bar. The kitchen, though small, manages to put out an impressive rotating assortment of mid-sized plates, including the best deviled eggs in town.

Phone: (415) 549-7612

Address: 458 Grove Street, San Francisco

One of the early comers to the wave of caves à vin with robust small plate and conserva offerings, Birba's cozy interior and beautiful back patio garden brings a welcome respite from the hustle and bustle of the surrounding city. Nestled in Hayes Valley, Birba is the perfect start - or end - to any lazy day wine bar crawl through the sun-dappled streets, and owner Angela Valgiusti is always on hand with recommendations that span the globe.

Phone: (415) 416-6980

Address: 834 Divisadero Street, San Francisco

Che Fico Alimentari is the more laid-back wine bar offshoot of mother restaurant Che Fico (located just up the stairs) in the NoPa neighborhood. The rustic bar offers a focused charcuterie menu and a smattering of mainstay antipasti, frutti di mare, primi and secondi — think seasonal bruschetta or eggplant parmesan — to accompany a nearly all-Italian wine list sectioned into Northern, Central, and Southern regions. In addition to multiple selections from favored producers like Foradori, Rinaldi, and Occhipinti, the list also includes a tidy little Champagne section with grower-produced vintage...

Phone: (415) 589-7005

Address: 313 Ivy Street, San Francisco

This little wine bar sits unassumingly in an alleyway just off the main drag in buzzing Hayes Valley. The interior of the small space feels cozy, with a handful of unique seating options, such as a shabby-chic bunk bed and a sleek dark wood-lined bar area. There is a selection of local cheese and charcuterie to nosh on along with owner Angel Davis's concise and frequently changing list of bottles.

Address: 639A Divisadero Street, San Francisco

Industry favorite Fool's Errand overlooks the hustle and bustle of Divisadero Street in the NoPa neighborhood. The rustic, wood-lined wine and beer bar is usually packed to the gills in the evening, due in part to limited space; but mostly because of specially sourced beers and particularly tasty wine selections — emphasis on the Riesling. When the weather is nice (enough), the wineminded can spill out of the bar onto what is reported to be the world's first parklet.

Phone: (415) 742-5256

Address: 443 Clement Street, San Francisco

For many years, the Outer Richmond was a vast district with many a dive bar and hidden food gem and nary a serious wine bar — until High Treason opened up on Clement Street. When I say serious, I mean it: co-owners John Vuong and Michael Ireland have a number of Michelin stars between them from past work at restaurants like The French Laundry, Quince, Ame, and Gary Danko. They know their schist! But for all their access and expertise, the duo prefers to keep it laid back in their own space.

Phone: +1 (415) 753-9479

Address: 349 Clement Street, San Francisco

Chef, owner and sommelier Emrah Kilicoglu re-vamped the business during the pandemic, turning what was once a quiet neighborhood spot into the must-go destination among the city's wine cognoscenti. As impressive as the selections are on the list, be sure to ask for what gems he might be hiding off the list. Here you'll find the same inspired and quirky approach to wine (especially Burgundy and the Rhône) as you do across town at the equally cult destination the Morris – no coincidence as the Morris' Paul Einbund was instrumental in Kilicoglu's introduction to the broad world of wines. The...

Phone: +1 (415) 432-7888

Address: 22 Franklin Street, San Francisco

One dash vinyl listening lounge à la Tokyo, two parts Champagne and raw bar and one part modern surrealist art experience, Le Fantastique might not look like much on the outside but serves as an oasis of fine wine and food in an otherwise barren part of the downtown. Sit back, enjoy a glass of champagne and the caviar éclair and thank me later.

Phone: +1 (415) 744-5000

Address: 20 Yerba Buena Lane, San Francisco

I never feel quite cool enough to be there when I walk down the grand staircase to the subterranean Press Club. Entirely non-descript from the street level, you enter a beautiful, moody but modern space with the best glass list downtown once you're inside. It's a perfect happy hour spot, where bites menu is always a hit – and here you have the option not just of a bump of caviar but with a chambong bump to boot. Wine director Nate Houston has led a focus on biodynamic, organic and sustainable farming – so the wines are as conscientious as they are delicious. Flights of all kinds await as wel...

Phone: (415) 814-2129

Address: 2419 3rd Street, San Francisco

This Dogpatch wine bar and retail space will charm and impress you before you even step through the doorway. It's owners, married couple Chris Gaither and Rebecca Fineman, met at an Advanced Sommelier exam in 2012 and have been together through numerous accolades and experience at restaurants like Gary Danko and Ame. Rebecca eventually became the 25th female Master Sommelier in the United States. Amid all the excitement, they managed to open a place that demonstrates their love of community, commitment to education, and passion for wine and gastronomy. Ungrafted offers bar bites and a full me...