Birba
Wine Bar
San Francisco, USA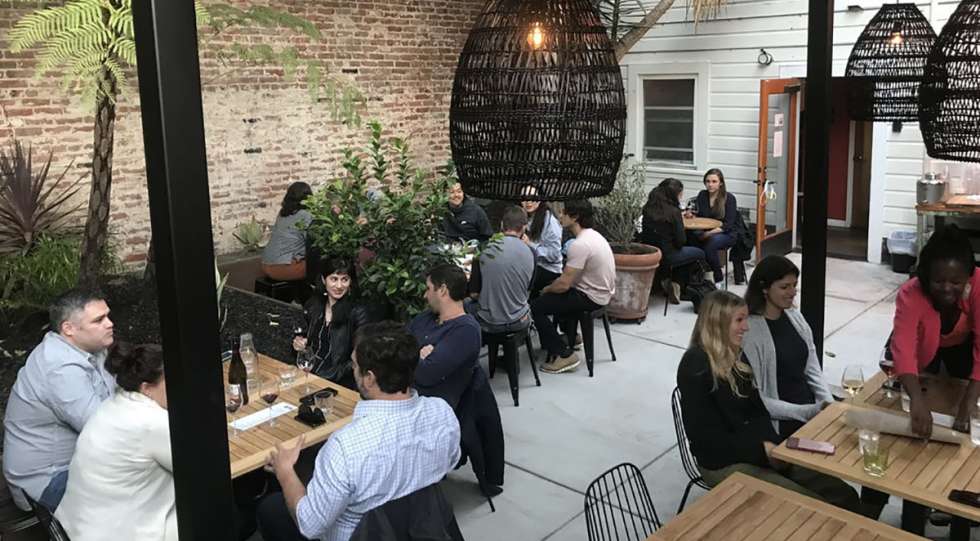 About Birba
To love Birba is to love Angie Valgiusti, the charming, outspoken owner of the small bar with an inviting back patio on a quieter side street in Hayes Valley. Aside from a splash of texture and color from Spanish tiles behind the bar and a few carefully selected pieces of rotating artwork along the walls, Birba is fairly austere on its interior. This is just as well, because the narrow space is easy to fill and less easy to navigate once it's fully packed and patrons are snacking on boquerones in every corner. Service is casual — don't be surprised if you end up pouring wine for other guests by the end of the night!
About the Birba Wine List
Reading through Birba's wine list is good for a laugh. Which is not to say that the selections aren't to be taken seriously; On the contrary, one finds plenty of purchase in wines like Skerk Vitovska, a Clusel Roch Côte Rotie, and single vineyard Radio-Coteau Sonoma Coast Pinot Noirs; but when the aforementioned wines fall into categories with names like "Funkytown // Fresh," "Dark // Silky," and "Gimmie That Pinot", one remembers that wine is meant to be fun.
BYO
Corkage discouraged — unless Angie says otherwise.