Angler
Restaurant
San Francisco, USA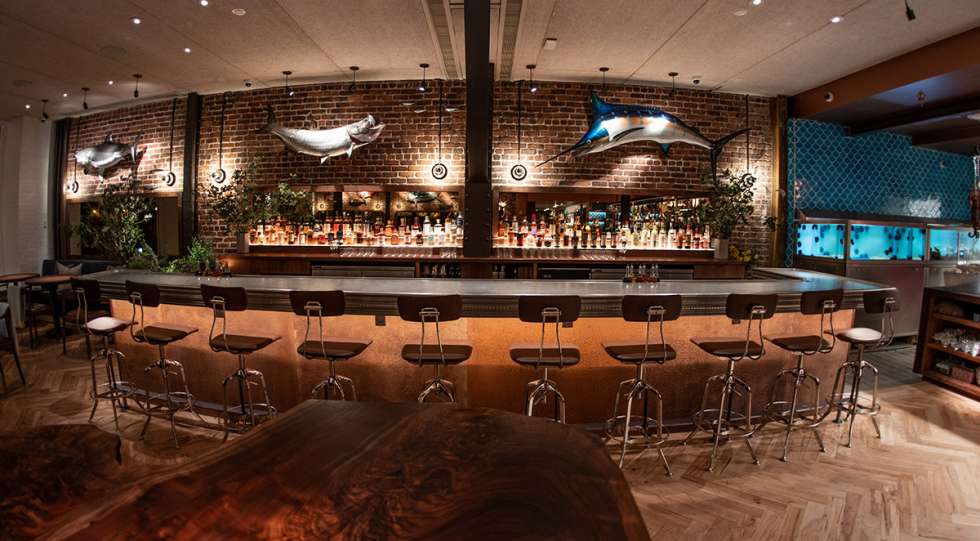 Angler Wine List
About Angler
Angler overlooks the Bay Bridge from its place along the waterfront on the Embarcadero. The restaurant places fresh, locally sourced seafood at the center of its menu, with a large hearth oven contributing additional rusticity to the low-key vibe of the dining room.
About the Angler Wine List
Angler's wine list is anything but lowkey, inviting guests to linger longer. One will find a solid assortment of small and large format options, grower Champagne by sub-region and a fantastic spread of aromatic whites, including all three classic Riesling regions of Europe. Even the Southern Hemisphere receives more attention here than it does on most San Francisco wine lists. That said, Burgundy clearly reigns supreme.
Wine director Mark Bright has compiled one of the most complete Burgundy collections in the city, demonstrating amazing depth and breadth. If you aren't finding your favorite producer in the 50 pages dedicated to this hallowed region, then perhaps the extensive Rhône, Bordeaux, and California Pinot Noir sections are more your thing. Hopefully your dinner date will understand when you get lost in the list for about 20 minutes at the start of the meal. Lead somm Morgan Harris and his squad will be right there to bail you out.
BYO
$30, waived with purchase of bottle on the list