The Progress
Restaurant
San Francisco, USA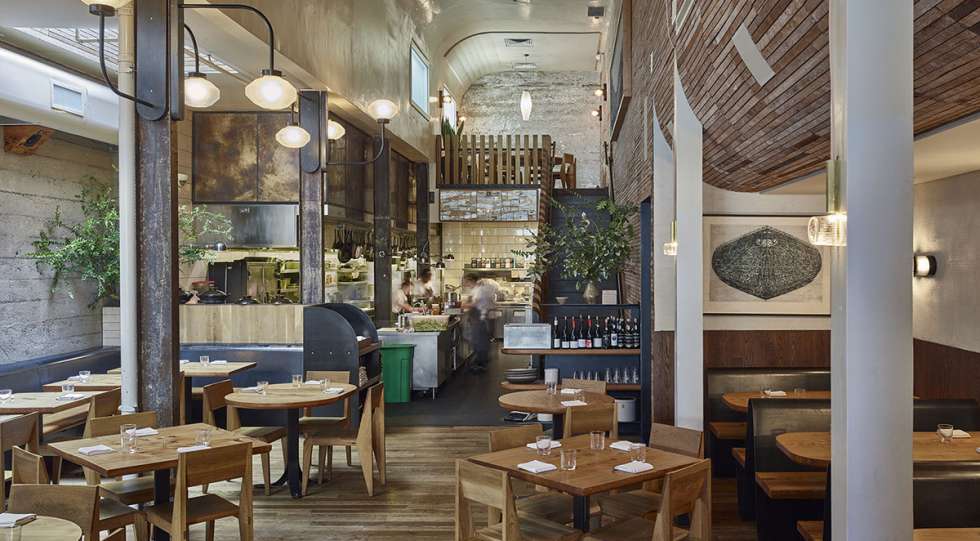 The Progress Wine List
About The Progress
The Progress sits in the middle of the Fillmore Jazz District of Western Addition, Immediately adjacent to big (little) sister restaurant, State Bird Provisions. Here one may order a la carte dishes to be eaten family style. One should definitely plan to come en mass to the Progress, not simply to share a BBQed half duck or harissa-grilled lamb from local farmers, but to crack into accomplished sommelier Jason Alexander's excellent list.
About the The Progress Wine List
Alexander (who is a managing partner for The Progress) demonstrates his continued curiosity for the world of wine by punctuating his tightly curated list of old and new world wines with compelling, well-researched features, such as a section of decades-old verticals celebrating historical California producers like Stony Hill Vineyards, Ridge, and Dun or a feature demonstrating a spread of classic Meursault to introduce relative newcomer Antoine Jobard (son of François Jobard). Choosing wine off his list to go with that food is pure pleasure.
BYO
$30 for the first 2 750ml bottles and then it increases by $30 for each additional; i.e. 3rd bottle $60, 4th bottle $90. A magnum, or larger bottle is counted by volume.