London reopens with caution and conversation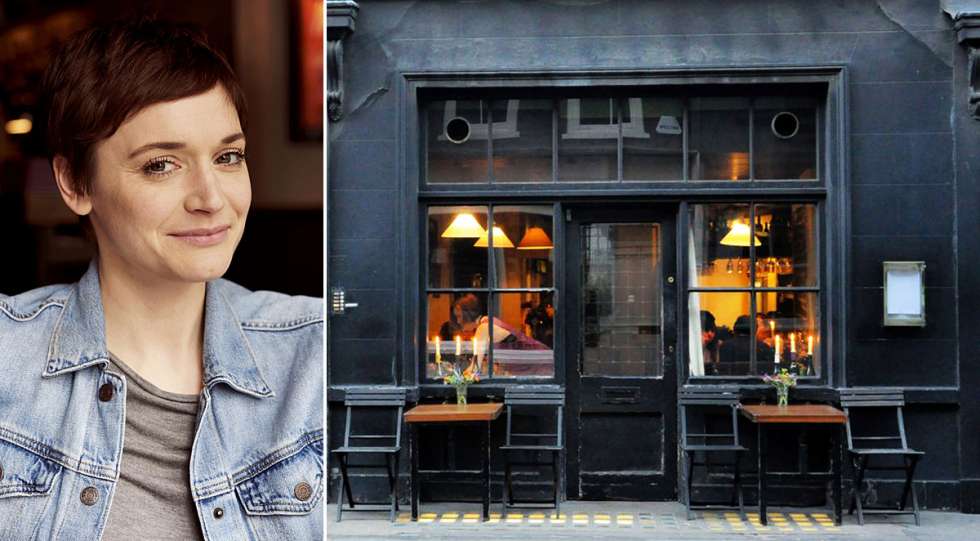 July 4th marks the end of restaurant lockdown in London. But where is the London wine scene at now? What has changed? What will be different? Star Wine List's London ambassador Ruth Spivey has talked to some people in the business and gives her thoughts on the re-opening.
The mood is tentative and whilst it's wise to have a staggered, careful approach this is in part due to the government publishing their guidelines in a somewhat vague and last-minute fashion.
But it's encouraging to note that by the end of the summer most venues should be up and running in some format, with many keeping part of their lockdown offer alive.
Central venues, for whom tourists and theatre-goers are key, are showing more caution. Ian Campbell of The 10 Cases said:
"We're going to re-open in September. The West End, we think, will lag behind more residential parts of town in returning to work. We're essentially waiting for people to be able to send their kids back to school so they can come back to their central London offices." The much-loved Andrew Edmunds are also taking it slowing, offering cooked food hampers and wine at shop as opposed to restaurant prices.
"We may morph into wine merchants in a small way. The restaurant will begin with private parties and some take away this month, August who knows," says Andrew.
There's a mix of excitement and trepidation amongst diners too. Times restaurant critic Marina O'Loughlin tweeted she was 'expecting to get quite a lot of stick for going back out to restaurants', although her long-held anonymity will surely come in useful on that front.
Two restaurants are taking the bold step of getting rid of their physical wine list altogether
That things will not simply bounce back is certain, and the 'new normal' (enough of that phrase too) will be a moving target with questions only being answered in practice. How can you eat through a mask? Will anyone go to the toilet? Will Perspex save the nation? And on wine, will people want new glasses? Or take their own? Is wine poured from an open bottle now a health hazard? Will half bottles make a comeback?
Two restaurants are taking the bold step of getting rid of their physical wine list altogether (do we need a new angle - Star No List?!) - Naughty Piglets in Brixton and Leroy in Shoreditch. The wipe down wine list or bar code ordering were, understandably, unappealing and both felt restaurants are simply not the place for more yet more screens.
Leroy owner Ed Thaw told us:
"I intend it to be permanent. No BTG on a board. There will be an outside wine terrace with a short list for the bar guy to handle. A lot of people already come here for wine and we have great customers who want to be taken somewhere. I think this will make it easier. It's not about my ego, it's about getting everyone to the good stuff more easily."
"You see it all as a sommelier and usually when a wine experience doesn't go well it's because someone is trying to blag it or be an asshole. If people know lots then we can have a great conversation and if they know less, that's fine too. You don't go to your mechanic and tell them how to fix your car and it would be better if it was the same for wine. When I go to somewhere good I put myself in their hands. That's not just how you get good wine service, it's how you get good hospitality."
But it might finally force them into a conversation they always avoided and gain confidence about their budget
The 'no-list list' won't be for everyone. High turnover venues might not be able to chat with every single table; giving someone a wine list also buys you time if service is stretched. It could be challenging for customers who like to choose their food and wine together.
For those who find wine lists intimidating, I'm not sure getting rid of them will resolve this either. They might feel at the mercy of the sommelier than ever before, finally forced into having that conversation they always avoided.
But depending how that conversation goes it could enhance the experience and increase confidence, especially regarding budget. Trust me, once you've said 'I want to spend less than £30' a few times you realise nothing bad happens.
It would, however, be a shame if someone just barked 'House red' to get it over with, bringing missed opportunities of both a more interesting bottle and a more lucrative sale.
If you're watching your pennies it's a useful way keep the bill under control - I only have to glance at a list and boom, I've spent double than I intended. But think of all that wine I would have missed out on. After all, if you can't see it, you can't sink it!
Good luck to everyone in the UK and we warmly encourage you to continue to use our site to post your wine list, regardless of any changes you're making for the current climate.