Lisa Bader: "The diversity is really growing in Zürich"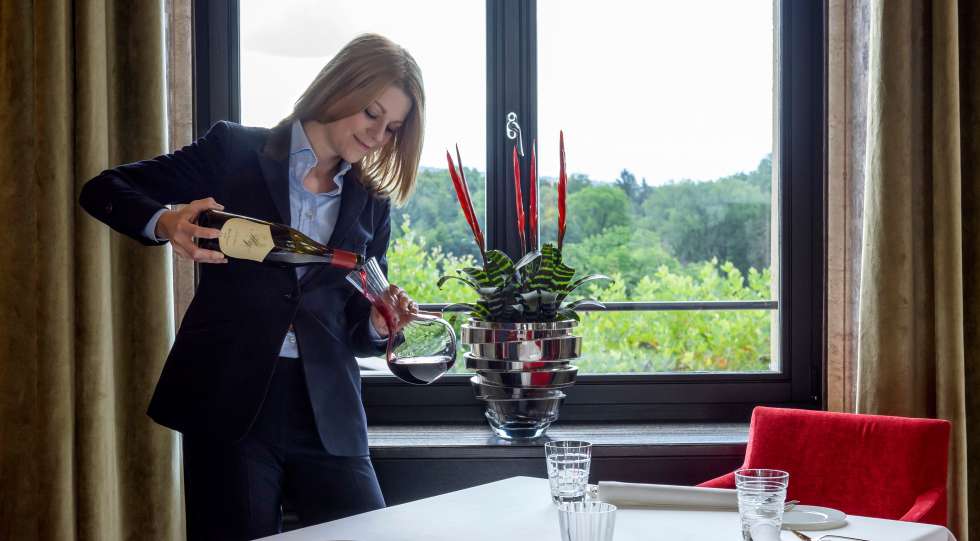 Lisa Bader, Head Sommelier at the legendary Dolder Grand Hotel in Zürich, describes Zürich as a wine city where the classics are still strong – and where people are willing to spend money on bars and restaurants. Meet our new Zürich ambassador!
"People like to go out after work for a glass of wine or for either a quick or long dinner, so there is a high demand for bars and restaurants in general," she says.
Lisa Bader was born in southern Germany, and it was when she was studying hospitality that her interest in food and wine really kicked in. And then, when working for an events office in Frankfurt am Main, that interest grew into a passion.
"When I then started working in Frankfurt, the Rheingau was just around the corner. Having a lot of friends already working in restaurants and the wine business finally gave me the last push to start as a sommelier," says Lisa.
How did you end up in Zürich?
"I had an internship during my studies at the Dolder Grand Hotel in Zürich, and it was always my dream to go back to work there. So, I basically came back every second year for a visit, and then in 2016, I was offered a job as the sommelier there. From January 2017 I'm the Head Sommelier there."
How has the wine and restaurant scene in Zürich evolved the last few years?
"Switzerland is a quite traditional country which results in a lot of quite tame but classy bar and restaurant concepts in general. Due to the higher spending power here in Switzerland, of course, you can also find a lot of fine dining around. However, the diversity of different concepts is really growing, with lots of pop-up restaurants where new things are tried and people are getting more into unknown dining experiences - which is great to see."
People are based on classics here in Switzerland, and I guess things like for example Burgundy and Bordeaux are things that will never lose value here.
Describe the wine and restaurant scene in Zürich (before the corona outbreak...)?
"People are generally willing to spend on a good bar or restaurant experience, and especially the spending on wine is on average a bit higher than for example in Germany. People like to go out after work for a glass of wine or either for a quick or long dinner, so there is a high demand for bars and restaurants in general."
How has corona affected the wine and restaurant scene in Zürich?
"Of course gastronomy has suffered tremendously, especially in terms of the financial situation. And, as in many other countries, some restaurants and wine bars haven't survived the corona lockdown and the restrictions afterwards. However, gastronomy is maybe supported more by the government here than in other countries, which made things slightly easier."
When it comes to wine bars, what are the biggest trends right now? Regions, countries, wine styles, etc?
"I don't think that there are any really specific trends such as natural wines or so here in Zürich. People like to go out and really have a good experience at a wine bar or restaurant, and they are very interested in trying new things and kind of learning more about wine and food in general. At the same time, people are based on classics here in Switzerland, and I guess things like for example Burgundy and Bordeaux are things that will never lose value here."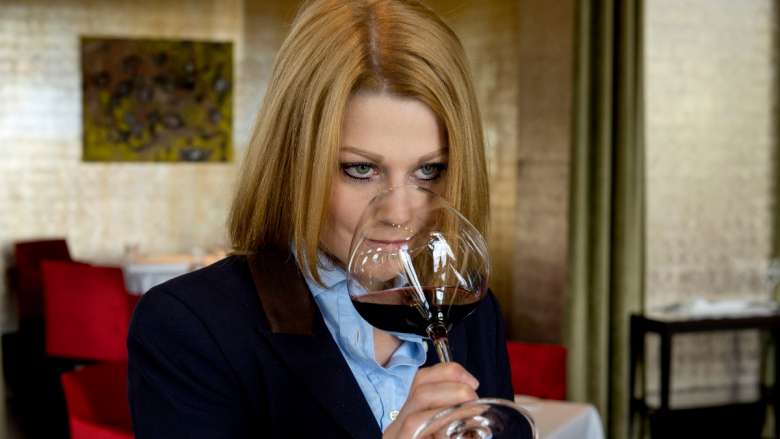 How is Zürich different from the rest of Switzerland when it comes to wine bars and restaurants?
"It is definitely a more international city than for example Lucerne, people are really open to experiencing something beyond the classics. People are going out a lot, spending time in restaurants and bars in the evenings rather than staying at home, so the potential for the gastronomy is quite high."
How do you think the wine scene in Zürich will evolve the upcoming years?
"I guess there will be much more diversity in terms of new concepts and pop-ups, trying out new things. At the same time, I think that people will stay the same when it comes to the point that they are spending a good amount of money in bars and restaurants for a good experience."
Anything you want to see more of when it comes to wine bars and restaurants?
"More character in concepts and conviction when people start their businesses. Also, more concepts that are based on good market research that will have a good chance to survive in the market here."
Anything you want to see less of?
"Less 'wannabe' concepts that are lacking a thought when it comes to planning and uniqueness."
Find Lisa Bader's favourite wine places in Zurich through the links below:
Published 15-October-2020
Interview / Zürich
Premium: Search more than 2000 wine lists in 35+ countries