Les 110 de Taillevent has UK's best By The Glass list 2021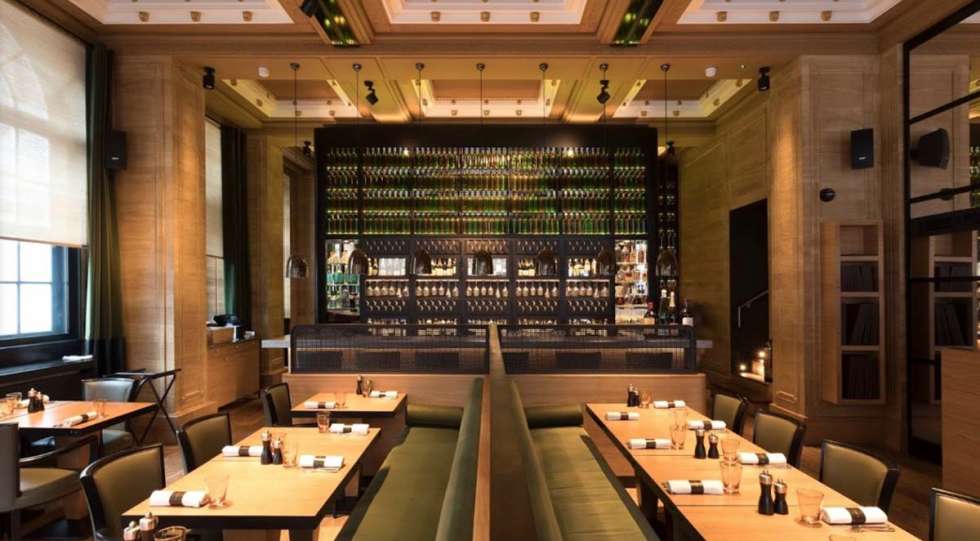 Les 110 de Taillevent won the category By The Glass during the first ever UK Star Wine List of the Year on 22 February. The category was presented by Fine Wines Direct UK.
"It's a huge selection of wines by the glass, and there is a wine for everyone. Plenty of classics but also a lot of new exciting things, like English sparkling. A huge selection with a lot of fun wine styles and regions!" says jury member Marc Almert.
Rudi A. Hygino, Managing Director at Les 110 de Taillevent, says:
"The entire 110 de Taillevent team feels honoured and extremely gratified for these two awards. The other contestants are fantastic restaurants that represent the level of this competition, and we are delighted for being recognised among the best."
What's the philosophy behind your winning wine list?
"Our wine list is mainly focused on French wine, and 75% of the wines come from classic regions such as Burgundy, Bordeaux, Loire and Rhone valleys, all from Iconic producers to newcomers. We aim to promote wines with identity, reflecting their location, people involved in its production, and of course, their unique terroir."
"London has changed a lot in the past years, and people are increasingly interested in discovering new and different wines that show innovation and take them away from the most classical choices. It's our pleasure to also offer wines from other renowned world regions, from California to the Canary Islands."
What's your opinion about the wine scene in the UK in general, and about the other contestants in particular?
"The United Kingdom remains a world reference for the wine scene. The diversity of the wines found in the UK allow sommeliers to showcase many different regions and styles, from classic to low intervention and skin contact wines."
"The different contestants of the competition reflect perfectly the UK wine reality. If you want to discover Turkish/Armenian wines and sake, go to Trivet. On the other hand, if you want to have an old vintage of Napa Valley Cabernet Sauvignon, The Vineyard is the place to go. We shouldn't be forgetting Noble Rot and Sager + Wild for their very dynamic wine list, always updated with the latest trends. All these restaurants and their teams are what makes the UK one of the best wine markets in the world, with people travelling here just to access such variety."
Les 110 de Taillevent is now qualified for the Global Final in the By The Glass category.
The silver medalists in this category were:
Belmond Le Manoir aux Quat'Saisons
Blackbook Soho
Cabotte
Davies & Brook
Noble Rot
Noble Rot Soho

UK Star Wine List of the Year, held on 22 February, was hosted by Star Wine List's UK ambassador and jury member Ruth Spivey, together with The Buyer's Richard Siddle.
The jury for the event was several of the world's most prominent sommeliers, and our UK ambassador Ruth Spivey:
• Arvid Rosengren, 2016 Best Sommelier of the World
• Paz Levinson, Best sommelier of Argentina and the Americas
• Pascaline Lepeltier, 2018 Best Sommelier of France
• Marc Almert, 2019 Best Sommelier of the World
• Ruth Spivey, UK ambassador Star Wine List
Published 22-February-2021
News