Les 110 de Taillevent & Noble Rot have the best wine lists in the UK 2021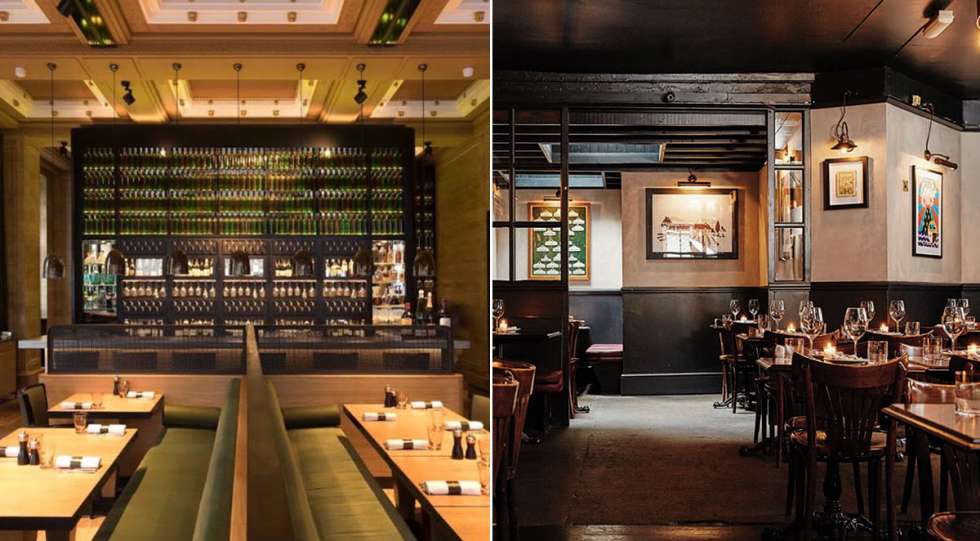 The competition was tight in the first ever UK Star Wine List of the Year, and in the prestigious Grand Prix category, two restaurants share the victory: Les 110 de Taillevent and Noble Rot. The category was presented by Austrian Wine.
"We spent a lot of time talking about it, but both lists are top of their game. Les 110 de Taillevent is more classic and very well selected. Noble Rot, well you go there because you know you will get a quirky and fun presentation, still with a lot of great classic wines," says jury member Pascaline Lepeltier.
Fellow jury member Marc Almert agrees:
"It was really such a tight playing ground, but these two stood out. Les 110 de Taillevent not only has a great by-the-glass and French selection but also interesting wines from other parts of the world, like Swiss reds. Noble Rot has a lot of personality in their list; it's not the biggest selection, but very well put together and fairly priced."
Mark Andrew, co-founder of Noble Rot, says:
"The word diversity is key for us, not only in the wine list but also in the people coming to Noble Rot. Fine wine is great fun to drink, or at least it should be. We always want to have a great experience with wine."
Paul Robineau, Head Sommelier at Les 110 de Taillevent:
"We have been working hard to try to make the list diverse and interesting, trying to get out of the classic road and to get more wine from Switzerland and other more obscure regions on the list."
Both venues are now qualified for the Global Final of Star Wine List of the Year.
The silver medalists in the Grand Prix category are:
Vineyard at Stockcross
Compagnie des vins surnaturels Seven Dials
Cabotte
Davies & Brook
Noble Rot Soho
Belmond Le Manoir aux Quat'Saisons

Les 110 de Taillevent also won the By The Glass category.
Published 22-February-2021
News
Premium: Search more than 2000 wine lists in 35+ countries. Download an unlimited number of wine lists.