Job Seuren: "Gastronomy in the Netherlands has become very diverse"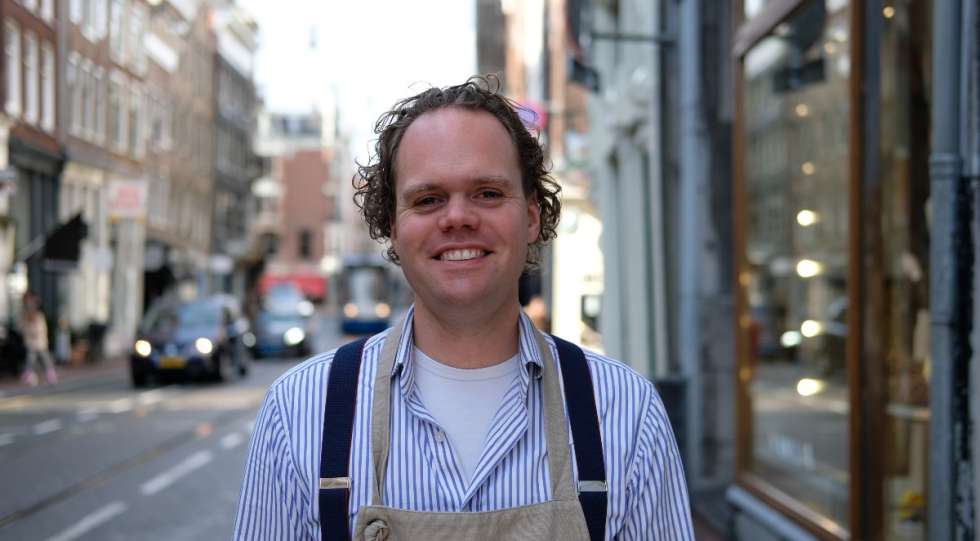 Sommelier Job Seuren, co-owner of restaurant Zoldering, is Star Wine List's newest ambassador in the Netherlands. His selections are part of Star Wine List of the Year that comes to Netherlands on 16 February.
Star Wine List of the Year is our celebration of great wine lists and the teams behind them. At a time of lockdowns in many countries, Star Wine List pushes ahead to shine a light on the important work of sommeliers - and to build momentum before we all can go out again. And Job Seuren welcomes the initiative.
"I think it is a great new addition. It's great for transparency on wine lists and hopefully, it will motivate restaurants that are less focused on wine to elaborate more. Hopefully, other media will pick up on this and elevate the quality of wine in the Netherlands."
Job Seuren's selection of favorite wine bars and restaurants across the Netherlands will go live as soon as the lockdown is over. However, the wine lists of those upcoming venues will be nominated in Star Wine List of the Year Netherlands on 16 February - so don't miss it. (You can of course already check out all the top places in Amsterdam selected by Simon J Woolf and Edwin Raben, just search for Amsterdam!)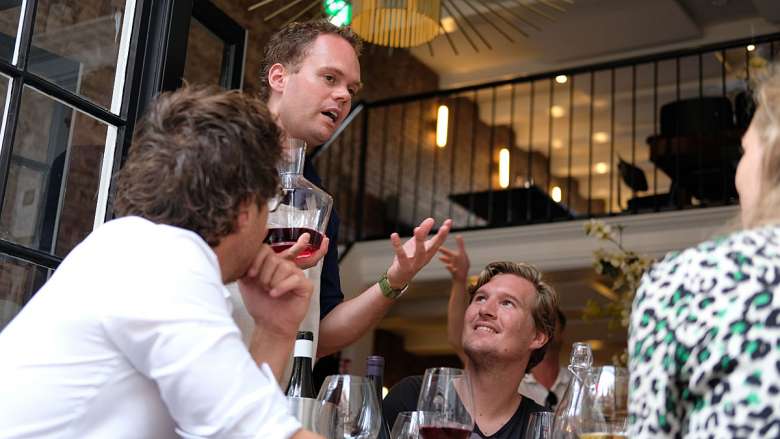 Job Seuren started his career carrying boxes and helping out in a small wine shop when he studied at the university in Groningen 13 years ago, and then worked for the wine importer Vinoblesse, specialised in organic wines, for a year. After that, he moved to the restaurant side, as a sommelier at Michelin star restaurants.
"Three of those years I spent as Head Sommelier at three-star restaurant De Librije. After that, I moved to Amsterdam working at Wine Café De Klepel, and two years ago I started my own wine restaurant Zoldering together with three business partners," says Job.
Job says that the wine scene in the Netherlands has changed a lot in the last 15 years and that the scene today is much more diverse than it was back then.
"Back then, Michelin restaurants were the most important, and wine was mostly for a selected group. Nowadays, many less pretentious restaurants have better food and much better wine lists. Looking at Amsterdam, some of the best wine lists can be found at bistro-style restaurants. Also, the audience has become a lot younger."
"Though there is surely an audience for natural wine, you can luckily find a lot of wine which are traditionally made. New world wines are rarely seen in restaurants or wine shops, except for South African wines. There is generally a great interest in wine, also more high-end wines, especially in the larger cities. Gastronomy in the Netherlands has become very diverse and has improved significantly. There are top notch Michelin restaurants, but also great bistros and other types of restaurants."
How has corona affected the wine and restaurant scene in the Netherlands?
"Except for the fact that everything has been shut down for the last few months, I can't say I have seen changes yet. I think it will take time for that to take effect and we will only be able to see that once it all opens again. However, during the months between lockdowns, we noticed that the restaurants that were already doing well before were booming even more. More guests, more spending."
"During the pandemic most restaurants have taken up take-away, some really good. However, as soon as lockdown is over I'm sure many will go back to doing things the way they did before. You don't start a restaurant to do take-away. It's too impersonal."
When it comes to wine bars, what are the biggest trends in the Netherlands right now?
"The most successful restaurants/bars in Amsterdam focus mostly on traditional old world regions and wines. However, people do experiment with smaller unknown regions like Jura, Savoie, Gredos. Burgundy is all over and what is great to see is that a few great Italian places have joined the restaurant scene, with really good Italian wine lists in recent years. You can definitely find quite a few natural wine bars and places, of which some are very nice, but few are exceptional. 
Also snobbishly saying that supermarkets don't have good wines is no longer applicable
Anything you want to see more of when it comes to wine bars and restaurants?
"I would like to see more and especially better-quality sherry by the glass, but admittedly I don't have many myself either, so I have to work on that. I would also like to see that restaurant owners and sommeliers try to open up their horizon. Only natural wines in a restaurant put off a lot of guests."
"Also snobbishly saying that supermarkets don't have good wines is no longer applicable. You don't have to sell them, but you have to understand that your guests buy their wines there too, so perhaps open your eyes to what happens in the wine world, not just your own comfortable shop."
Anything you want to see less of?
"Restaurants that have one retailer make the entire wine list and fill it with brand wines instead of a carefully selected list.
Lastly, looking forward to Netherlands Star Wine List of the Year on 16 February, what do you think of the chances of your venue, Zoldering?
"We entered the competition indeed. Looking at our wine list I think it is very extensive with not just good value for money, but also diverse from top to bottom in quality and price. We have both old and new world, though the focus is on classic regions and we have quite a few references that are unique in The Netherlands, like Cathiard, Roumier, Bonneau, Selosse, Lafleur for example. I have rarely seen Le Pin's Trilogie anywhere else. Or Ganevat's Vigne de Mon Père for that matter."
Find out more about Netherlands Star Wine List of the Year on 16 February here.
Premium: Search more than 2000 wine lists in 35+ countries. Download an unlimited number of wine lists.