Jascha Baraness new Toronto ambassador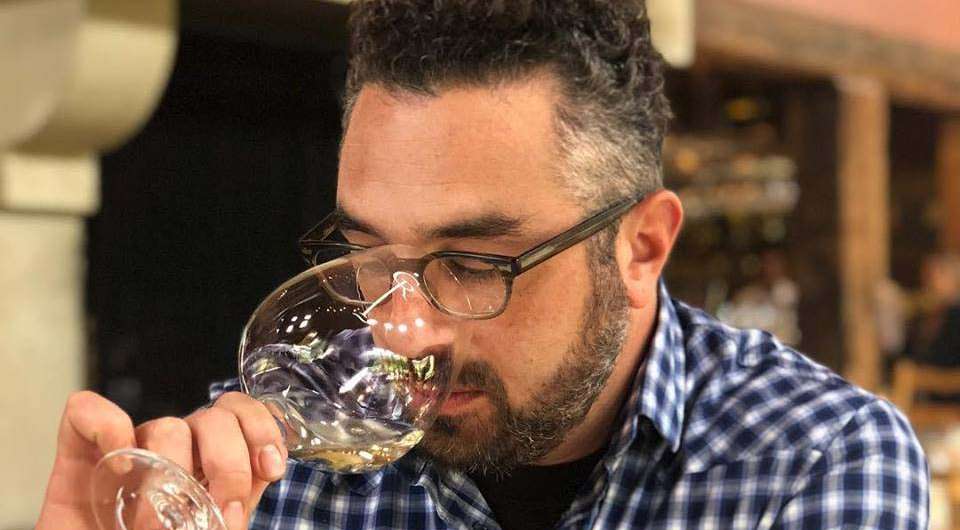 Star Wine List is happy to introduce our new Toronto ambassador - sommelier Jascha Baraness. Jascha is a sommelier at Barberian's and will keep track of Toronto's great wine places for you.
You may remember Jascha Baraness from our interview with him when he was at 360 at CN Tower (link below). Since then he has moved to the great wine institution Barberian's and although it is a seriously busy place - he will find time to check out both the old and new venues that are happening in Toronto.
Welcome Jascha! Tell us, who are you and what is your background in wine?
"Thanks! I always find it difficult to try and give a synopsis of ME, but I'll try. I'm a restaurant manager and sommelier who just loves being around wine, talking about wine, and tasting (drinking) wine. Most of my formation came by osmosis. I worked at a little bistro for 8 years where we were constantly encouraged to taste and talk about what we were trying. After that, I had the good fortune of being part of a circle of friends who were very knowledgeable (and generous). My roommate at the time was studying for his Master Sommelier, and I would help with the cue cards, blind tastings and service aspect of his studies. When he passed, he encouraged me to get certified through the Court of Master Sommeliers, so I studied hard, and got certified. That was around 10 years ago. I try and travel to wine regions as much as I can, because I feel that it's the best way to actually get a finger on the pulse of the people and stories that make the wines from that region unique and special."
In your view, how is the wine scene in Toronto?
"The wine scene in Toronto is exploding. Wine culture is growing very rapidly, with many knowledgeable sommeliers and restauranteurs writing very diverse and well-curated lists. New products are constantly coming into our market, and amateurs and connoisseurs alike are approaching wine with an open mind. Both Classic and Natural wines are coexisting, with lots of room for both schools to spread their wings. It's a very exciting time for wine in Toronto!"
What do you look forward to as our new Toronto ambassador?
"I look forward to helping make wine accessible to as many people as possible. Not only for the seasoned wine professional who is looking for that new niche, but also for the wine amateur who is looking to dip their toes into the vast world of wine. I'm excited to visit as many of the wine 'hot spots' as I can, and to discover and shed some light on the city's hidden gems."
Make sure to sign up to our newsletter (see first page) to get the latest news on what's happening in Toronto.
Follow Jascha on instagram: @jaschabaraness
Published 30-January-2019
News / Canada