Heaven 23 in Gothenburg has the best Austrian wine list in the Nordics 2019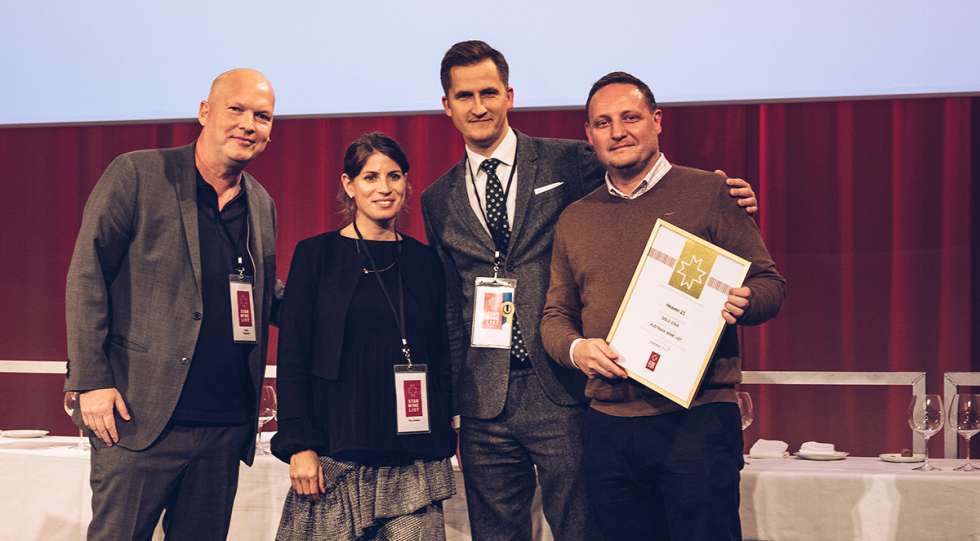 Heaven 23 in Gothenburg, Sweden, won Best Austrian Wine List in the Nordic Star Wine List of the Year 2019. The category was presented by Austrian Wine.
"It feels amazing! Both for me personally and for us as a team, and it proves that what we do is exciting and relevant. Our investment in Austrian wine is far from a mere flash in the pan; we've been building the wine list since 2006, and many people have contributed along the way," says Head Sommelier Andreas Hiller.
He hopes that this award will make people aware that Heaven 23 has much more to offer than people usually think.
"Of course it's also a kick for us to see that our investment is noted and appreciated," says Andreas.
Paz Levinson, one of four in the top sommelier jury that has evaluated over 180 Nordic wine lists, says that Heaven 23 has the "ability to show a medium-size wine list with a great focus on Austria":
"At the same time it contemplates many styles and counties arranged by smart categories as Exhibition, Old Masters, New Classics and Avant-Garde," Paz says.
Fellow jury member Arvid Rosengren, the World's Best Sommelier 2016, agrees:
"Perhaps one of the greatest lists in the world to deep dive into for Austrian wine exploration and unparalleled on its home turf," he says.
The other finalists in this category was Bar Central (SE), Geranium (DK), Grand Hôtel Stockholm (SE), Happolati (NO) and PM & Vänner (SE).
Premium: Search more than 2000 wine lists in 35+ countries. Download an unlimited number of wine lists.