Happolati has the best Austrian Wine List in Norway 2020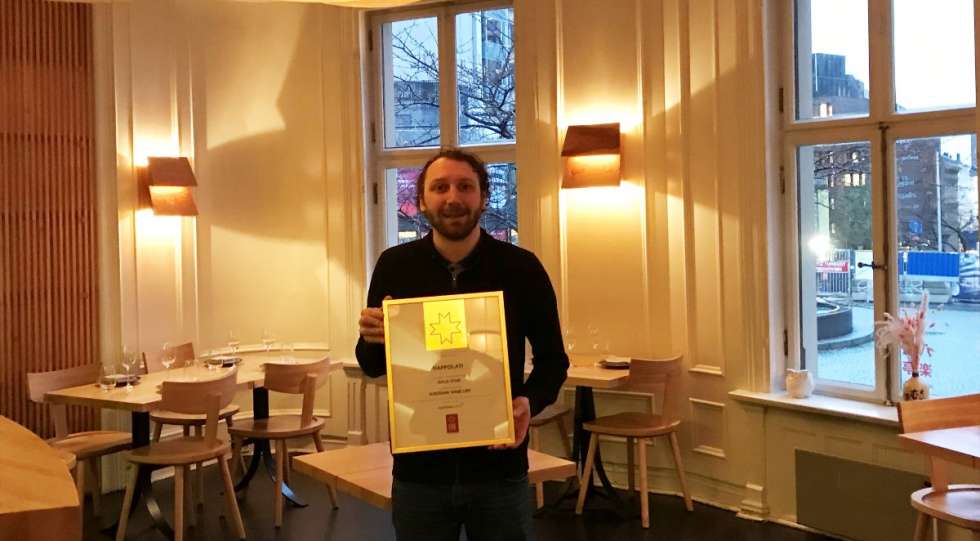 Happolati in Oslo won the category Best Austrian Wine List when Norway's best wine lists were celebrated online on Monday 9 November. The category is awarded by Star Wine List's international sommelier jury, in cooperation with Austrian Wine.
"Happolati (what a lovely name for a restaurant by the way) presents an expansive but wonderfully quirky and evocative wine list full of gems. While there are several restaurants with fantastic lists where you can drink amazing Austrian wines, Happolati in my eyes presents a level of depth that is hard to beat. Bravo!" said jury member Arvid Rosengren, ASI Best Sommelier of the World 2016.
"It feels really good to win this category. It's great to work with a wide range of Austrian wines and to show the potential of both their quality and capacity to age," said Simon Zimmerman, Head sommelier at Happolati in Oslo.
The other finalists in the category were Lysebu, Park Hotel Vossevangen, Radegast, Re-Naa and Speilsalen. Star Wine List of the Year Norway this year was a cooperation between Star Wine List and Norges Beste Vinkart with Kapital and the Norwegian Sommelier Association. Find all the other winners through the links below.
"A well designed list including a good balance of classic and new wave producers from Austria, notably showcasing several mature wines; even for sweet and red wines!" said jury member Marc Almert, ASI Best Sommelier of the World 2019, about the winner.
Fellow jury member Pascaline Lepeltier, Master Sommelier and Best Sommelier in France 2018, says:
"A remarkable list, focused on few but benchmarks producers, giving the wine lover the chance to deep dive in vintages without breaking the bank."
Happolati is now qualified for the Global Final of Star Wine List of the Year in Vienna in May, hosted by Austrian Wine.
This year, Star Wine List of the Year teamed up with the Norwegian Sommelier Association and Kapital magazine to celebrate the great wine lists of Norway. Apart from the seven regular categories in Norges Beste Vinkart (see more below), Star Wine List's international sommelier jury decided the Best Austrian Wine List category, in cooperation with Austrian Wine.
The Star Wine List of the Year international sommelier jury for this event was: Marc Almert, Paz Levinson, Pascaline Lepeltier, Raimonds Tomsons, Arvid Rosengren and Yang Lu.
Published 09-November-2020
News / Norway
Premium: Search more than 2000 wine lists in 35+ countries. Download an unlimited number of wine lists.