Gift cards, funds, rebooking – here are ways to support your local restaurants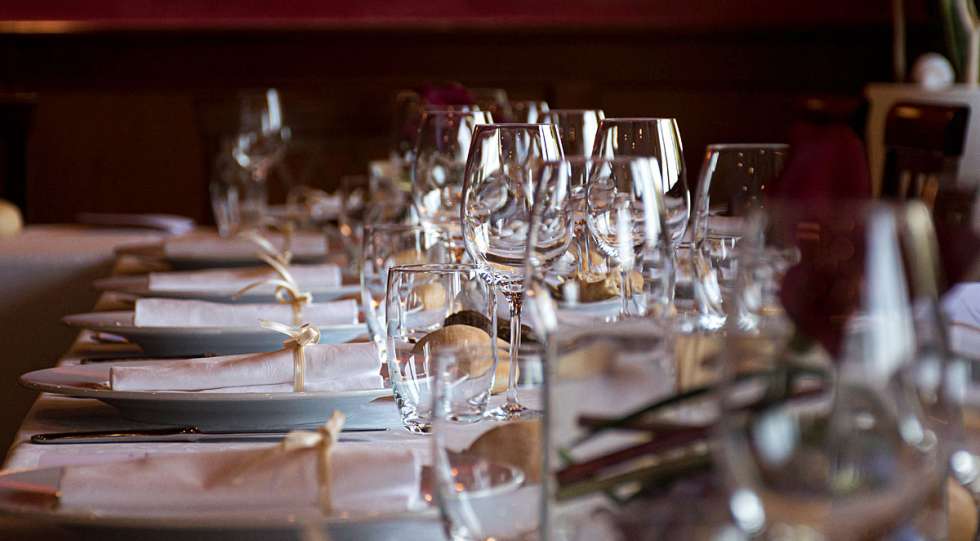 The coronavirus shuts down cities and whole countries, and the restaurant business is severely hit in a lot of places around the world. Now, desperate measures are taken to help the economically bleeding business in different ways. Here are some ways to support your local wine bars and wine restaurants.
USA
In New York City, all restaurants have been forced to close indefinitely, and many hourly workers, as well as salaried, are being forced to leave their jobs with immediate notice.
"It's a nightmare all over, but the restaurant business will be hit especially hard.  Hopefully, we'll be able to see it through and come out stronger and better prepared for the next one on the other side," says New York-based sommelier and Star Wine List partner Arvid Rosengren.
In the wake of the ongoing crisis, funds are created, and people are encouraged to buy gift cards and to rebook instead of cancelling reservations.
If you want to support your local favourites in NYC, here are two extensive lists of restaurants with gift cards:
Rally For Festaurants
Support Restaurants
In New York, Takeout COVID helps list out open restaurants that are selling wine, beer and food. Restaurants can list themselves for free to increase online orders.
Here's also a list of funds that are created, Eater updates the list every day:
Coronavirus Relief Funds
In the US, The Independent Restaurant Coalition has also been created, with the hashtag "SaveRestaurants", seeking economic support from the Congress to save restaurants and jobs.
Sweden
In Sweden, most venues are still open but struggling. Star Wine List has created guides to venues that are still open. If you're healthy and have the possibility, please go there and support them:
• Venues open in Stockholm
• Venues open in Gothenburg
• Venues open in Malmö
At the same time, some restaurants are focusing more on take-away food, and others on discounts. For example, Restaurant Djuret in the Old Town in Stockholm now offers a 50% discount on all the dishes.
"Bring the ones you like, the ones you know, or the ones you would like to know, wash your hands and give yourself a bargain-priced evening. We have a crazy amount of space between the tables and healthy staff. If you want to sit in a chambre separée, that can be arranged too," writes the restaurant in a press release.
Restaurant Adam/Albin is selling a platinum gift card, where you'll get "a full menu with unique extra treats and a secret give away".
Rolfs Kök has created a special "Friends of Rolfs Kök", where you can support the restaurant economically – from 500 Swedish kronor to get your name on their homepage, to 100,000 Swedish kronor to get a 10% discount for life, your name on a chair, and more.
Chef Niklas Ekstedt, who runs restaurants Ekstedt, Hillenberg and wine bar Tyge & Sessil in Stockholm, is now selling his food through 7-Eleven across in the same block as his restaurants. "I don't know if that will save my business, but at least I have tried," he says to the online guide Allt om Stockholm.
As many other restaurants in Stockholm, Ekstedt also serves a smaller – and cheaper – version of their orignal menu.
The chefs of the two starred restaurant Aloë is auctioning out themselves, where the highest bidder will get a two-star dinner for 12 people – in their home.
In the south of Sweden, the non-profit initiative Your Local Hero has been created, where you can buy gift cards to help your favourite restaurant, bar or cafés in Malmö, Helsingborg and Copenhagen. It's also possible to add your own favourites.
Norway
In Norway, the venues are also closed indefinitely. Here's a list over venues that sell gift cards in the Norwegian capital Oslo:
• Guide: Support your local favourites in Oslo
UK
The same goes for London, here's a Star Wine List guide to some of the venues that sell gift cards:
• Guide: Support your London favourites
Canada
As many cities now, Montreal, is empty. People stay at home and restaurants are closed or stay opened at half capacity. To support people who have lost their jobs in restaurants due to the crisis, Montreal Restaurant Workers Relief Fund has been created in the city.
France
France has forced all non-essential shops and services to close, which means all restaurants, pubs, bars and cafés is closed. At La Dame de Pic, you're now able to buy a dinner or a night at a ​hotel in advance.
Published 18-March-2020
News