Support your Oslo favourites, buy gift cards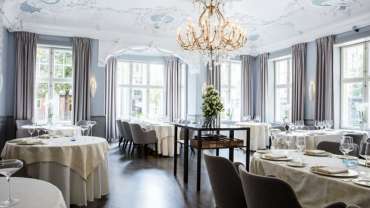 In these turbulent virus times, wine bars and restaurants are struggling. But we don't want to lose all great places, so to support them, we encourage you to buy a gift card today for a great wine dinner and go with your friends later. Here is a selection of Oslo restaurants that offer gift cards online. Just click the red "buy gift card" button on the restaurant's page. Cheers!
Phone: +47 981 82 000

Address: Karl Johans gate 31, Oslo

Oslo's legendary Grand Café & Vinkjeller is located in Grand Hotel next to the city's main street, Karl Johan. The wine bar downstairs offers a selection of finger food and small plates and among the 16000 bottles and 1500 labels, there should be something for all wine lovers. All main regions are covered on Grand Café & Vinkjeller's wine list which is a textbook in classical wines. Every day there is also a selection of wines by the glass in this perfect hideaway from busy everyday life.

Phone: +47 22 83 31 00

Address: Myntgata 9, Oslo

In the old part of Oslo city Center, Restaurant Festningen is seated close to Oslo Fortress and overlooks the port of Oslo. The restaurant is elegant with a touch of rusticness, and the food is classic with a modern touch. The restaurant can easily seat larger groups, yet manages to keep its cozy ambiance whether you are in a party of two or forty. The wine list of Festningen is long, classic and dominated by French wine, but you will find something from all corners of the world.

Phone: +47 22 69 60 00

Address: Ullevålsveien 43, Oslo

Smalhans is a neighbourhood restaurant in the popular St.Hanshaugen area of Oslo. Perhaps the first restaurant in Oslo to offer a pure naked wine wine list, Smalhans is now well established among the locals as the place to go for for a full "Krøsus" menu, a snack in the bar, a plat du jour or a Sunday burger. The menu is varied and takes inspiration from all the corners of the world, and the wine list features some of the most well known naturalist wine makers of Europe.

Phone: +47 22 69 50 00

Address: Universitetsgata 12

In the middle of Oslo, Katla is a recently established restaurant and wine bar, with the chef joining from Pjoltergeist. In the restaurant an eight-course menu is served, while the wine bar has a menu served a la carte. The kitchen presents an eclectic set of dishes inspired by Iceland, Asia and South America.

Phone: 22 41 55 55

Address: Prinsens gate 18, Oslo

In the middle of Oslo city center, Restaurant Einer shortly established itself as a reference for Nordic cuisine and natural wines. The open kitchen and the minimalistic, yet warm interior give a casual feel to the restaurant. Stepping inside, you are met by knowlegable sommeliers whether you are in the restaurant upstairs or the cozy wine bar Einbar that hides downstairs in an old potatoe cellar. The feel is different here, but the wine list is the same. Moroccan inspired lamps contrasts the minimalistic bar area and give a warm touch to the old brick walls. The wine list encompasses a wide...

Phone: +47 46746044

Address: Lakkegata 55, Oslo

In the eastern part of Oslo city center, tucked in between new office buildings, an old listed building houses Vintage Kitchen, a restaurant and wine bar. Vintage Kitchen combines the essence of a Danish "kro", offering lavish open sandwiches daytime and a classic kitchen in the evenings. The wine list is extensive and mostly classic, but you will find some hipster wines too. Vintage Kitchen also offers a broad selection of wines by the glass.

Phone: +47 993 16 810

Address: Frognerveien 33, Oslo

Kolonihagen Frogner is a hidden gem in an old building in the beautiful Frogner area. Simple and organic is the core theme of the restaurant which goes for the wine list as well for the menu. Daytime it is more like a café, but in the evenings, people gather around small dishes with locally sourced produce - in the atmospheric building. The wine list is European centred, medium long, but to the point.

Phone: +47 22 41 88 00

Address: Rådhusgata 11, Oslo

Statholdergaarden is a classic fine dining restaurant in the Oslo city center. High ceilings, beautiful flower decorations and elegant chandeliers set a warm scene for a gastronomic experience with roots in the French kitchen. The wine cellar has around 500 labels, going deep into the most classical areas. While Statholdergaarden's wine list is fine wine oriented, there are surprising elements when it is studied more closely. If you cannot manage to book a table, the informal restaurant in the cellar shares the wine list with Statholdergaarden – at a discount.