Best Nordic By the Glass Wine List 2019 is...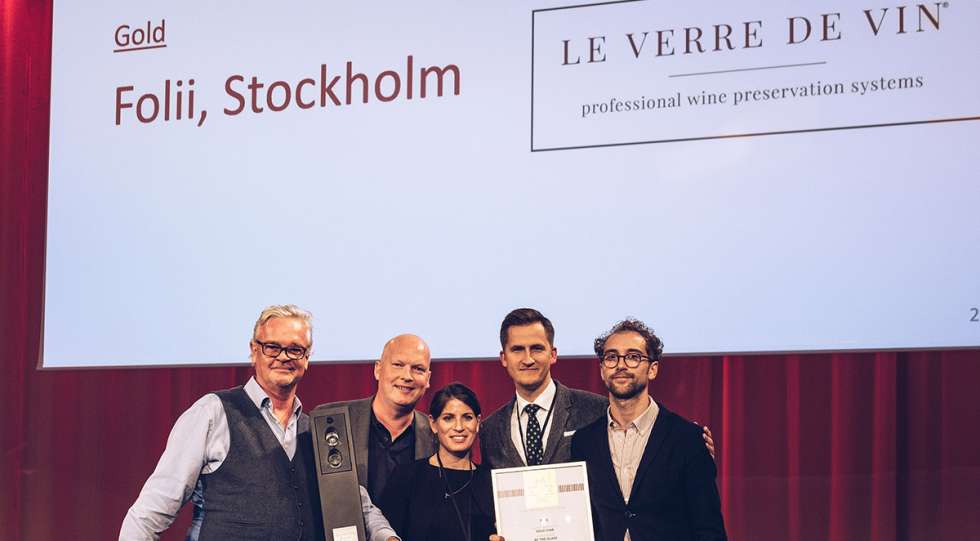 Stockholm wine bar Folii is the winner of this year's Nordic Star Wine List of the Year award for best By the Glass Wine List. The category was presented by Le Verre de Vin – professional wine preservation systems.
"Folii has a wine list that in nine pages contains wines that can be lived by the highest trained people of the industry and at the same time all wines that the amateur can fall in love and discover. The clients have the opportunity to taste more than 100 wines by the glass and learn, enjoy, explore," says Paz Levinson, one of the four jury members.
Arvid Rosengren, World's Best Sommelier 2016, and also one of the jury members, says:
"Being able to offer such a width of wine by the glass (in half pours as well) is a true treat for any visiting wine lover. I hope the guests here appreciate this incredible service and realize what an amazing sacrifice in the name of hospitality this is."
Earlier this year, Folii also won best By the Glass Wine List in the Swedish Star Wins List of the Year.
Here are the silver medalists in this category: Le Benjamin (NO), Lystpå (NO), Operakällaren (SE), Park Hotel Vossevangen (NO), Sturehof (SE) and Territoriet (NO).
Check out Folii's wine list by clicking the link below.
Premium: Search more than 2000 wine lists in 35+ countries. Download an unlimited number of wine lists.