Ett Hem in Stockholm expands – with an even bigger wine selection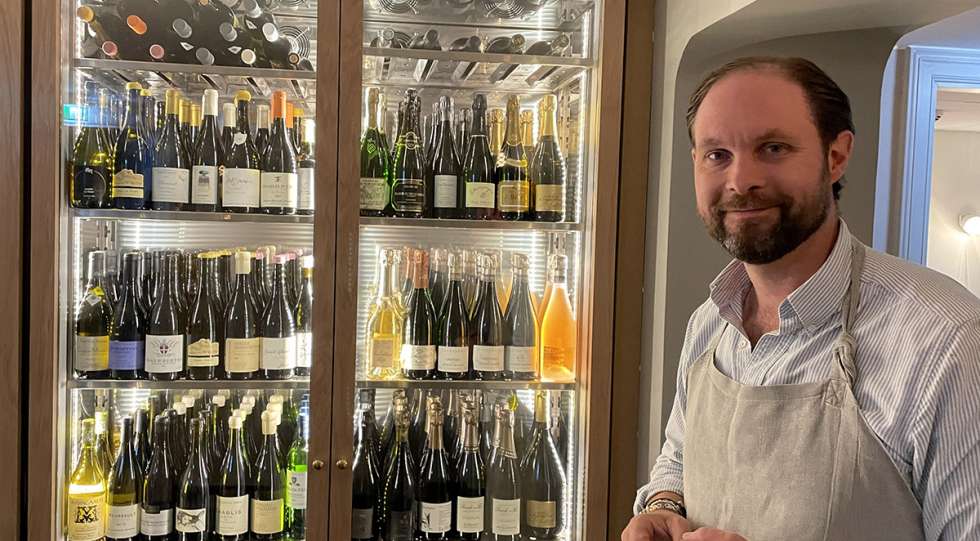 The exclusive boutique hotel Ett Hem in Stockholm, Sweden, has expanded into the neighbouring building and recently re-opened with new rooms, a lounge, a new kitchen, a bakery and a larger wine cellar. But sommelier Niklas Ödman says that the philosophy behind the wine list is the same as before:
"The main thing for us is to have a good balance between classics and more natural; the most important thing is that each bottle we have on the list is something we stand for and would like to drink ourselves."
Ett Hem opened ten years ago and has since been praised by both guests and the international press. Now they are celebrating their tenth anniversary by expanding into the adjacent property, with, among other things, ten new rooms and a new garden area.
Ett Hem's well-curated wine list has also been praised and has won the Star Wine List of the Year category Best Short List, both in Sweden and the Nordics, as well as in the international final in 2021. Now, the wine list will grow significantly.
"On the previous list, we had around 170 references. Now we have increased it to 550 references. But the wine list is only 75 per cent complete so far, so more good things are on the way," says Niklas Ödman.
But even if the list gets bigger, the overall goal is the same:
"The goal is that each bottle is carefully selected and that the wine list will constantly change and develop. We want something unique for all our guests."
What about the range of other drinks?
"With more space, we will also be able to develop that part more. More information to follow..."
Anything you want to add?
"From October 1, we will be open for external lunches and dinners, seven days a week, all year round. As before, we will have a set menu that follows the season, and it is, of course, possible to pre-book wine. The easiest way to book a table is via reservations@etthem.se."
Check out the new expanded wine list through the link below.
Premium: Search more than 1900 wine lists in 35+ countries