Arbor's Terence Wong brings France to Hong Kong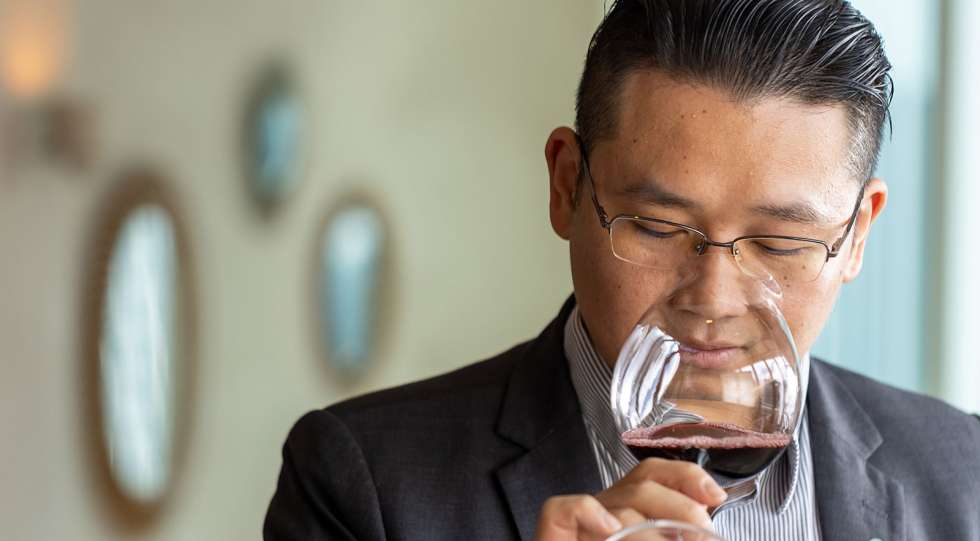 Hong Kong native Terence Wong, Deputy Manager at one Michelin-star restaurant Arbor in Hong Kong, has made an impressive and fast career both as a competitor and a restaurant sommelier. Star Wine List's Reeze Choi met him for a chat.
Best Sommelier of Greater China 2011, third runner-up in the Best Asia-Oceania Competition in 2012, former head sommelier of three Michelin-starred L'Atelier de Joël Robuchon in Hong Kong and a certified specialist in both sake and French wine. Just to mention a few details from Terence Wong's CV. To say that the guy is well merited would be an understatement.
Terence himself remember precisely the moment when he fell in love with wine and when his journey began:
"It was around ten years ago, and I was working as a waiter in restaurant Nobu and my mentor, John Chan, who was Head Sommelier there, poured me this glass of Amarone della Valpolicella Allegrini 2005, served at just the perfect temperature. Not an expensive wine, but it was a really eye-opening experience," says Terence.
Since then Terence Wong has worked his way up through the ranks, and today he's one of the absolute top somms on the Asian wine scene. At restaurant Arbor in Hong Kong, where he works as a Deputy Manager, the wine list consists of around 1.700 different labels, with a focus on France.
"The restaurant focus on innovative French cuisine, so French wine will be our base when it comes to wine as well. We update the wine list monthly, and also according to new dishes or guest chef dinners," he says.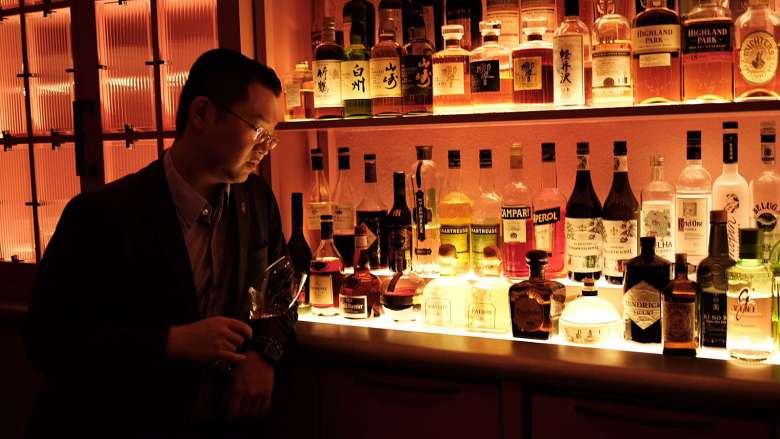 Even on a personal level, French wine is on top of the list right now, especially Burgundy:
"Burgundy wines are my favourite ones. The same region and soil, but different winemaker, can come out completely different, that is amazing."
When it comes to both his work on the floor in the restaurant and to his competitive side, Terence Wong mentions Swedish Andreas Larsson, World's Best Sommelier in 2007, as one of his biggest inspirations and role models.
˝I got to know him when I was participating in the Asia-Oceania competition in Seoul in 2012. He's professional and precise, and he taught me a lot when it comes to wine tasting skills. Besides that, he's also a friendly sommelier that likes to share his professionalism with others," says Wong about Larsson.
So, do you have any general advice for guests when it comes to choosing wine?
"First of all, you should select a specific grape or region that you love. Secondly, it depends on what other guests you're drinking with, if it's a business meeting or a gathering of family or friends."
Name one wine- and food-pairing at Arbor not to miss?
"Icelandic langoustine with Japanese fruit tomato, paired with a glass of Puligny-Montrachet 1er Cru Clavoillon 2015 is a perfect match that no one should miss."
Terence Wong's favourite spots for sipping wine in Hong Kong
Club Qing:
"They have a lot of unique bottles from all over the world, the prices are approachable and it's a nice place to enjoy a drink."
Le Quinze Vins:
"They have a lot of French wine that you otherwise don't find very often in Hong Kong"
L'Atelier de Joël Robuchon
"The biggest wine list in town. They're serving the finest selection for a very reasonable price. I was so lucky to have the chance to manage this wine list for a few years