Restaurant JM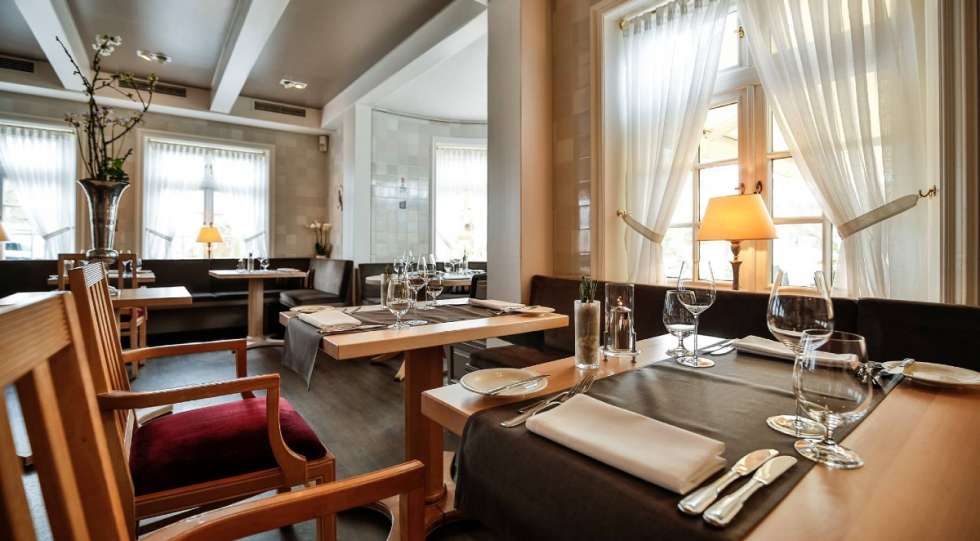 Restaurant JM Wine List
About Restaurant JM
Located on the breathtaking island of Sylt, the Hotel Jörg Müller has been one of the upscale meeting places on the island for years. Regionality is especially important to Jörg Müller; regional products have not only brought satisfied, returning guests to this restaurant for years, but also the highest ratings.
Jörg Müller comes from a family of restaurateurs; his brother Dieter Müller, who is one year younger, is also a top chef. Jörg Müller's kitchen impresses with its German classics and focus on high-quality products.
About the Restaurant JM Wine List
Back in 1977, one of the best German chef's of the 80s and 90s, and still a cuisine star, finds himself a new passion - for wine. He starts to buy the best Bordeaux wines and builds up a wine cellar. Then he starts to add the best wines from around the world into his wine cellar. What Jörg Müller created and what is managed today by his son in law, Benjamin Birkholz, is simply outstanding. It has been awarded one of the best wine lists of the world for 30 years straight by Wine Spectator.
The most impressive thing is: Many wineries that the wine world talks about today are on that wine list with vintages from years ago. You can also drink some of the best Rieslings from Austria, France and other countries but, of course, Riesling is not the only thing on this amazing wine list. Burgundy, Bordeaux, Champagne – you name it, they have it.
Great for
More recommendations
Restaurant Jörg Müller is located within the Hotel Jörg Müller in Westerland. We can call it an institution. Family-owned, traditional, but not old-school. For more than 30 years, Jörg Müller has been awarded the Grand Award of Wine Spectator.

The food is classic and always tasty, with amazing product qualities. Big selection of fresh fish and seafood.

The wine list leaves nothing to be desired: German wines with a big selection of vintages, a crazy selection of Bordeaux wines, back until 1945, but also Burgundy and Super-Tuscan lovers will find a big selection of labels and vintages. If you are a lover of Krug Champagne, this is your place to be. For me, the only question is: Is it maybe the best wine list in Germany?
Star Wine List Of The Year