Fix Wine Bar & Restaurant
Restaurant, Wine Bar
Sydney, Australia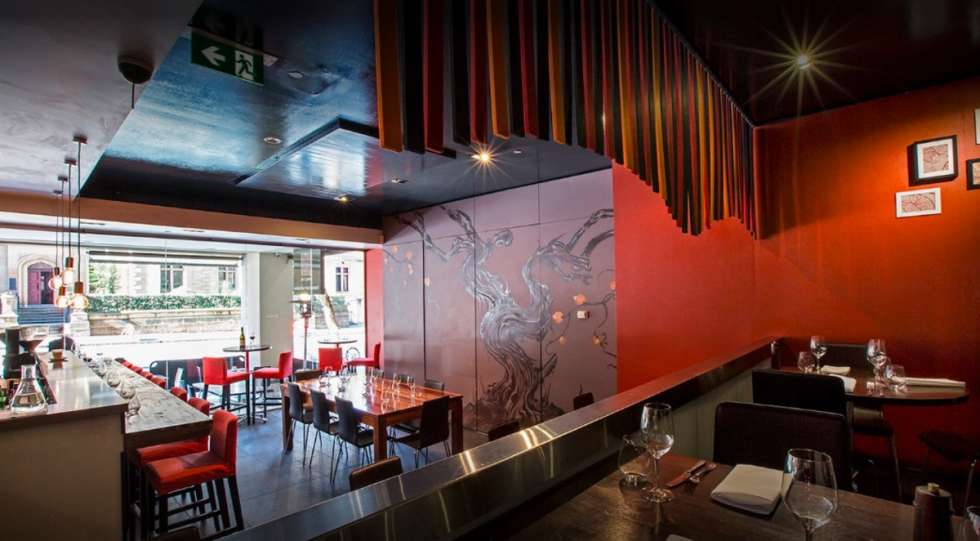 Fix Wine Bar & Restaurant Wine List
About Fix Wine Bar & Restaurant
After years spent working as a sommelier in London, Stuart Knox returned to open Fix, an eclectic wine bar and restaurant on Elizabeth Street in Sydney's business district, just opposite St James station. In a decidedly corporate market, where tastes tend towards the conservative, Fix offers individuality and personality.
The offering is split between the wine bar, lower streetside, and the restaurant, tucked upstairs. There's a high bar for solo drinkers and chatters, and small tables for twos and threes looking for a slightly more intimate experience. A terrace offers views of Hyde Park and you only need to call through the window to procure a beverage.
Quite the hub for this corner of Sydney, Fix nurses the city through the many stages of the day - be it morning coffee, busy business lunches, post-work wind downs or leisurely dinners.
About the Fix Wine Bar & Restaurant Wine List
The wine list at Fix is written with much humour and love. Interspersed with articles, explanations and opinion pieces, it feels somewhat like a rambling conversation about wine with someone who's not only very passionate about the topic, but who may have had a drink or two themselves.
The by the glass program is inspired, full of weird and wonderful options, and offers real choice at encouraging prices. Wines that other venues would hoard, Stuart opens to pour, generously sharing the rare and the collectable.
Those with more classic tastes are catered for, with a solid showing of favoured varietals from favoured regions. Those looking to explore will be rewarded by sections such as "Oxidative and Amber" or "The Variety is Irrelevant". Bursting with personality and great choices, this list is both a joy to read, and to drink from.
Wine Tasting at Fix Wine Bar & Restaurant
Wine School - $60pp, last Tuesday of the month, hour-long sessions with 5-6 wines, matching nibbles. Wine Club - Delivered quarterly, 6 or 12 bottles specially selected, $180 or $340.​
BYO
Great for