8 1/2 Otto e Mezzo Bombana Macau
Restaurant
Macau SAR, Greater China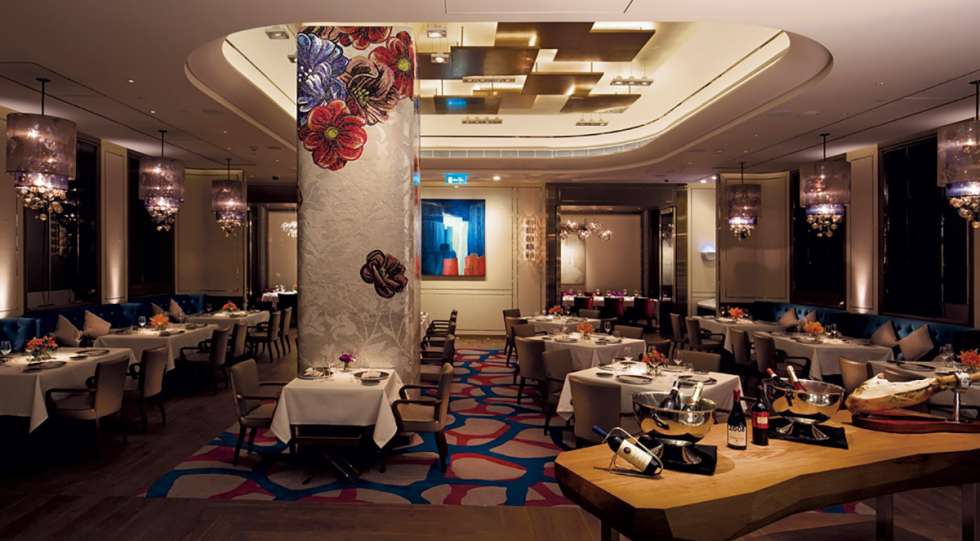 8 1/2 Otto e Mezzo Bombana Macau Wine List
About 8 1/2 Otto e Mezzo Bombana Macau
8 1/2 Otto E Mezzo Bombana in Galaxy Hotel opened in 2015, and this place brings you a comfortable and chic dining atmosphere. The circular bar area close to the entrance is beautifully decorated with colourful Murano glass, dark wooden floor and deep beige walls. The food is genuine and flavorful, and recommended dishes include marinated Japanese Tuna, artisanal burrata cheese Ravioli, and Amadal for main.
About the 8 1/2 Otto e Mezzo Bombana Macau Wine List
The wine list has a focus on Italian wines, particularly from Sardegna, Marche and Campania, but you can also find wines from France and other parts of the world. Apart from the well-known producers, you might also find plenty of tasty stuff from smaller family-owned wineries such as Elena Walch and Frank Conelissen. The service is flawless, and there are also numbers of terrific, meticulously chosen boutique wines by the glass.
BYO