Star Wine List now in Toronto and Niagara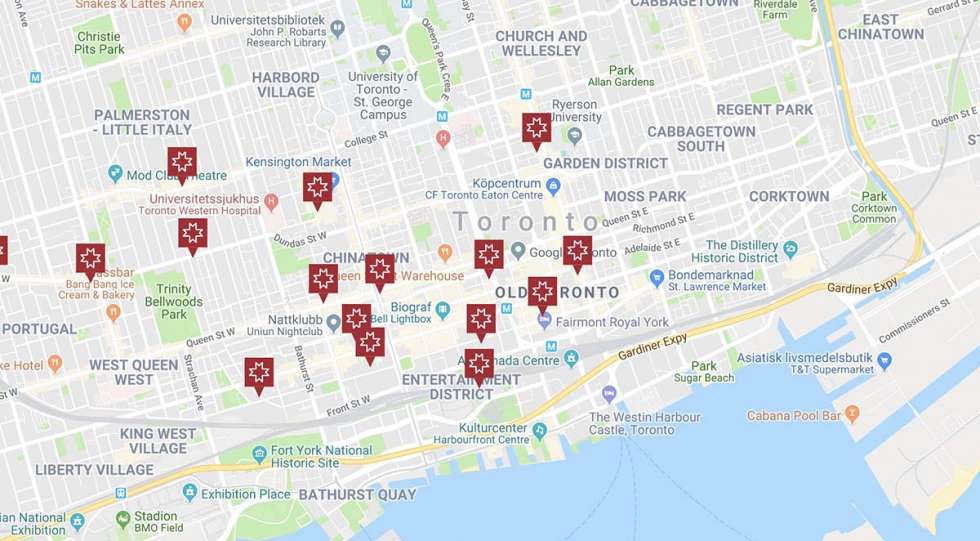 As of today, wine lovers living in or visiting Toronto and Niagara will have a new resource to guide them: Star Wine List. Star Wine List lists great wine bars, wine restaurants and wineries in the region.
What do Toronto and Stockholm have in common except for cold winters and Mats Sundin? Well, now there is Star Wine List.
Star Wine List is a digital wine guide that started in Sweden last year and is a guide by wine lovers for wine lovers, available by phone and computer. With Star Wine List you can:
– Find top wine bars and wine restaurants
– Browse great wine lists
– Search for wines and see where they are listed on wine lists (search for Tawse here for example)
"Perhaps Ontario wasn't the most expected choice to launch our first guide outside Sweden, but we have a network there and there are great wine places. I have also been impressed with Niagara as an upcoming wine region when traveling there," says Mr Krister Bengtsson, founder of Star Wine List.
Just like in Sweden, Star Wine List will use local wine knowledge when it grows to new countries. In Ontario, Darrin Mak is Star Wine List's local ambassador and will coordinate the guide coverage. Darrin is an experienced wine WSET Diploma-educator and Cellar Manager at the wine cellar Fine Wine Reserve in Toronto.
Star Wine List will not only list wine bars and restaurants in Ontario but also guide to wineries that are great places to visit. The first wine region is Niagara where Star Wine List guides to 20 top wineries, ranging in styles from the old-fashioned farmhouse to the most modern and futuristic. And in wine styles from natural and biodynamic to more conventional and classic.
The selection of restaurants, bars and wineries is entirely editorial and the venues do not pay to be on the guide. Star Wine List continues to grow and welcomes wine lovers's suggestion on their favourite bars, restaurants and wineries, both in Ontario and elsewhere.
Welcome to read the first new guides on the site:
Toronto wine restaurants and bars
Top wine bars in Toronto
The guide to Niagara wineries
And to read the first interviews for Canada:
Jascha Baraness, guardian of the cellar in the sky
Canadian wine tips by Swedish Mercedes
Meet our man in Ontario – Darrin Mak
Published 09-July-2018
News / Canada