"The wine scene in Bangkok is evolving fast"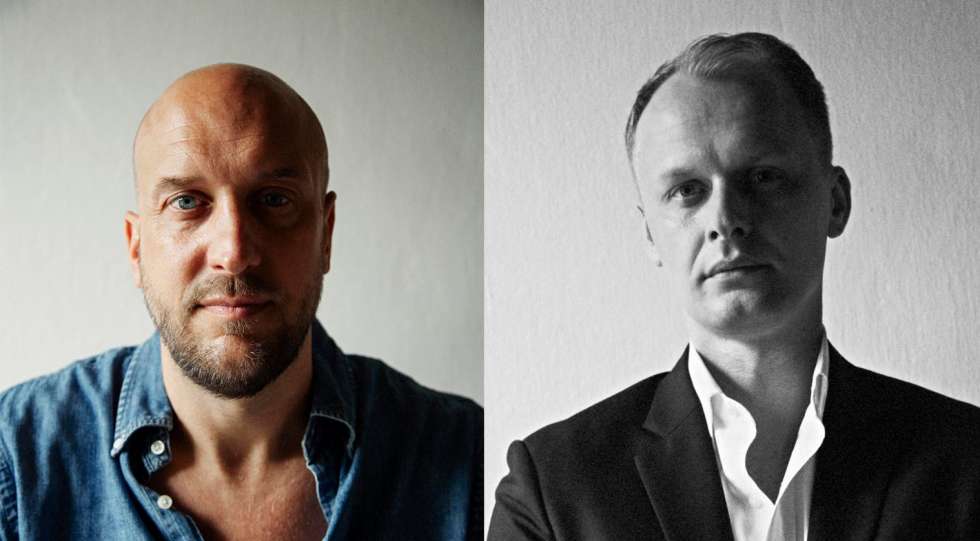 Star Wine List's Bangkok ambassador duo – Rasmus Poll and Fredrik Wohlrabe – are both from Scandinavia, and have seen the development of the wine scene in Bangkok up close through their work in restaurants, hotels and retail.
"The wine scene has come such a long way in relatively few years. Not only has the selection improved vastly, but the wine knowledge and curiosity of professionals and consumers alike have improved as well," says Ramus Poll.
How and when did you get into the wine business?
Rasmus Poll: "I just got quicksanded slowly into the wine business without realising it, as I think a lot of other people do. I have always been working in restaurants along with my studies and ended up working in some pretty good and wine-driven restaurants in Copenhagen with some really talented people. That definitely rubbed off on me, but I could not really muster that level of dedication to wine at that point. I started focusing more on hospitality management, but somehow wine got me sucked back in and here I am."
Fredrik Wohlrabe: "In 2005, I started to work at a one Michelin star restaurant called F-12 in Stockholm. The wine world was totally new for me back then, haha, it was not easy. But I had some really good people around me to learn from. Since then the wine interest has just grown and I am still learning every day."
How did you end up in Bangkok?
Rasmus: "I did my Bachelor degree in Thai studies in Copenhagen, so it was always the plan to move to Thailand at some point. But after finishing my degree, I really enjoyed doing the restaurant thing and wanted to dedicate myself to it fulltime. After working at various venues in Copenhagen, I went to London to do my Masters in Hospitality. After finishing that, I was asked to come and work for a small chain of luxury hotels in Thailand and I've been based in Bangkok since then, coming up on my fifth year now."
Fredrik: "I didn't know what I wanted to do in Stockholm so I figured 'why not do something different'. I have a couple of good friends who moved to Bangkok around the same time I moved to Stockholm who also are in the restaurant industry. After some conversations over the phone from a cold and rainy Stockholm, I decided to send my CV to some restaurants in Bangkok, and one of them is the restaurant Gaa where I am working now."
Where do you work right now?
Rasmus: "I am currently working for a large retailer where we have some wine shops and some supermarkets."
Fredrik: "At Restaurant Gaa, a restaurant that is doing a modern interpretation of the Indian cuisine."
How has the wine and restaurant scene in Bangkok evolved since you moved there?
"When I first started to visit Thailand around 2010, it was tough to find a proper glass of wine outside the large hotels and a few good restaurants. The selection was dominated by the large New World brands and the Bordeaux Chateaux and the markups were rough. The wine scene has since then come such a long way in relatively few numbers of years. Not only has the selection improved vastly, but the wine knowledge and curiosity of professionals and consumers alike have improved as well."
Fredrik: "Well, it's a quite young wine and high-end restaurant scene, but it's evolving very fast. I think the World 50 Best and of course Netflix Chef's Table with Chef Gaggan Anand and the chefs' Bo and Dylan from Bolan have put Bangkok on the map when it comes to fine dining. In 2017, Guide Michelin also arrived at Bangkok. Now we have chefs from around the world opening here and along with that the wine scene is also evolving."
Describe the wine and restaurant scene in Bangkok (before the corona outbreak...)?
Rasmus: "I am really excited about the current state of the wine scene in Bangkok. I think that there is a younger generation starting to explore wine here and they want to drink something different than what their parents are drinking. That has evolved the marketplace where we now see wines from smaller producers from regions around the globe. In addition to this, we are seeing more smaller distributors these days that has led to a larger selection of wines and some healthy competition resulting in somewhat reasonable prices."
How has the corona crisis affected the industry?
Fredrik: "Corona has, of course, turned everything upside down for everyone. A lot of restaurants have tried to do delivery, both with food and wine. Then we got an alcohol ban, which of course was a disaster for the wine suppliers. And, as many restaurants around the world, the restaurants have been forced to cut salaries and even let some employees go."
When it comes to wine bars, what are the biggest trends right now?
Rasmus: "It is difficult to avoid the proliferation of low intervention wines in the Bangkok wine scene, but I see their popularity more as a consumer preference in terms of taste profile, accessibility and price point than a trend. Besides that, grower Champagne, Burgundy and Spanish wine seem to have a good deal of traction, mostly attributed to a few hardworking distributors."
Fredrik: "For wine bars, the trend is more or less low intervention wines, wines from France, Austria, Spain and also New World countries like Australia. Also, a lot of great grower Champagnes are available in Bangkok!"
How is Bangkok different from the rest of Thailand when it comes to wine bars and restaurants?
Rasmus: "Apart from Chiang Mai and a couple of the tourist hot spots, the Thai wine market outside Bangkok is very small. Prohibitively high taxes on wine makes it pretty much inaccessible for anyone but the upper-middle class and tourists here."
Fredrik: "It is still very centred around Bangkok. But there are some really good restaurants in the rest of the country as well, like Chang Mai and Phuket, that are new additions to the Michelin guide."
How do you think or hope the wine scene in Bangkok will evolve the upcoming years?
Rasmus: "I would love to see lower taxes and easier import opportunities for wine, but I would settle for status quo there too. Easier and cheaper access to wine education and accreditation for young Thais getting into the trade would help a lot in evolving the scene here. Besides this, I think that the Bangkok wine scene is on a great trajectory with a lot of distributors bringing in some really good stuff and some very creative people making some great outlets for this to be sold in."
Fredrik: "I would say the low intervention wines will still be there. But as the wine knowledge grows, I think people will also be curious about the classics because they are just that classics. More traditional wines on the menus in the future!"
What is your general go-to wine for pairing with classic Thai food?
Rasmus: "German Riesling with residual sugar is a favourite together with Vouvrays and Alsatian Rieslings."
Fredrik: "Something with residual sugar but with fresh acidity. My go-to is a Kabinett or Spätlese from Mosel."
Published 07-September-2020
Interview / Bangkok
Premium: Search more than 2000 wine lists in 35+ countries