Banyat Chinpinyokul: "Natural wine will be the next big thing in Bangkok"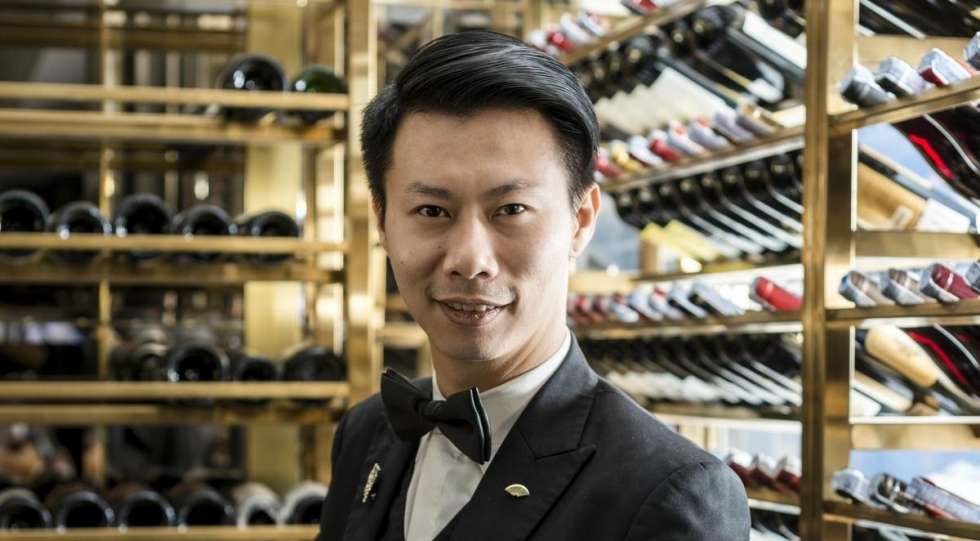 Banyat Chinpinyokul is working for Wine Merchants wine shop at Mandarin Oriental Bangkok, a five-star hotel by the Chao Phraya River in Bangkok, that houses restaurant Le Normandie. Chinpinyokul says that the city's wine scene has grown a lot the last three years and that he wants to see more older vintages, lesser-known regions – and even perhaps cannabis-infused wines on the lists.
Where are you from and what is your background in wine?
"I was born in Bangkok and I did not set out to become a sommelier, but my first job was as a barista. After two years of doing that, I got the opportunity from the hotel to study a WSET course. That opened the world of wine for me, and I took my sommelier exam. Then I had the opportunity to work closely with two Michelin star chef Arnaud Dunand Suntier, who was coaching me about food and wine pairings, and also the hotel sent me on winery trips to many countries. In 2014, I got the award Best Sommelier in Thailand."
What do you think about the wine scene in Bangkok?
"I think the wine scene in Bangkok has grown a lot in the last three years or so. Today, there are more wine bars and importers, and the fact that the Michelin guide came to Thailand has made a difference, changing the taste of customers."
Which are the main wine trends in Thailand and Bangkok?
"Burgundy and grower champagne is big, as well as natural wine which is a trend on the rise."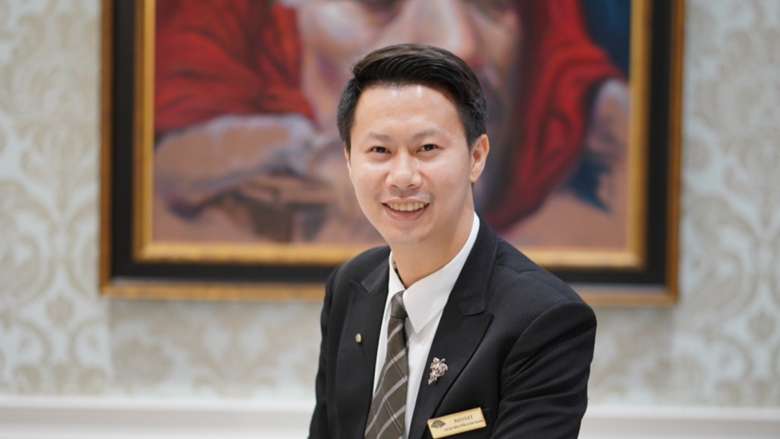 How has the coronavirus situation affect your restaurant - and the wine scene in the city? Have people been going out less?
"Yes, of course. It has had a noticeable effect on the restaurant and wine industry. First of all, it has reduced capacity in restaurants and some restaurant have closed due to the lack of guests. Fortunately, the government is handling the situation very well, and we plan to reopen with new normal service soon – and we are sure that guests will come back and feel convenient."
Which are your favourite wine places when you go out yourself?
"Mayrai wine bar. Here you can find a great selection of natural, biodynamic and organic wine for a reasonable price, and also they have their own spirit, a yadong made from 12 Chinese medicinal herbs as a pairing with their menu."
What do you think are the strengths of Bangkok when it comes to wine?
"Bangkok is located in the centre of Thailand, we have a great cuisine – and you can always find a place to drink and eat, 24 hours a day."
Are there wines or styles you would like to see more of?
"I would like to see more wine from lesser-known wine regions, older vintages, top producers, and perhaps cannabis-infused wine."
Which are the best wine pairings with Thai food?
"As you know. Thai food is quite unique; complex and spicy which makes it a difficult one to properly pair with wine. However, my best recommendation would be Riesling or Champagne."
How do you think the wine scene will evolve in the coming years?
"Natural wine will be next big thing, as well as lesser-known wine regions with lower-priced wines."
Published 07-September-2020
Interview / Bangkok
Premium: Search 2000 wine lists around the world.