Syttende won Best German Wine List in Denmark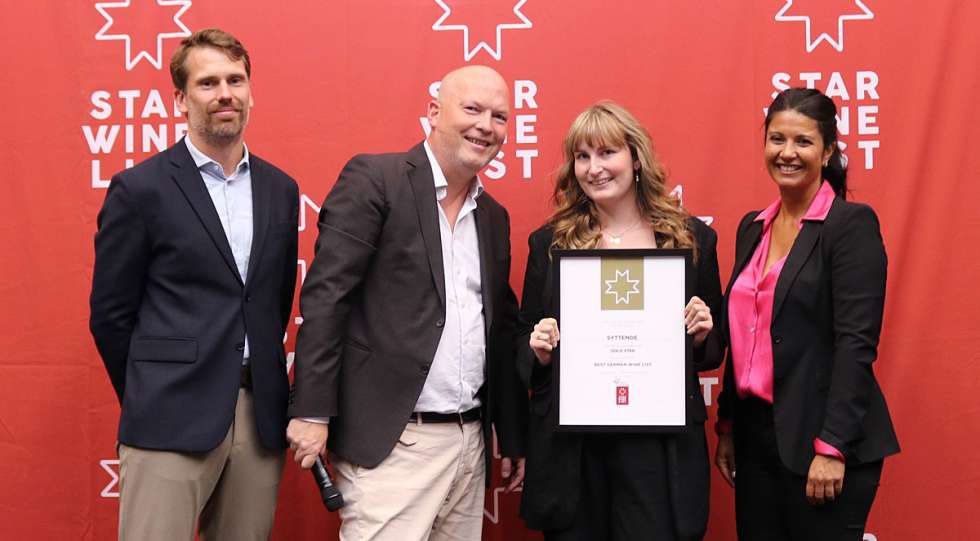 On August 29, Star Wine List celebrate the best wine lists in Denmark for the third time, during a live event in Copenhagen. Syttende in Sønderborg won the category Best German Wine List, presented by Wines of Germany.
"The German selection of Syttende goes beyond the obvious and shows the country's potential to make tremendous wines in all categories and price points. The list acts as the ambassador for German wines," says jury member Heidi Mäkinen MW.
Syttende's Nadja Bagger Nielsen had travelled from Sønderborg to Copenhagen to attend the award show.
"German wine used to be mostly about sweet wines, but the dry white and reds are also really good, with great fruit and flavour. It's really nice to work with this category of wines," she said after receiving the Gold Star in this category.
Star Wine List of the Year is our event to celebrate the great wine lists and the teams behind them. It is part of our international Star Wine List tour - and the winners in several categories will qualify for our international final in June 2023.
This was the third time Star Wine List of the Year Denmark was celebrated, but the first time with a category for Best German Wine List.
"This is an important step forward in recognising the great amount of work done by bars and restaurants throughout the country. In acknowledging the many passioned and talented restaurateurs and sommeliers who have spent their time and effort making great wine lists with good selections of German wine," says Mads Jordansen, director at Wines of Germany Denmark.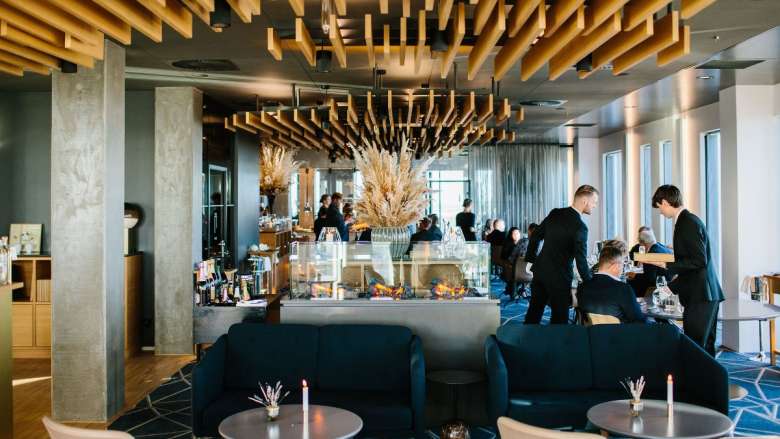 The silver medalists in the Best German Wine List category were:
Alchemist, Copenhagen
Geranium, Copenhagen
Lyst, Vejle
Møntergade, Copenhagen
Nr.30, Copenhagen

JURY
The jury comprises some of the best sommeliers in the world:
• Arvid Rosengren, Best Sommelier of the World 2016
• Heidi Mäkinen MW, Best Sommelier of Finland
• Pascaline Lepeltier, Best Sommelier of France

CATEGORIES AND CRITERIA
The jury members vote independently for the most exciting wine list representing the category. The jurys' votes are then added up to decide the finalists and the winners.
Read more about how we judge Star Wine List of the Year here.
Published 29-August-2022
News / Denmark
Premium: Search more than 2000 wine lists in 35+ countries. Download an unlimited number of wine lists.