Swedish wines hit the wine lists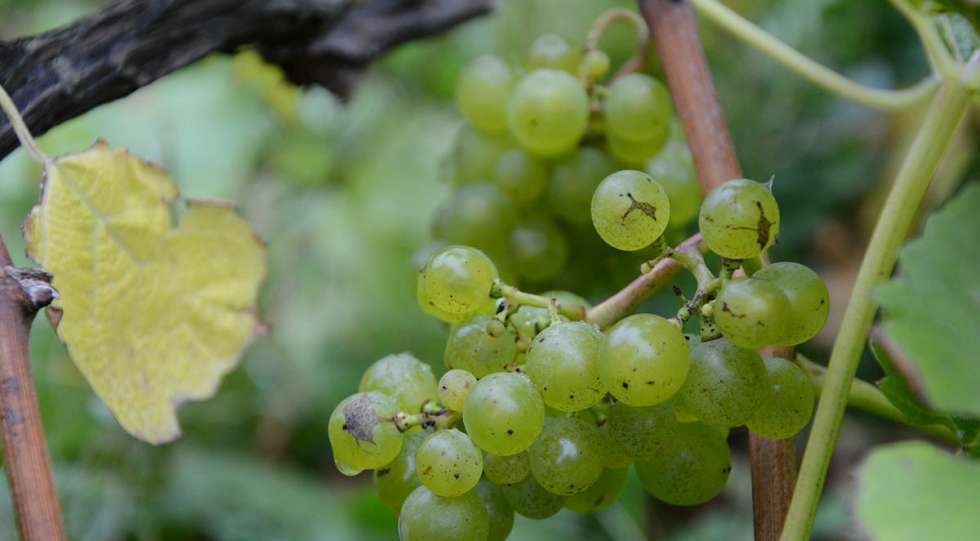 Swedish wine has gone from being a pure curiosity to starting to climb into top Swedish wine lists, not least in southern Sweden and Gothenburg.
"They are wines that are distinct, that have an address," says Victor Fuentes, who has a handful of Swedish wines at his restaurant Sinti in Gothenburg.
Since Sweden became an EU-approved wine country in 1999, things have been moving at high speed. Now, there are around 100 hectares of vineyards, and international medals are strengthening self-confidences enough to start sniffing on solera aging and maceration.
Initially, famous grape varieties were cultivated, but it became clear early on that here, cold-resistant grapes worked best. And, best of all, Solaris, a German crossing from 1975, flourishes here. It easily reaches a high alcohol content, 14 percent and more without chaptalization – no problem even with the short summers in Sweden.
"Solaris produces wines with aromas that are easy for people to recognize. Elderberry, gooseberries, and it also works well with oak," says Victor Fuentes.
At Sinti, food is served from all corners of the world. Vitello tonnato side by side with ceviche and Swedish mackerel. Everything works with solaris, according to Fuentes.
"It's probably the easiest wine to combine with food. For example, with ceviche, a medium dry works perfectly well. The acidity, sweetness, the floral and aromatic tones – perfect."
But the wine does not sell itself. There is a resistance to trying something unknown when the price tag is not low. It will never be cheap to grow wine at Swedish latitudes.
"There may also be a position of convenience from the trade," Victor Fuentes at Sinti points out.
"There are already so many good wines – Burgundy, Barolo, etc. – so many people lay their focus there. What is needed for a broader impact is not just that we list more at restaurants, the producers also need to learn the restaurateurs' language. Somebody is needed to link products with markets. But, of course, things are happening. If natural wines could succeed, Swedish wines can."
One of the pioneers within growing wine in Sweden is Murre Sofrakis. Since almost 20 years, he and his wife are Lena running the Vingården i Klagshamn Vineyard south of Malmö. They have 1.8 hectares, mostly Solaris. Here, Sweden has an excellent position to stand for something unique, Murre says. Just like Grüner Veltliner is associated with Austria and Riesling with Germany, Sweden can stand out with Solaris.
"Solaris is grown in probably 20-25 countries, so it is important that we develop quickly – that we take that grape now. It's a fantastic type with so many styles. Steel or oak. Residual sweetness, dry, sparkling. It's an enormous advantage – we can cater to all customers and you can have Solaris throughout the meal."
According to Murre, interest in Swedish wine has "exploded" during the last one to two years. But it is not the sommeliers who are first in line, as he thought.
"On the contrary, the public is more curious. They think it's fun and exciting, it's a big difference to earlier, when we were almost questioned. This year, we've been having twice as many visitor groups as last year."
Murre is more of a craftsman than a winemaker. With his experience, he can get the grapes to do their best, regardless of the weather's whims. Ego NV is a solera-stored Solaris; Phantasmagoria is a late harvest from the same variety, fermented on new French oak barrels and with around 50 grams of residual sweetness – a personality that has represented Sweden at La Cité du Vin in Bordeaux. Rosé, amongst other things, is made in two styles out of the few rondo plants. One is light and dancing, the other is held in American oak barrels.
"I saw that there was a demand for a dry rosé that works with food. Now, the barrique represents 60 percent of rosé sales," says Murre.
Recently, Klagshamns Rosé Barrique 2017 won gold at a wine fair in the Czech Republic. It is not the only Swedish wine that has been attracting international attention. Over the past three years, Swedish wine growers have received more than 20 medals. One of them is the Kullaberg vineyard with 9.5 hectares, which received bronze twice at the International Wine Challenge in London earlier this spring. Victor Dahl at the Kullaberg vineyard puts great value on the medals:
"To us, it means very much. It's a heavyweight competition with Masters of Wine on the jury. A medal shows that we are making wine of an international standard, that we are on the right track. It could also make consumers feel safer, if we could show that we have a quality wine."
Hans Håkansson promotes wines and other beverages from Sweden in the firm Svenska Hantverksdrycker and he agrees that the anxious attitude towards Swedish wines has to be conquered.
"There is a curiosity from the trade but the wines are made from grapes that not many sommeliers know, you have to be open to new tastes," he says.
Still, Håkansson says he sees a potential. Partly because it matches with the idea of locally produced and organic food – most Swedish vineyards are organic and copper is not allowed in Sweden – partly because the wines are crispy and go well with food.
If you want to find Swedish wines to try in restaurants and wine bars – try searching for Solaris in our wine search at the top of the page.
Published 21-June-2018
News / Sweden