Stockholm got its Bordeaux Commanderie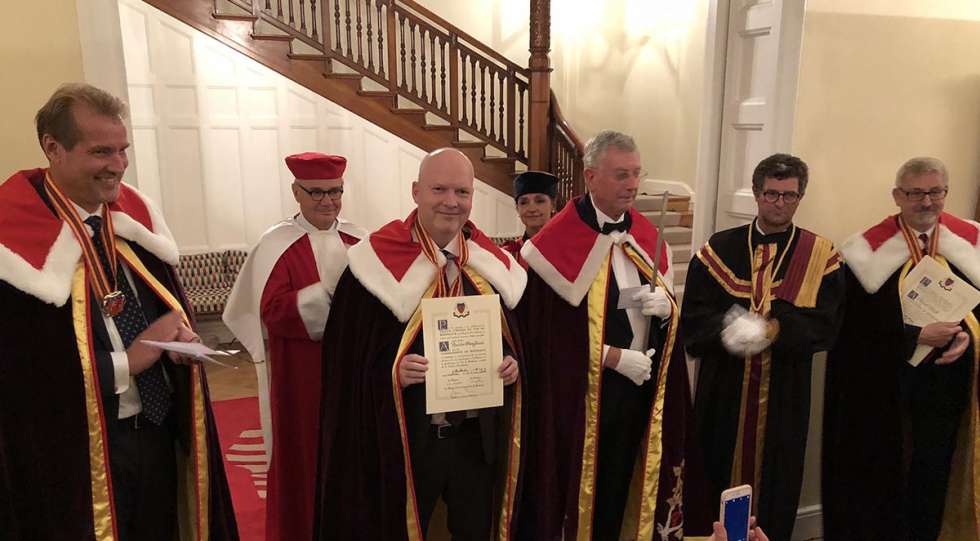 It took more than 30 years for Sweden to get its second Commanderie de Bordeaux after Malmö, but on 16 October, Stockholm had its day.
At a ceremony at the French ambassador's Residence, 15 new "Commanders of Bordeaux" were welcomed, including Star Wine List's founder Krister Bengtsson, Johan Magnusson of Magnusson Fine Wine and the CEO of Vinunic, Lotta Lidén. The purpose of the commanderie is to spread knowledge, history and cultural traditions about Bordeaux, but it is also a forum for tastings and exchange.
"As a former resident of Bordeaux it is of course an honour to be invited," said Krister Bengtsson.
It is the organisation Le Grand Conseil de Vin de Bordeaux which appoints new Commanderies and this was the 89th to be founded. Wine lover Jens Miöen and Business France representative Cecilia Ekfeldt form the direction in Stockholm. Among the more famous commanders and ambassadors there are some famous names, not least Arnold Schwarzenegger!
Published 17-October-2018
News / Sweden