Star Wine List of the Year - spreading happiness since 2018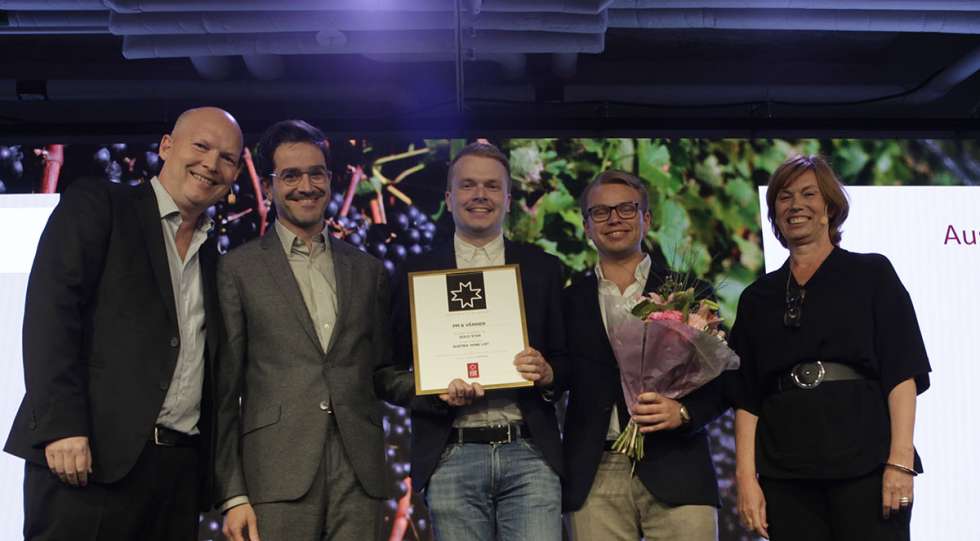 On Monday June 13, we wrapped up our second international tour of our wine list celebrations with a live event in London. It was our 23d event of this kind. Sommelier teams from seven countries joined the party. Star Wine List's founder Krister Bengtsson reflects on the past year, and the future.
Read about the winners and the event here
It struck me a few weeks ago as we were preparing for the Star Wine List of the Year Finland event, held with the Finnish Sommelier Association. For the jury call, top sommeliers Véronique Rivest and Pascaline Lepeltier had gotten up early, due to their North American time zones, to join the rest of us Europeans. Pascaline was very excited about a feature of a certain list and whatever tiredness she had from working long hours to open her new restaurant was gone.
I thought to myself, here are these incredible people getting up in the morning, discussing the ins and outs of wine lists in Finland. It is quite amazing. What have we done?
It all started four years ago, on May 6, 2018, when we held our first Star Wine List of the Year event in Sweden. We wanted to celebrate great wine lists and the teams behind them. And we felt that it complemented the guide. (Plus we wanted to throw a party and get people together).
The first event was held in Stockholm, together with the Best Sommelier of Sweden competition. Mischa Billing, Mark Andrew MW, Per Styregård, Erika Lindström and I were in the jury. The event and cooperation was a success and we have built on it ever since, in more and more countries.
Austrian Wine and partners
Star Wine List was not even a year old back in 2018 but the Austrian Wine Marketing board believed in us and joined as a sponsor, and our partnership continues to this day. Thank you Michael Zimmermann, Willi Klinger, Chris Yorke and your team for all your support.
The current 2021-2022 tour started last September with events in Finland and Denmark. The Danish celebration happened to coincide with the release of the Michelin Nordic guide the same day. But what are three Michelin stars when you can earn Gold Stars from your sommelier peers? We were a little pleased (ok, a lot) that Geranium's Søren Ledet mentioned the events in the correct order in his Instagram post afterwards (sorry, Michelin, we still love you!)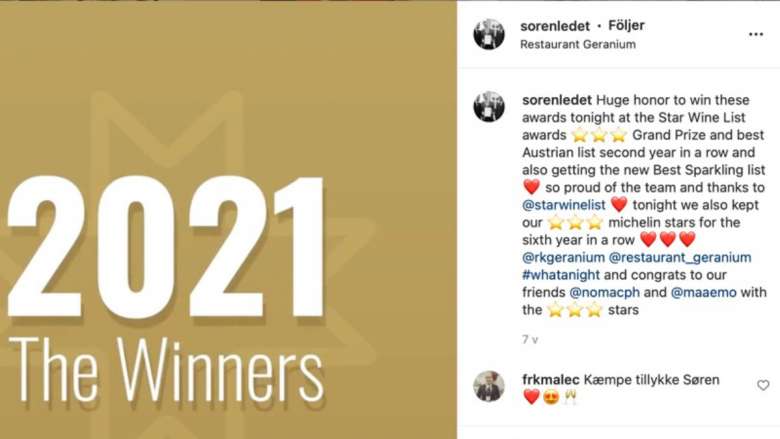 The parties continued with a great Norges Beste Vinkart 1920's style party in Oslo in November and for the first time we went to Australia, where we did a hybrid event with GT WINE magazine. Jury members Andrea Pritzker MW and Jacqueline Turner gathered with sommeliers in the room in the Sydney GT WINE offices while jury member Arvid Rosengren and I joined by zoom, as did many of the sommeliers in other states in Australia.
Then the corona monster showed its head in Europe again and things shut down. But by February things were opening up and we did our UK event with The Buyer at The Winemakers Club in London. The ambiance was electric with so many sommeliers showing up and celebrating the end of the pandemic, we ended with late night pizzas at Michael Sager's FARE. The Roaring 20's were about to begin.
The wishes we had for a happy decade after the pandemic were replaced by a wish for peace for our friends in Ukraine
Two days later Russia invaded Ukraine. So much senseless destruction and suffering have followed. The wishes we had for a happy decade after the pandemic were replaced by a wish for peace for our friends in Ukraine.
But life must go on, and we concluded the tour with events in Sweden, Austria and Finland (again!) in April and May. More than 300 people joined the event in Sweden, held as always together with the Swedish Sommelier Association. In Vienna we were kindly invited by Wine & Partners where we celebrated their 30 years and the return of VieVinum.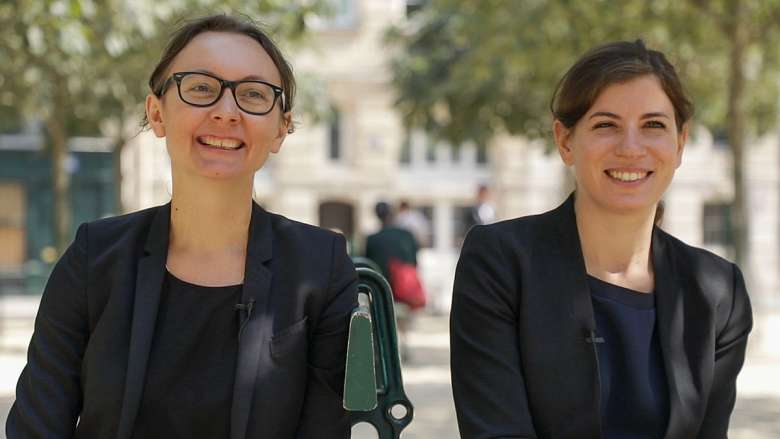 Jury of peers
Our international jury panel has grown over the year and we are extremely grateful to the incredible group of people: Pascaline Lepeltier, Paz Levinson, Véronique Rivest, Julie Dupoy, Rajat Parr, Marc Almert, Raimonds Tomsons, Salvatore Castano and Arvid Rosengren, as well as all the local wine professionals who join along the way. If Star Wine List of the Year has gained a lot of respect over these years, it is all because of you. Thank you!
As Katrina Laitinen who picked up the prize for Best Short List at Baskeri & Basso, said after the recent Helsinki event: "I am a big fan of Véronique Rivest and I'm so happy that she has read my list".
Going forward
Looking forward, there are many challenges for the hospitality industry. Staffing seeming to be the number one problem in all countries we cover.
One thing is certain: We are going back on the road to celebrate the great work of the hard working wine teams and the owners who support them. The first Star Wine List of the Year stop: Copenhagen, Denmark, on August 29. In October we go to South Africa, in partnership with the South African Sommelier Association, SASA.
We have received many messages from sommeliers about when we can bring the celebration to their countries
We have received many messages from sommeliers about when we can bring the celebration to their countries. Just like with the guide coverage of Star Wine List, currently in more than 30 countries, we hope to go everywhere! But it will have to be step by step. (If your company or organisation would like to partner for an event or join as a sponsor, feel free to reach out to me.)
The London event on Monday will be our 23d celebration of great wine lists and the teams behind them. Congratulations to all the sommeliers who put in the work for wine lovers everywhere - all finalists and winners over these years have done a tremendous job.
Thank you all participants, sponsors, partners and team members for all your work.
Cheers and peace!
Krister Bengtsson, founder and publisher
krister@starwinelist.com
PS
To browse the previous events of this tour, and the final, follow the links below.
Premium: Search more than 2000 wine lists in 35+ countries. Download an unlimited number of wine lists.