Meet Gareth Ferreira at CORE by Clare Smyth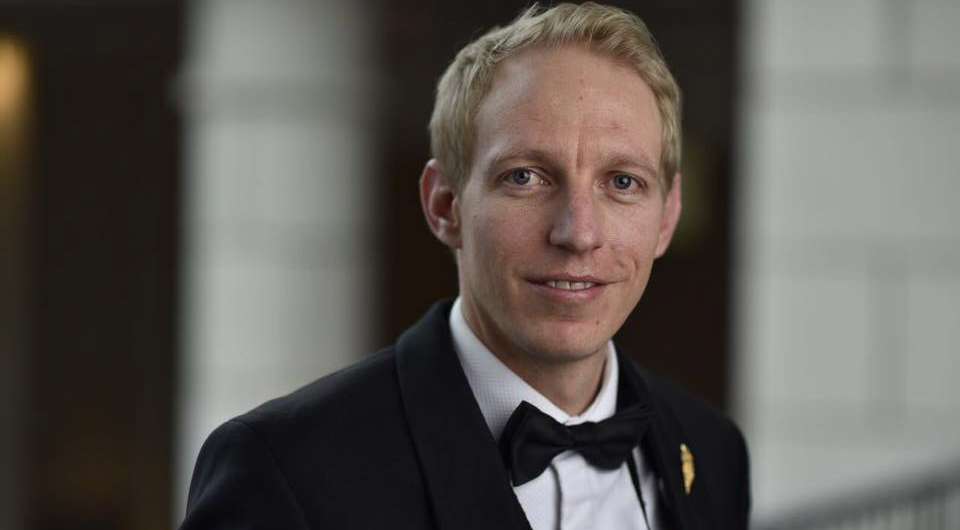 CORE by Clare Smyth opened its doors in August 2017 to instant acclaim, most recently winning two Michelin stars. Gareth Ferreira is in charge of the wine list and he kindly talked to us about his experience and approach.
Tell us a bit about your career so far - where you're from, how you got into wine and what you're currently doing?
Well I'm from South Africa, wine was never really something I grew up around and really I knew very little about it until I started working in restaurants and hotels at the age of 18 or 19. Through a few years of bartending and waitering I picked up a few things but wasn't until about 2009 when I really thought to make a career out of it, 10 years later I've worked in some incredible places from Luxury hotels like the Ritz-Carlton, Burj Al Arab and The Saxon in my home country to being part of the opening team at 67 Pall Mall working for my mentor Ronan Sayburn MS, and now at my new home for just over a year, CORE by Clare Smyth.
How would you describe the list at Core in a nutshell?
Its classic in its makeup, focusing strongly on classic grapes and regions with France being a strong point. I try keep a good selection of mature vintages but I think there is definitely something for every wine lover no matter what their taste is.
When you're writing a list from scratch where do you start? Did you have free rein at Core or was there a clear brief in place?
We had an opening budget of course but as far as the selection it was free rein. We spend years studying about producers and regions and tasting wine and I think chefs and restaurant owners need to trust that we will put that knowledge into practice when buying wine for the list and I'm very grateful that Chef Clare has given me that. It's difficult to put a list together to start, you know the style of cuisine but don't really know what your guests will want to drink until the doors open so in that case I have to take my hat off to a good friend of mine, Anja Breit, who was originally consulting on the project before I joined and had already put a very good selection together by the time I could start at CORE full time. From then on in the last year the list has evolved tremendously, it's been fun.
A lot of restaurants and bars claim to regularly change their list, whereas in reality this isn't always the case. Do you think it's important to do so? Is it difficult to maintain a list that frequently changes?
I think there needs to be some constants on a list, wines you use for pairing, wines by the glass and some fast-moving wines as it makes it easier to control stock and organise yourself, but as far as the bottle selection goes I think it is good to change fairly often, especially if you have a small to medium size list, it then gives the sommeliers and regular guests the chance to try new things and learn. The only reason I see a list not changing very often is if the sommelier doesn't have full control. If I pull up an old copy of a wine list from six months ago there are definitely a good amount of wines the same but it's interesting to see how much changes in that time.
Do you think it's important for the kitchen team to be familiar and knowledgeable about the list and wine in general, as the Sommelier team often are with the food?
I think chefs are naturally interested about wine, it's such a massive part of a restaurant and dining experience. I'm not sure they need to go too far but they need to understand the importance of wine in a restaurant at least, one day they might own their own restaurant and then they will need to know a great deal more. At CORE, Clare, Jonny our head chef and Antonio our Senior Sous chef all have huge experience in the industry and have been working in the world's best restaurants for a long time so thankfully they understand wine and what it's about.
Wine pairings are very common in fine dining restaurants and obviously have their place - do you personally like them and choose them when you dine out?
I put a lot of effort in sourcing and selecting wine for the pairings and I'm very proud of what we offer, but if I'm honest I don't like doing them when I go out. I like to be in control of what I'm drinking.
Biggest challenges (or advantages) of writing and maintaining a great list in London?
Challenges - to be unique in what you offer and pricing. Advantages - in London if you want something you can find it, and there is such amazing people in our industry here and so many tastings and chances to network.
How do you think London compares to other cities for drinking wine?
I firmly believe that London is one of the wine capitals of the world, it's so diverse from the Michelin star establishments to the many wine bars. As a wine lover you definitely won't be bored here
Three things that make a good wine list?
I'd like to say I can give you the main thing that makes a good wine list, and that's someone with passion, commitment, dedication, humility and knowledge. If you have someone like that I think you will have a good wine list.
Any pet hates about wine lists?
I think every place is different and I often say it's more difficult to have a small wine list that good than a big one because you need to take much more care in selecting the wines. I guess the biggest thing for me would be errors in the content.
Three favourite places to drink in London?
Noble Rot, 67 Pall Mall (on the rare occasion I get to go back). And HOME with friends.
By Ruth Spivey
Read more about CORE by Clare Smyth and browse the wine list here
Published 15-November-2018
Interview / London