Justin Leone opens "the craziest wine bar on the planet"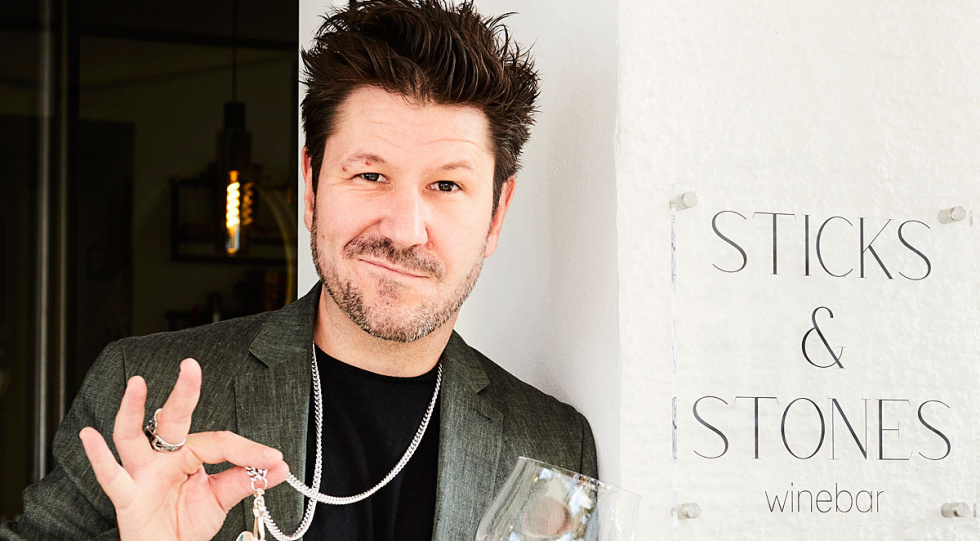 Canadian-born sommelier, musician and best-selling author Justin Leone moved to Germany and Munich in 2011. Apart from being Star Wine List's ambassador in the city, he also recently opened a new wine place here: Sticks & Stones - A Terroir Bar by Justin Leone.
"Sticks & Stones is all about two things: Rock N' Roll and Kick-Ass Wines...and by that I mean, it just happens to be the craziest wine bar on the planet. Thanks to ground-breaking Coravin Vinitas technology, (and a very deep cellar) I'm able to offer approximately 700 wines by the glass, from every possible format and vintage," says Justin.
"Here, the sky is literally the limit. There are also an additional 150 or so wines by the bottle only. Vinyl records mingle with empty 6-litre bottles of 1978 Heitz Cabernet Sauvignons, Old Bordeaux and Grand Cru Burgundy in a relaxed, living-room-esque loungy ambience where wine is the star, and adventure is the mission."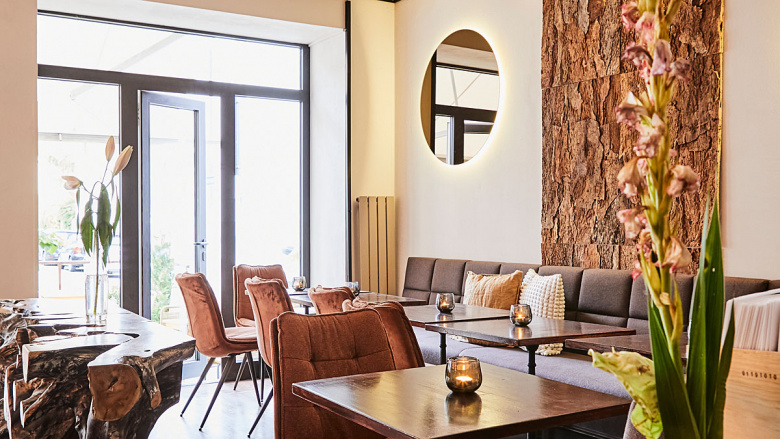 To accompany the wines, Sticks & Stones also offers a handful of high-end Gourmet Toasties, Lobster Bisque and a selection of sides.
"But the most authentic approach is to cover the table in the most delicious rillette, saucisson, sardines, hams, cheeses, breads, mustards, and other delicacies we have to offer. Come as you are, do what you like, and rock on out," says Justin.
When asked about the philosophy behind the wine list, Justin answers: "Well, the coolest thing about owning a bar? You only buy what you love!"
He adds that he may be accused of a few things, but trying to be "everybody's darling" has never been one of them, and that he believes that every wine list, much like a chef's signature menu, should have a clear, linear direction driving it to the end, and most importantly, tell a deeply personal story along the way.
"It's very easy, especially as a young sommelier with little experience, to blend in with the crowd, creating a somewhat cookie-cutter list riddled with over-hyped and under-quality 'hipster-obscurities' and highly allocated 'must-haves' just to keep up with the Joneses, so to speak. However when the work is put in – to travel, dine, exchange with somms from other places with entirely different markets, to read, read, and read some more – one eventually finds a unique story to tell; of where they've been, what they've seen, who they personally know and what they've grown to love."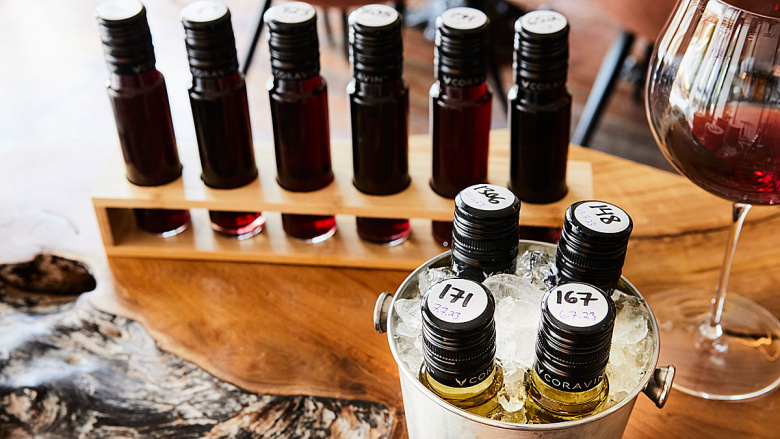 He says that Sticks & Stones is much like putting his career and travels onto paper. Everything he loves, where he has worked, and the winemakers he respects the most and has shared unforgettable experiences with.
"I have actually acquired the Star Wine List of the Year-winning California cellar from my former restaurant, two-star Tantris, plus I likely have the largest Australian cellar in Europe (I love Australia!). I wouldn't be Justin without a huge Burgundy section, of course, but Germany, Spain, Italy, and the entirety of France are well represented."
"I call it a Terroir Bar, because I only want to serve the best wines, in their best representations of each grape, grown on the world's greatest Terroirs for that grape, and that climate, and that winemaker. I also try, whenever possible, to offer the glasses from older vintages and larger formats, to offer my customers what I believe to be, not just an undrinkably-young glass of juice with a coveted label, but the best possible representation of what that wine is capable of."
What do you want the guests to experience when visiting Sticks & Stones?
"Wonder, exploration, discovery, and fun. Lots of that. Even though the wine list is awesome, I'm perhaps even more proud when my customers regularly compliment us on the playlist. In Germany, especially Munich, that might be the biggest win on the board."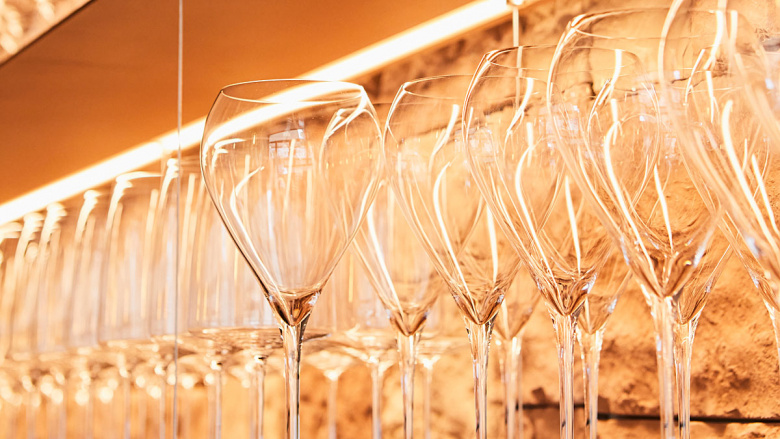 When it comes to other beverages on the list, Sticks & Stones has intentionally left spirits out of the program, because Justin thinks there are enough cocktail bars around who do fantastic jobs with that, and he'd prefer to focus on what he and his team do best.
"Beer, however, is something I find integral to the wine experience. Anyone who's worked a harvest anywhere knows very well, that no wine would be produced in the event of a global beer shortage, haha. Nothing beats a crisp, ice-cold lager after picking or rolling barrels around all day, and every somm understands the impossible deliciousness of that first sip of beer after a long service shift."
"In Munich, the Helles is king and, I might add, one of the greatest styles in the world, however, it was always lacking an element of refreshment for me. And since I couldn't find the perfect 'wine drinker's beer' anywhere, with refreshing yet restrained hops, light alcohol (3.3% or less) and in my favorite format – the can! – I had to create one myself. So, we have only one beer at Sticks & Stones, but it also happens to be the perfect wine drinker's beer, called 'HoHo, the Super-Fresh' which I co-created and is brewed in Berlin. Very proud of that!"
Anything you want to add?
Due to the Vinitas system, I can pour literally everything by the glass, and this has completely changed my purchasing ethos; I can now scour auctions for perfectly aged bottles in small quantities which would otherwise make no sense for typical bottle service, and for large formats which I can break down into 0,1-litre portions, thus one single awesome Jeroboam can remain on the list for weeks if not months, and blow 30 people's minds rather than just one table or party."
"I guess this has made me a bit more of a treasure hunter than I've ever been able to be before, but also adds quite a bit of administrative work on the back end, between cellar management and bookkeeping. So organization is key, but the reward is the clear sense of joy and amazement on my guests' faces having tasted, say, their first 50-year-old wine out of a 6-litre bottle."
Premium: Search more than 2000 wine lists in 35+ countries. Download an unlimited number of wine lists.