15 top wine restaurants in Munich 2023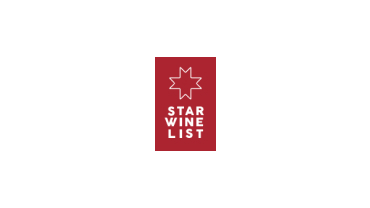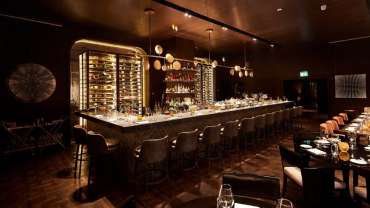 Justin Leone, Canadian rockstar sommelier and also our ambassador in Munich, has selected his favorite wine restaurants for you to enjoy.
Phone: 089 85633600

Address: Georgenstraße 37, München

Authentic tapas are not easily found in Munich, but Amistad has quickly become a go-to for such a hankering. A spatious terrace surrounds the sexy interior bar which remains open-air in summer, providing the perfect backdrop to flurries of delicious small-plates, clinking glasses and of course, people watching. Spanish & Portuguese focused with no lack of international flare, the wine list keeps going from strength to strength at this burgeoning uptown hot spot. Affordable pricing and an intriguing mix of classics and unknowns make this a wine-drinker's treasure hunt with every visit.

Phone: +49 89 164238

Address: Schulstraße 9, München

Broeding is a Munich classic, and if you want an Austrian experience in Munich, this is where you go. This place is all about elevated Austrian cuisine, along with an only Austrian wine list with amazing depth. Everything from fish to meat is super high quality: you can get just a schnitzel if you want, but it's going to be one of the best you've had all your life. The room itself has kind of a living room feel to it, a bit quirky, colourful, and always packed.

Phone: +49 89 358991814

Address: Am Olympiapark 1, München

This is a fantastic two Michelin star restaurant with progressive and elegant cuisine, still rooted in a French-Bavarian concept. The room is quite unique and elegantly appointed: It's situated in the BMW World and all glass, looking down on the BMW showroom. Like a super trendy Tribeca loft, groovy with a modern design.

Phone: +49 89 24231690

Address: Frauenplatz 12, München

Guido himself is one of the true characters of Munich and this place, right in the shadow of the big church downtown, is where people go for a bowl of truffle pasta or some foie gras. The food is really delicious, made from the best produce.

Phone: +49 89 215367777

Address: Maximiliansplatz 9, München

Arguably the best steakhouse in Munich. The first one opened in Prague, and this one in Munich opened quite recently. The venue itself has a modern 5th Avenue-vibe to it; dark with marble, gold and glass.

Phone: +49 89 7411440

Address: Heiglhofstraße 18, München

A very unlikely candidate for this list: a small and simple family-owned hotel. But, the son Andi Neumayr in the kitchen is a huge wine freak and spends his entire days looking on websites for interesting things to buy. The food is comforting Bavarian-style dishes with a lot of handmade ingredients – if you get venison, he probably shot it himself. It's on the south side of the city, not central. But it's a destination!

Phone: +49 1520 6070079

Address: Karlsplatz 5, München

"Champagne & Schmarrn" is the USP here – "Schmarrn" being a very Bavarian take on dessert (think American Funnel Cake, or pancake-like scrambled dough) however here, savory Schmarrn is the highlight. From beef cheeks to lobster, variations on the Munich pan-fried classic are paired with one of the city's most extensive Champagne lists, including dozens of Cremant, Sekt, and international sparkling as well. Always fun, lively, and un predictible; whether sitting around the huge central bar or tucked away in a private booth complete with LED screen to pitch your next big proposal over a few bo...

Phone: +49 89 26018637

Address: Hackenstraße 6-8, München

Landersdorfer & Innerhofer is based in the Old Town, not far from Grapes Wine Bar, and it's a quite unsuspecting restaurant; you'd walk by and not expect much of it when you see it from the outside – but it's such a great place! They don't have à la carte menu but serve a surprise menu. They basically just go to the market and buy things in the morning and then create the dishes. The food is fresh, modern, regional and very wine-friendly. Bistro fine dining in a very relaxed environment.

Phone: +49 89 710407373

Address: Maffeistraße 3A, München

There are two parts to Les Deux: the casual bistro on the ground floor and the Michelin star restaurant on the first floor. In the Michelin restaurant, they serve a German-influenced French cuisine. The dishes are very precise, clean, bright with a high level of execution. On the ground floor, they serve classic bistro dishes, on an elevated level. The owner and sommelier, Fabrice Kieffer, is Germany's best maître by far, and a lovely conversator. The wine list is the same for both venues.

Phone: +49 89 122239470

Address: Tal 31, München

A steakhouse with more of a brasserie feel, like you would find in London or the US, with wooden interiors and a relaxed country feeling. Along with The George Steakhouse definitely one of the best steakhouses in Munich – and probably all of Germany.

Phone: +49 89 54849556

Address: Herzogstraße 29, München

This is a cool place, and probably one of the most casual on the Munich guide. This is actually a pizza place with a really amazing wine list. The guy behind this concept has worked in several Michelin restaurants but had enough of that and wanted to do something more casual. Here they serve Napolitan pizzas (the Hell Boy is one of the greatest pizza's ever created!) and kickass wine. There are two other Nine O Five's in Germany – one in Düsseldorf and one in Augsburg – and they're all super casual and super fun, always full and always lovely. There are a lot of industry people hanging out he...

Phone: +49 8022 6690

Address: Überfahrtstraße 10, Rottach-Egern

Hotel Überfahrt is located a bit outside of the city, though it still belongs to Munich. The hotel and its restaurant are right on the gorgeous Tegernsee lake. Just an awesome luxury hotel, with one of the best locations on the lake. The three Michelin star restaurant serves one of the best cuisines in all of Germany; elevated, thoughtful and awesome.

Phone: +49 89 3619590

Address: Johann-Fichte-Straße 7, München

Restaurant Tantris is my Alma Mater and the reason I came to Germany. Tantris is basically the Bocuse of Germany, one of the most prestigious restaurants in the country. It has a crazy interior with a timeless 70s' flare, designed by a Swiss cathedral architect.

Phone: +49 89 48950356

Address: Steinstraße 42, München

In a veritable ocean of Munich Italian restaurants, Vinaiolo manages to remain a cut above with its picture-perfect take of Abruzzese-twinged plates and unquestionably warm, cozy, romantic ambience; something between chic regional fine-dining and an evening at Nona's country cottage. The wine list, of course, is Italian – but covers all regions effortlessly and comprehensively, with fantastic deals to be had and vintage depth to be found. Simply a delight for all the senses, and a must-do while in Munich.

Phone: +49 8121 43091

Address: Münchener Straße 88, Forstinning

Austrian Wine List of the Year Germany, presented by Austrian wine 2021

Zum Vass is actually a taxi ride outside of Munich, but it's definitely worth the trip and worth mentioning. It's a very family-oriented place in a beautiful little country house, serving Bavarian comfort food like schnitzel, spätsle and venison done super well. A great place for a weekend lunch or brunch, and half of the place is usually people from the industry.