Sommelier Jan Konetzki on glassware, decanting and sommelier flair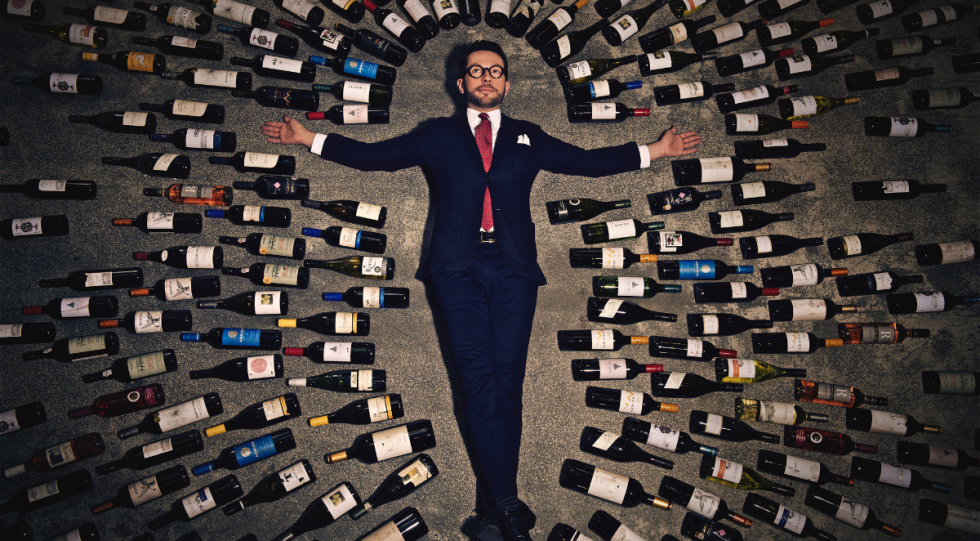 German-born Jan Konetzki, one of Europe's top sommeliers, is a judge for both the 2023 Star Wine List of the Year UK with The Buyer with The Buyer, and the 2023 Star Wine List of the Year Germany. Ahead of the awards, he gave us insights into his career as a sommelier, as well as thoughts on decanting, glassware, and the art of sommelier showmanship.
The deadline for the UK awards is 22 January and for the German awards 26 February. Want to know more? You'll find information about the awards, and details on how to enter, here.
Thanks to Germany's strict career testing regime, the world may have lost a great fashion designer. But it gained a great sommelier.
Jan Konetzki grew up being intensely interested in how clothes are structured. "When I was a teenager, I did courses and was running little workshops for other pupils in my school, on how to make fashion from alternative materials like recycled plastics," Jan says.
After he left school, he lined up an apprenticeship with a tailor, only to fail the physical qualifying test―he turned out to be mildly colour blind. That could have resulted in a disaster like a brown collar being sewn on a jacket, when the client wanted a green one. So that was the end of that.
It was bad luck for the fashion world, but good luck for wine.
The road to wine
Jan's family were bakers―a craft he never wanted to learn himself. But he loved cooking, so tried "a stretch as a chef" until the Head Chef told him his heart clearly wasn't into it. Finally, running out of options, he went home to work in the family bakery. One year later, "I hated everybody, including my family".
Today, he says he's amazed when he visits family wineries and watches them all working together in perfect harmony. He adds that he's realised his family probably didn't love working with him either. "I was a very rebellious, very gay teenager who didn't have a lot of time for anybody else's opinion anyway."
At home in the USA
As soon as he could, Jan took off to the US. Jan says he always had "a teenage crush on the US, because of TV". At 20, he found himself in a bakery in New Jersey. "The head baker was a big Bavarian gay man who looked a little bit like a version of Mr T. He loved his gold, so he had all the gold in the world and all the rings."
There was also a pretzel bakery next door, where the head baker was a "weekend drag queen who would come with lipstick to work." Jan loved it, feeling like he'd found a family.
But then came September 11, and he had to return to Europe. He headed for Greece, where he says he worked as a "flyer boy", dressing up as a Greek god in swimmers and gold paint, handing out brochures for parties.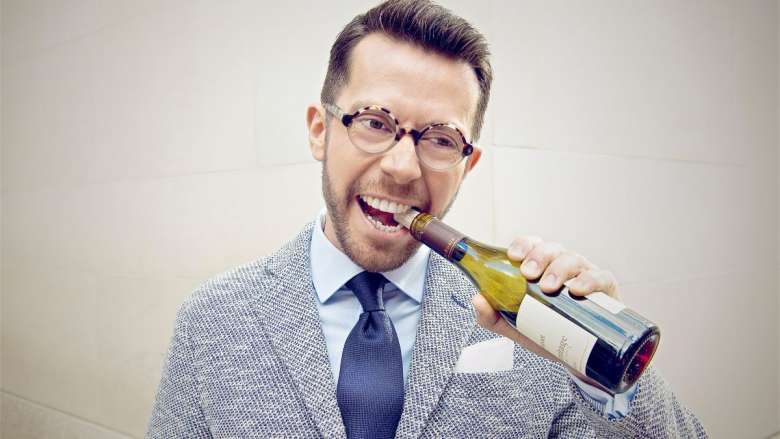 "A friend of mine had taken over a very classic cocktail bar, and he was looking for staff," says Jan, who went back to Hamburg and started as a waiter. "Two years later, I was not only the bartender, but also the manager of the place. I enjoyed the work with flavours and mixology and cocktails."
Jan signed up for a hospitality apprenticeship, and landed at the Hotel Louis C. Jacob in Hamburg. While there, he worked with legendary German sommelier Hendrik Thoma, and fell in love with both the accumulation of wine knowledge, and the showmanship that goes along with being a sommelier. "You read the guests. You take the wine order and complement the choice of the host, and make them look good."
The only downside, he adds, was that the price of working in top establishments was having to tone down his style―the red hair topped with green devil's horns had to go.
After he finished the apprenticeship, Jan got a job at Gordon Ramsey's in Chelsea, London.
The London wine scene
"There are two different Londons," he says. "There's London for everybody who speaks English, and there's London for foreign people." Being one of the foreign people, Jan found himself part of a group of ex-pats working in hospitality. "It was a fantastic community―we were German, Spanish, French, Italian, South Africa, from Hong Kong. We had an Australian or two. It was like living on a cruise ship."
There was another divide as well. In Germany, hospitality is formal, and colleagues address each other with titles and surnames. "In the UK, you call the General Manager 'Mike'."
London's wine scene is one of the most dynamic in the world, with major tastings every day, and a wide network of top professionals to tap into. Jan took to it all, and not only became Head Sommelier at Gordon Ramsey, but became UK Sommelier of the Year four times, the director of wine at the Four Seasons, and an ambassador for Château Latour and Artemis Domaines. He has also developed his own philosophies around wine.
"Wine is a mystery," he says, with every sommelier having their own theory of why the wine has to be crafted this particular way, or go into that particular glass, at which temperature. "In the beginning I had a lot of fights because people told me different things. Now I encourage people to play with wine."
Decanting is an example where everybody has a fixed opinion, he says, except one person's fixed opinion will be completely different from someone else's. In the end, whether you embrace one dogma or another comes down to your own palate.
"You feel a red wine needs decanting? Why don't you decant half the bottle and not the other? Come back after 20 minutes and taste them out of the same glass. If you like that experience, try different glasses."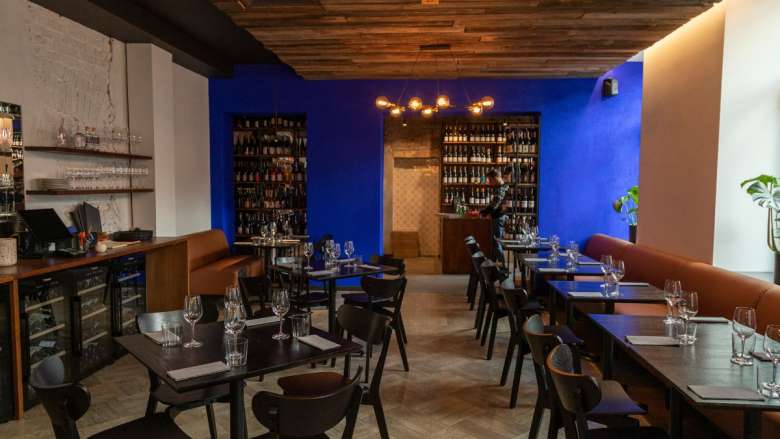 A new approach to glassware.
Jan says that while he loves the more elegant glasses that have appeared in the past 20 years, he believes glassware is changing again, and that the age of pouring wine into a glass designed specifically for that variety may be over.
"I'm excited to maybe serve wine out of a ceramic bowl. I've been doing experiments where I drink wine out of the glasses that were used in the same decade the wine was made," he says, adding that the wines can show surprisingly well. Where they might show excess oak in a modern glass, they will be smooth and integrated in a glass made in their own time.
Jan's also judging the 2023 Star Wine List of the Year for both Germany and the UK. And if that wasn't enough, he's also turning his attention back to fashion. It's time, he feels, for another change of style.
"I'm concerned that I don't look too patriarchal, being a man in his forties." He considers what his new style might be. "Maybe a bit more outgoing, a bit more flamboyant?" After considering it, he laughs and says he'll go shopping.
But while he has a lot of flair, he doesn't have a lot of time―the price of being a great sommelier.
Premium: Search more than 2000 wine lists in 35+ countries. Download an unlimited number of wine lists.