Star Wine List of the Year Germany—save the date and enter now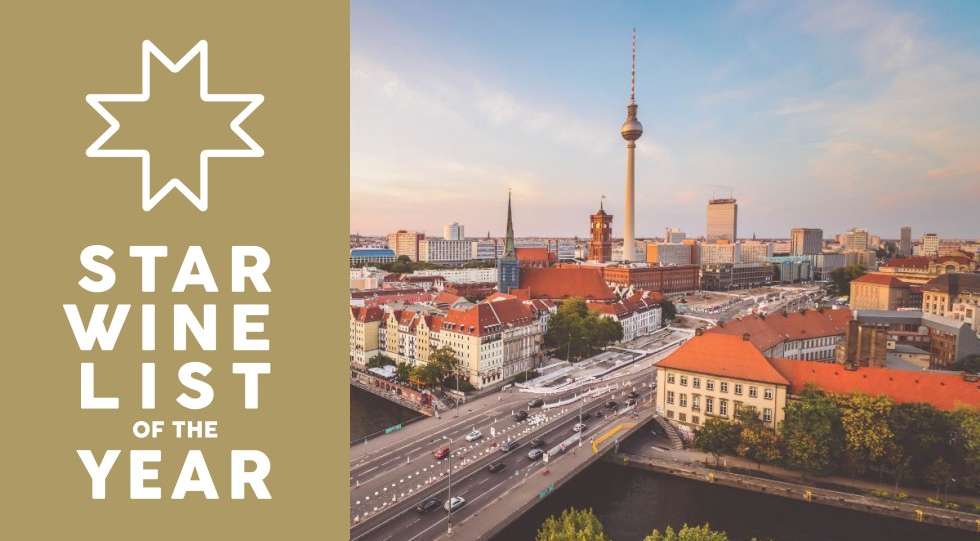 On 17 April 2023, Star Wine List will celebrate the best wine lists in Germany, for the second time. The celebration is a part of our international tour and the winners in the international categories in Germany will move on to compete against the winners from many other countries in the international final in June 2023.
In April, Star Wine List once again returns to Germany to celebrate the best wine lists, and the teams behind them, in the country. The first Star Wine List celebration in Germany took place in 2021.
The event will be judged by a line-up of exceptional judges: Emmanuel (Manu) Rosier, Jan Konetzki, Heidi Mäkinen MW, and Julie Dupouy-Young.
To enter, fill out this form. Participation is free of charge.

Categories and criteria
Star Wine List judges the wine lists in several categories such as the Best Sparkling Wine List and Best By the Glass List. These categories are the same across all of the awards. In addition, local categories may be added. We have commercial partners for certain categories, such as the Best Austrian Wine List, presented by Austrian Wine. The commercial partners are, however, never involved in the selections of finalists or winners—that's completely up to our independent jury panel.
The criteria for the jury are straightforward but not so simple: Vote for the most exciting wine list representing the category.
The winners in the international categories will qualify for our International Final in June, where they will face off with the category winners from other countries and continents, such as South Africa, Australia, UK and Sweden.
For each category, a number of wine lists are selected as finalists and they will be announced at the end of March. At the awards ceremony on 17 April 2023, the winners will be presented with Gold Star certificates and other prizes.
More categories, jurors and other news will be presented in this post. Be sure to sign up to our newsletter below to be the first to know any news.
Read about the terms and how Star Wine List judges the wine lists here.
Commercial partners
For commercial opportunities, please contact Star Wine List at sales@starwinelist.com
Published 17-January-2023
Event / Germany
Premium: Search more than 2000 wine lists in 35+ countries. Download an unlimited number of wine lists.

<p>The Austrian Wine Marketing Board is based in Vienna, and is a national service body for the Austrian wine industry. The aim is to strategically support, coordinate and maintain quality and sales.</p>

<p>English sparkling producer Nyetimber is the leading producer of sparkling wine in the country.</p>

<p>The Conseil Interprofessionnel du Vin de Bordeaux (CIVB or Bordeaux Wine Council) was founded in 1948, and represents the three families of the Bordeaux wine industry: winegrowers, wine merchants and brokers.</p>