"How to build a great wine list" – here's what the top sommeliers say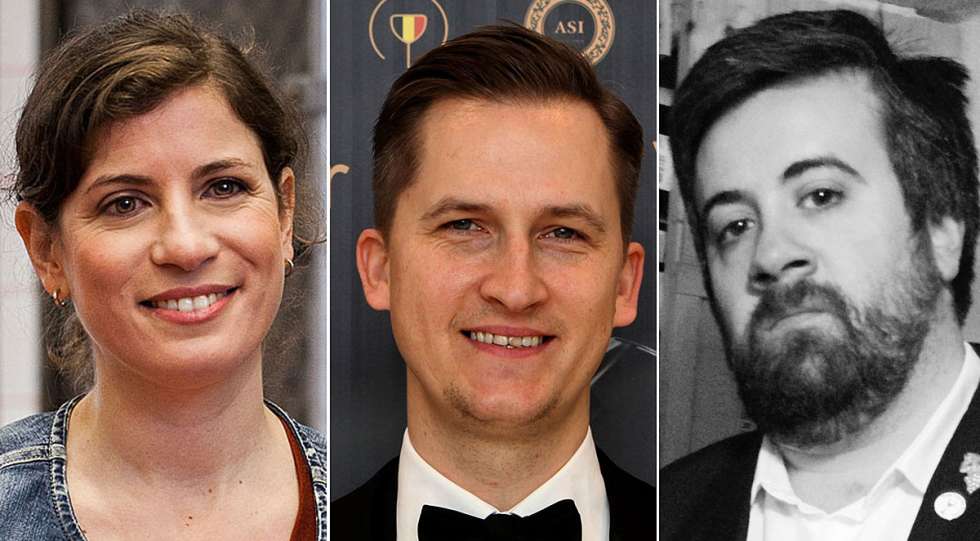 What defines a great wine list, and how do you succeed in building one? We asked international top sommeliers Paz Levinson, Raimonds Tomsons and Francesco Marzola for their best advice and practical tips!
When Nordic Star Wine List of the Year 2019 was held in Stockholm in September, during the Nordic Sommelier Championship, Star Wine List also arranged a panel discussion live on stage.
The conversation was led by Swedish wine writer and Star Wine List editor Andreas Grube, and these three top sommeliers participated and shared their thoughts and advice on the subject:
Paz Levinson: (Chef Sommelière Exécutive at Group Pic, Best Sommelier of Argentina 2010 and 2014, Best Sommelier of Americas 2015)
Raimonds Tomsons: (Head Sommelier at restaurant Vincents in Riga, Best Sommelier in Europe 2017 and 3rd Best Sommelier of the World 2019)
Francesco Marzola: (Head Sommelier at Park Hotel Vossevangen and Nordic Sommelier Champion 2018)
• First of all, what is the definition of a great wine list?
Paz Levinson (PL): "A great wine list for me is the meeting of the owners and the sommelier, and it's a list that is built with a lot of passion and patience because it takes time building a great wine list. It's a collection of wines, but for a reason, with a determined place. It's not about if it's long or short, it's all about the people behind it and what they want to present and share with the clients."


Francesco Marzola (FM): "A great wine list has to have passion and focus, and give something that shows why a person built that. Sometimes you see quite schizophrenic wine lists that go from one end to another, and that, for me, makes it a bit unbalanced."


Raimonds Tomsons (RT): "A great wine list has to support the philosophy of the venue, whether a casual wine bar or a fine dining restaurant. The chef and the sommelier should be a team, and the client should be able to feel that. Also, for me, the by-the-glass program is very important, and today we have a lot of tools for that."


"Of course, a wine list should also have reasonable margins. Today you have to be very honest since people easily can find out the average price for a wine. If you're greedy and put on too much, the client will know that."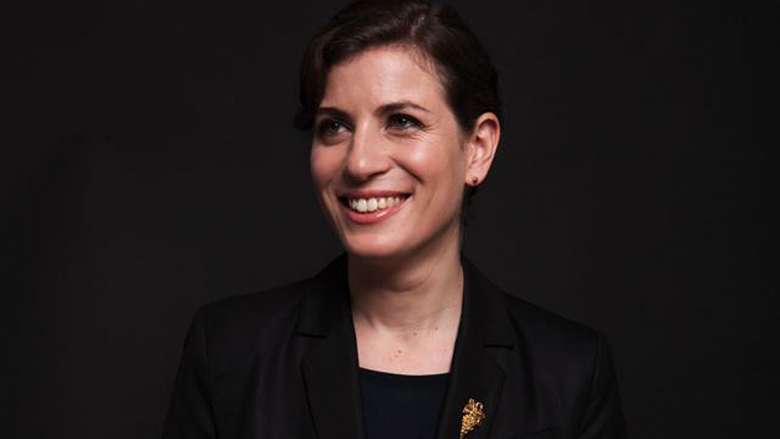 • When building a great wine list, where do you actually start?
FM: "Again, you have to find a focus, an idea of what you want to show with the list. From that, I start to tick boxes for different categories, not necessary price-wise but drinkability-wise – from short consumption to middle and long consumption wines."


PL: "You have to limit your passion and decide what you want to focus on from the start. It's important with a sommelier that communicates something, share a vision. But I also think balance is a keyword. You can say 'I need 300 labels, a little bit of this and a little bit of this', and then you build from that. And, of course, adjust along the way."


• Should you care about what the guests think when you create the wine list, or should you go your own way?
RM: "It depends on the market because at the end of the day you have to earn money and pay your bills. If you're based in London, one of the biggest markets in the world, you will be fully booked whatever you do, but I come from a very small and dynamic market, and I have 36 people in my team and need to pay them a salary. It's a fine balance."


PL: "It depends on what kind of venue you have. You have to have a broad spectrum if you're dealing with lots of different clients. But if it's a small or medium-sized bar and wine list, why not have all the wines that you love? You probably will sell it well, because people want to hear your story and share your vision. With larger lists though, with more than 2,000 labels, you have to care what people think."


The list needs to be connected to the place
• To what extent should the wine list reflect the person creating it?

FM: "If you are the owner of the place, it's quite natural that the list reflects you and is connected to you. And sure, if you come in and take over someone else's wine list, it's ok to put your print on it, but it's also always important to be able to give it forward to someone else after you."


RT: "If you have a wine list that is built from the venue and the menu, even though the sommelier goes somewhere else, you'll still have the philosophy to rely on. The list needs to be connected with the place. And you can always change the labels within the concept, as long as the idea stays."


• How do you maintain and keep your wine list up to date?

PL: "That's an everyday job; every day, you have to think about what you have in your cellar. There are wines that have to move on, that you have to push to sell and others you need to preserve, for instance. It's a very delicate and important everyday job. A good team of sommeliers makes this easier because the sommeliers are usually down in the cellar every day."


FM: "At Park Hotel Vossevangen we have close to 40,000 bottles, so you have to create a rotation system and follow that system all the time. And if you have small movement on a particular wine, change the glass list and offer it by the glass."


"The thing is you both have to buy from old producers that you've worked with for a long time, but also think outside the box and go and look for up and coming regions and producers, building new relationships and keep up to date what's happening in the wine world."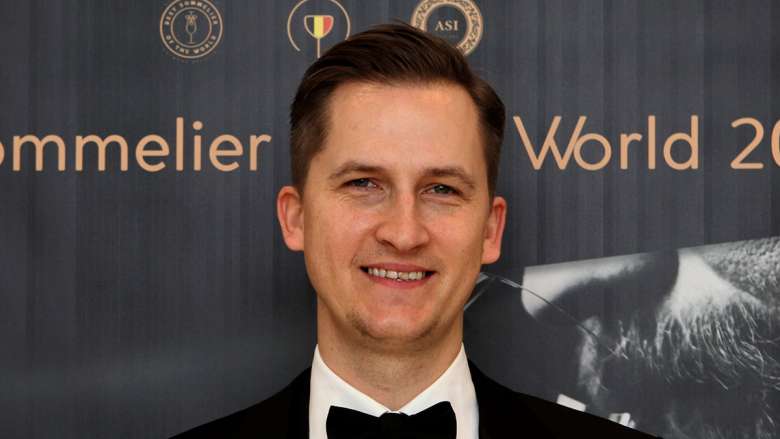 • What's your thought on pricing?

RT: "It, of course, depends on where you purchase your wines. Either you can adapt your margins depending on year by year purchase, or try to even out the prices, which of course is more positive for your clients. And if you have a lot of wine geeks and professionals coming in, that might be more interesting. But that also depends on how deep your pockets are."


PL: "In Paris, it's harder to not have a lower price than in the rest of France. Also, pricing depends on the quantity of the allocation, and if it's a wine bar or a place where the cost is that you have to take the wine to the table."


• Is it hard to get the allocations you want in your markets?
FM: "Yes, it's hard to get the amount that you want in my market. And that's an issue, especially if you have a large wine list as we do at Park Hotel Vossevangen. A lot of competitors fighting for the allocations, and it's getting harder and harder since new places are popping up everywhere nowadays."


PL: "It's the same for me in France, it's very hard to get the wines you like, and the quantities you want. The market is quite tough, even for restaurants with long term relationships. Even though we have the producers very close in France, it's still tough. Burgundy is probably the hardest, as well as small Italian producers from like Barolo and Barbaresco. It is key to travel a lot because if the producer sees you regularly, that will show when it comes to allocations. Trips and visits are important."


RT: "I've always been saying that you have to build trustful relations with your distributors first of all. Because by the end of the day, if you have a strong relationship you might be the first restaurant that gets those six or twelve bottles of a, let's say Viña Tondonia Rosé, which is a real example for me. If you import yourself, it's the long term relations with the producers that count."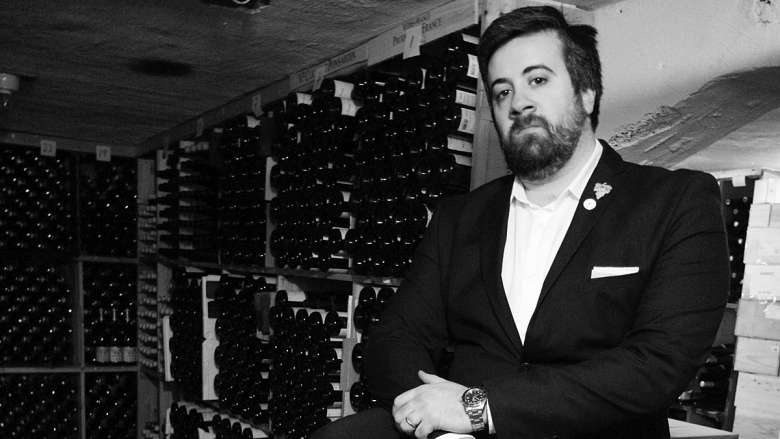 • If you're gonna give just one advice to a young aspiring sommelier with the ambition to build a great wine list – what would it be?

FM: "Don't try to build a crowd-pleaser, build the list that you want. Of course, you need to listen to your customers to some extent, but bring your print to the list. Put on the wine list what you would like to drink yourself. I never buy a wine I wouldn't drink myself."


PL: "Don't make half of your list only orange wine, because, for me, balance is key. A wine list shouldn't be guided by fashion or instagram, because there's going to be changes. Also, trust your palate, taste a lot and be open-minded."


RT: "Don't forget about the practical side; the wine list should be beautiful because the first thing we see is the actual list when you get it in your hand. Design is really important: what kind of paper, the texture of the paper, the font you use. Another advice is trying to be a bit different when it comes to how the wine list is built. Maybe build it from styles, grapes, etcetera, instead of geography."


Premium: Search more than 1900 wine lists in 35+ countries