Henrik Dahl Jahnsen: "I have great hopes for the future of Trondheim"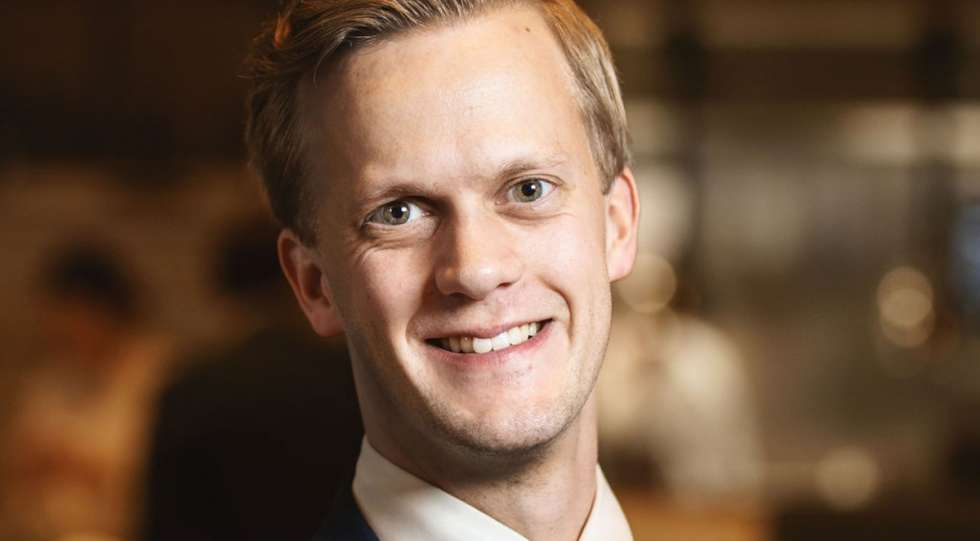 A growing wine scene, a sense of community, and a focus on quality and passion – for the Trondheim wine and restaurant scene, the sky is the limit, says Star Wine List's ambassador Henrik Dahl Jahnsen, Head Sommelier at Britannia Hotel in Trondheim.
"With a solid home market and a steady increase in regulars, all the quality-driven establishments are thriving together and we have a great sense of community between us," Henrik says.
Henrik Dahl Jahnsen is a well-merited sommelier with tons of experience, both from restaurant floors and competition stages; he's won the Norwegian Sommelier Championships four times, and he has been a semi-finalist in both ASI Best Sommelier of the World and the Nordic Sommelier Championships, just to mention a few.
How and when did you get into the wine business?
"I guess it was kind of a coincidence, as I always planned to work in the kitchen. Whilst attending cooking school I started working at Bølgen & Moi in Kristiansand on my spare time, basically in any position they needed – and I absolutely loved it there. When I was around 15 or 16 years old I worked as a runner for the summer season and got pulled over by a table that had gotten the wrong bottle of wine. Obviously I wasn't old enough to serve alcohol, so I just brought back the bottle and my colleagues fixed it."
"Later that day I just couldn't stop thinking about it as the bottles to me appeared quite identical. One was a Chablis and the other a Petit Chablis, from the same vintage and producer and priced more or less the same. Luckily I got to taste them, and when I found that there actually was a difference I was hooked. I started reading and tasting more and more wine as I progressed with my apprenticeship as a chef and worked on the floor when needed. I even got to do the WSET Advanced whilst still being a chef apprentice (and passed with merit)!"
Tell us about Britannia Hotel, where you work now
"After re-opening in April 2019, after a three-year renovation, the Britannia truly is a destination of its own. With several food and beverage concepts, a high-end spa and a fitness department, the Britannia attracts guests from both the national and international market. Quality drives us in every aspect and we really believe that we can help the region grow as an international destination for gourmet travellers, even of the most discerning kind."
"By being the second hotel in Norway to be accepted into the family of The Leading Hotels of the World, we are part of a dedicated and exclusive group of Nordic hotels. And, did you know the Britannia is actually the world's most northern Grande Dame hotel?"
We all want to make Trondheim a destination and work towards the same goal
Describe Trondheim as a wine and restaurant city?
"A lot has happened over the past few years, and judging by how quickly things develop, I have great hopes for the future of Trondheim. With a solid home market and a steady increase in regulars, all the quality-driven establishments are thriving together and we have a great sense of community between us. We all want to make Trondheim a destination and work towards the same goal."

"Many restaurants serve food with a somewhat simplified approach, but packed with flavour, and offers wine lists with good depth and passion. Whether you want short travelled and organic Nordic cuisine, Asian fusion, truffles or just the perfect steak or burger, you can get it all!"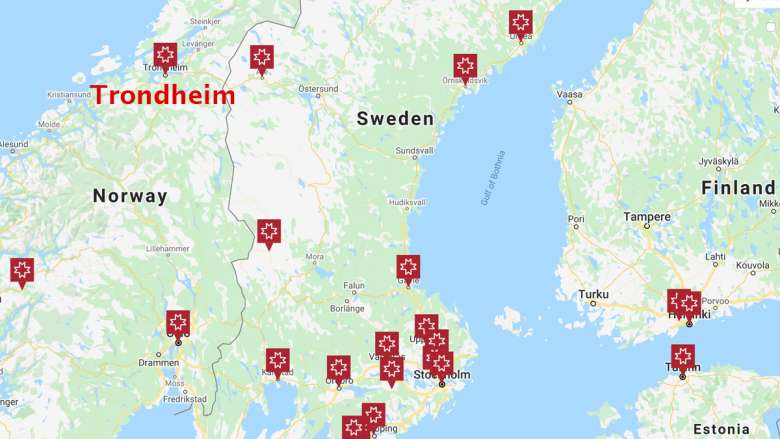 How has corona affected the restaurant scene in Trondheim?
"With a relatively low spreading of the virus, Trondheim has managed the situation well. Even though most places closed down, they re-opened as soon as the situation was under control, and guests are flowing in, obviously eager to enjoy the atmosphere and social life at their favourite places. As the future is still uncertain it is impossible to know for sure, but it feels like Trondheim will get through this in a very positive way."
When it comes to wine bars, what are the biggest trends right now?
"I am not quite sure there are that many specific trends per se, but I guess more and more guests are being open to taste natural and low-intervention wines, and also wines other than the classics in Europe, even though you still also have a good selection of those same classics."
How is Trondheim different from the rest of Norway when it comes to wine bars and restaurants?
"For me, it is mostly about the sense of community and that everyone is working together to promote the city and all the beautiful produce of our region. There are many unique concepts with two things in common; quality and passion. In combination with a lot of talented and young professionals, the sky is the limit and Trondheim will keep on pushing forward."
Anything you want to see more of when it comes to bars and restaurants in Trondheim?
"One thing I really miss is high-end sushi! I don't know why we currently don't have this as we are in the middle of all the best seafood in the world, but hopefully, we'll get there soon. Another thing on my wish list would be really high-quality pasta, but then again; there are so many good places to choose from already and you are bound to find a place that suits your needs for both wine and food alike."
Anything you want to see less of?
"I guess the answer here is really quite plain. Low-quality concepts and establishments lacking passion and dedication can easily ruin the future of any gastronomic region. We really need to keep on focusing on quality in every aspect and when we do I am sure that even more good quality and unique places will open and perhaps squeeze out a few of the bad seeds."