Happolati won Best Austrian Wine List in Norway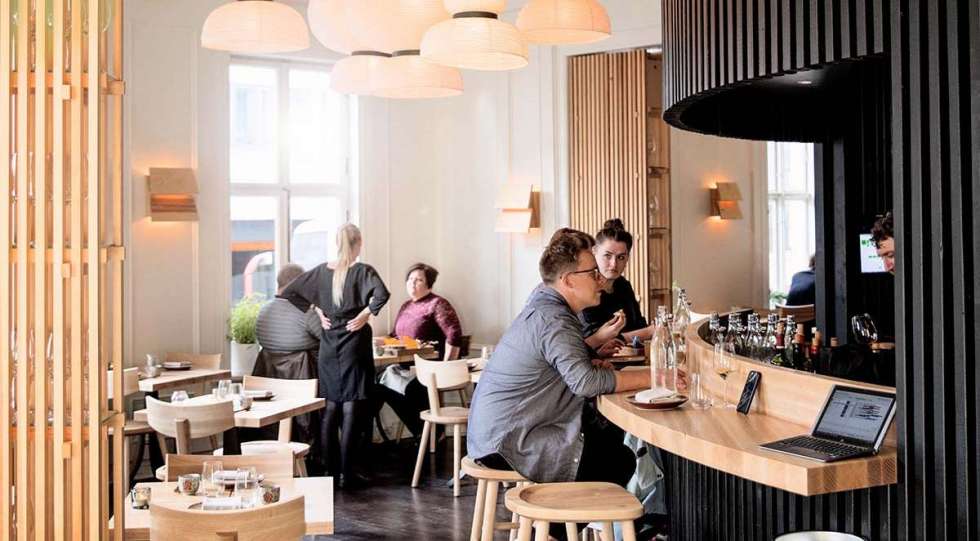 Happolati in Oslo did it again. When Star Wine List of the Year teamed up with the Norwegian Sommelier Association and Kapital magazine to celebrate the best wine lists of Norway on Sept. 25, Happolati won the Best Austrian Wine List category – for the third time in a row. The category was presented by Austrian Wine.
"One of the most interesting Austrian's lists I've ever seen, full of top producers and back vintages that, in my opinion, makes this wine list unique," says the jury's Salvatore Castano, Best Sommelier of Europe & Africa 2021.
This year, it was a close call in the Best Austrian Wine List category, and after the award show, Star Wine List's founder asked Happolati's head sommelier Simon Zimmermann: "what are you going to do about it until next time?"
"I had a feeling that it was going to be close this year. Since I've not only been buying Austrian wine the last few years, but also focused on other countries, producers and so on, and also following the market a bit more. The thing I'm going to do going forward is to select more Austrian producers in a style that is different from what I have, like some more natural producers and other regions, like Carnuntum and Kamptal. There is really good wine produced all over Austria," says Zimmermann.
"I will still continue pushing Austrian wines and buy more and more. For the style of food we do at Happolati, the Asian-fusion style, Austrian wine is extremely perfect."
Are there any special trends among guests, things they are asking for?
"First of all, most people are starting with sparkling wine. I do Austrian sekt by the glass, which is what I sell the most of. I sell more of that than Champagne, just because people are curious. People are also quite interested in older vintages since most Austrian wine you see is quite young. Also, regions like Styria gains a lot of interest."
This was the third time Star Wine List was cooperating with Norges Beste Vinkart, with the Star Wine List Jury of international top sommeliers (Paz Levinson, Raimonds Tomsons and Salvatore Castano) judging three categories. For the first time, we also had the Sustainable Wine List category in Norway, and the first Norwegian winner was Credo.
In the Best Austrian Wine List category, these were the silver medalists:
BARE, Bergen
Maaemo, Oslo
Park Hotel Vossevangen, Voss
Radegast, Oslo
RE-NAA, Stavanger

Happolati is now qualified to the Star Wine List of the Year Nordics on Oct. 9, as well as the international final in June 2023.
The jury for Norges Beste Vinkart:
• Rune Rake
• Alexander Michalsen
• Trond Erling Pettersen

The Star Wine List jury:
• Paz Levinson
• Raimonds Tomsons
• Salvatore Castano

Read more about how we judge Star Wine List of the Year below.
Published 25-September-2022
News / Norway
Premium: Search more than 2000 wine lists in 35+ countries