Djuce launches canned premium wines – together with top sommeliers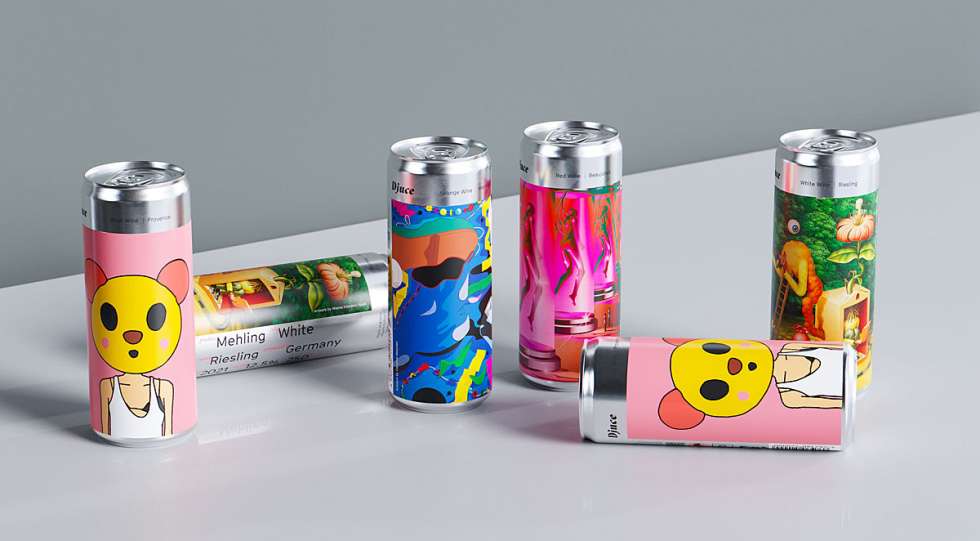 The new premium wine brand Djuce wants to reduce the wine industry's environmental impact – and at the same time take a real quality approach to canned wine. Together with a team of top international sommeliers, they are launching a series of premium vegan and sustainably grown wines.
(Partner story with Djuce)
"More than fifty per cent of the wine's climate impact is packaging and transport, so if you are really talking about sustainability, that half is just as important as the work in the vineyard. For us, the can was the obvious choice; it is environmentally superior, exciting in size, and it can be packaged nicely, says Pontus Lindqvist, co-founder and Head of Product at Djuce.
The wine industry emits 43.5 billion kilos of CO2 every year, according to figures from the International Organization for Vine and Wine (OIV). Seventy-nine per cent of all emissions related to packaging and transport can be cut by replacing traditional bottles with aluminium cans.
"Cans are twenty-eight times more efficient for recycling in terms of emissions. In addition, they are twenty times lighter and twice as efficient to transport. They also do not break as easily. Bottles are a thing of the past, and cans are definitely the future, says Philip Marthinsen, another of Djuce's co-founders.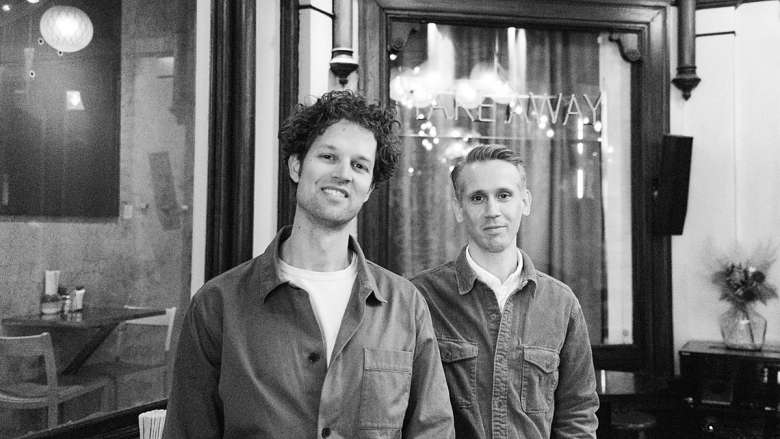 And yes, the market for canned wine is on the rise: According to a market report, the global market for canned wine is expected to grow by 13.2 per cent annually and account for 10 per cent of the total wine market by 2025.
Pontus Lindqvist says that Djuce are aware that, of course, not all wines will be consumed in cans in the future – but in terms of the total market of wine, there is a vanishingly small proportion of wines that get better with ageing, and that are actually aged.
"If we can contribute to changing consumption patterns and packaging for a few per cent of all wine that would otherwise have been bottled, we have already achieved a lot."
We want to create an experience around Djuce that surprises and entertains the wine consumer
He also says that another important part of the project with Djuce has been to create a wine brand in a way that has not been done before.
"Of course, it's not enough to just talk about CO2; we also want to create an experience around Djuce that surprises and entertains the wine consumer: design, product innovation, communication and, of course, in the actual choice of wines," he says.
As for producers, Pontus says that it has been surprisingly easy to get people on board, and here he has, to some extent, used his existing network through his own wine importing company Wine Waves.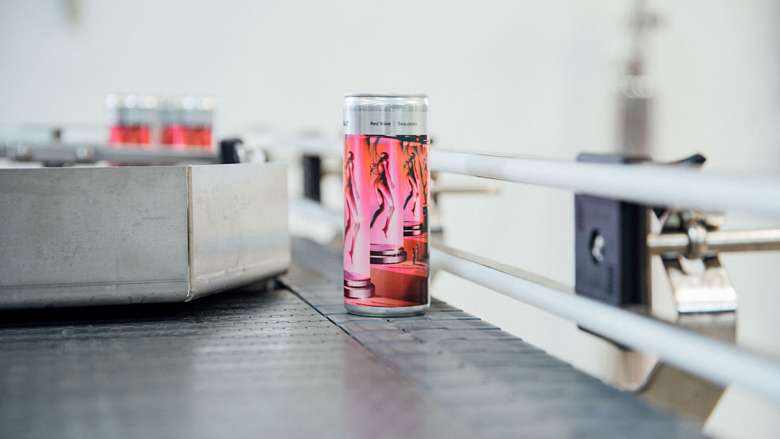 "I am very pleased with the line-up we've put together. We initially approached producers who we thought were open to this, such as Meinklang. The first releases are mainly entry-level wines to some extent, but the range will definitely grow both in depth and breadth, where we also will launch wines that have been stored in the producers' cellars, such as Heinrich Zweigelt 2019 and Burgundy Grand Elevage 2019 from Verget," says he.
To help with the process, Djuce have also been assisted by several top sommeliers, such as Manu Rosier, one of Star Wine List's ambassadors.
"The idea is to build a global network to get in touch with winemakers and markets around the world," says Pontus Lindqvist.
Initially, Djuce primarily focuses on the European market – through a webshop in Germany – but later this fall, they will also start working with the USA and other markets.
"Our goal is, of course, to spread Djuce worldwide."
"Cans are the perfect next step for the wine experience. It is a 'drink less, but better' experience, which allows you to mix and match for a lively dinner or just have a small glass of 250 ml on a regular Tuesday. For me, it's a great feeling to let people try one of our wines for the first time and then reveal that they come from a can. Many will be surprised, just like I was the first time."
Emmanuel "Manu" Rosier, Djuce Ambassador, Star Wine List Ambassador and Sommelier at the Michelin 3-star restaurant Pavillon Ledoyen, Paris.
(Read more about wine, environmental challenges and packaging in this report from the Act for Change Symposium in Bordeaux.)
Published 30-June-2022
Sponsored
Premium: Search more than 2000 wine lists in 35+ countries. Download an unlimited number of wine lists.

Djuce is collaborating with a team of Michelin-starred sommeliers, they hand select stunning wines and neatly deliver them in bold cans. Why? Because the Earth is begging us to shake things up. Drink less, drink better, drink Djuce. Read more about Djuce here.