Bordeaux symposium highlighted future challenges - and optimism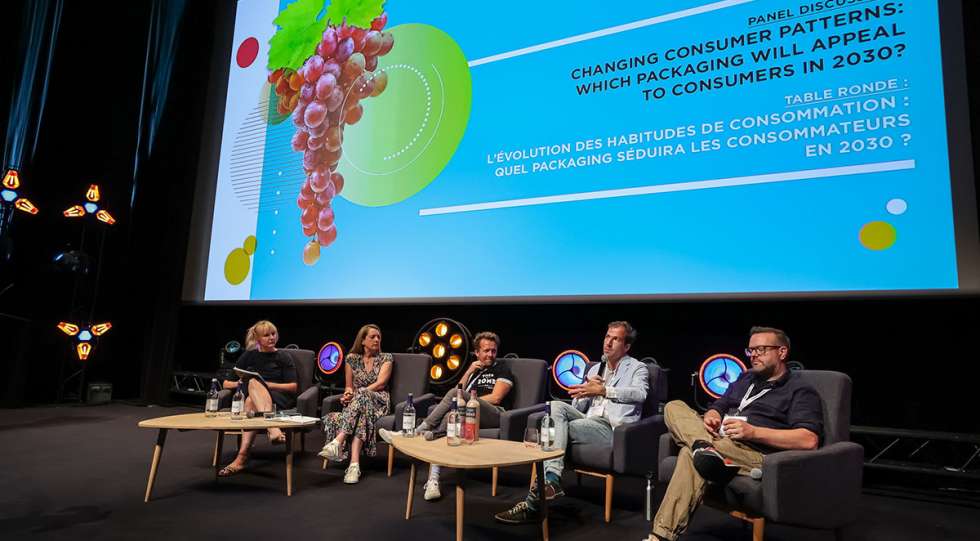 Last week, The Vinexposium Act for Change Symposium in Bordeaux placed the spotlight on changes and challenges facing the wine industry until 2030. Star Wine List's founder and former Bordeaux resident, Krister Bengtsson, was there.
Let's start with a bit of transparency: I flew to Bordeaux. I also took a train but that was only because two flights Amsterdam-Bordeaux were cancelled and I ended up in Toulouse.
As if the climate wanted to say: "Hello, this is for real!" the weekend before the symposium had been given a red alert from the French weather services. When the thermometer hit 42°C, even I had to give up walking and took air conditioned taxis around my old home town. And at the Union des grands crus tasting in Hangar 14, the A/C system was doing its best to give the 2019s a chance to be served in decent temperatures.
When the Symposium got going, the temperatures had dropped to around 30° but thunderstorms and even reported hail around the region made the winemakers nervous.
Act for Change
Organised by Vinexposium on 20 and 21 June 2022 at the Cité du Vin, the Symposium 'Act for Change' gathered 35 international experts for a series of discussions focusing on the future of wines and spirits between now and 2030.
With topics such as What is the future of fine wines and Changing consumer patterns: which organoleptic profiles will appeal to consumers in 2030? the symposium certainly had the work cut out for the speakers and panel hosts.
In the end, it was the most concrete topics and examples that clearly expressed the challenges facing the industry if it wants to act for the climate - and offered some solutions and optimism.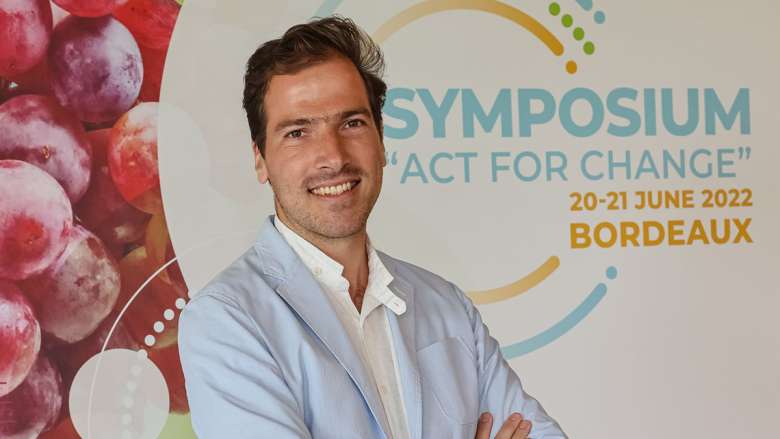 Packaging matters - a lot
In a panel discussion about Changing consumer patterns: Which packaging will appeal to consumers in 2030, the dominance of glass bottles wine was debated. A survey from Wine Intelligence showed that 59% of consumers think the glass bottle is a sustainable packaging.
That percentage was far higher than the alternative answers, when in fact glass is the less sustainable packaging due to its carbon footprint, even if you recycle. Some 40% of the carbon footprint is due to the glass production.
Damien Barton Sartorius from the family producing the Bordeaux Grands Crus Léoville-Barton and Langoa-Barton described how they have tested sending wine in bulk to London to be bottled in cleaned glass bottles, but this was not a wine under the regular brands.
The consumers' expectations for fine wine makes change particularly hard - in France it has even not been possible to switch from corks to other closures. Barton Sartorius advocates lighter glass bottles, and to standardise them:
"There are some 30 different shapes of Bordeaux bottles. A standardisation is a shortcut to reusable bottles and to lower the cost of production. But there is a big question of ego in all of this."
Barton Sartorius also pointed out that so many grand cru wines are shipped in wooden cases that adds to the carbon footprint, when they could be shipped in cartons.
To counter the heavy weights being shipped around the world, Barton Sartorius said that he had given their negociants the target of selling 70 % in Europe and mostly in France.
"It is better to sell closer," he said.
But there are more alternatives - such as wines in kegs and bags in boxes. And James Law of the East London Liquor company showed how they pour their products in any clean glass bottle that the customer brings to their shop, and just put their sticker on it.
Also, wines in cans are finally taking off in several markets - and you can read about one of those projects in a related article.
As the Symposium organisers summarised it: Tomorrow's packaging will have two roles to play: research work and the move towards more sustainable packaging will need to continue, and bottles must be used as a tool for educating consumers of wine and spirits, which are among the most highly packaged products around.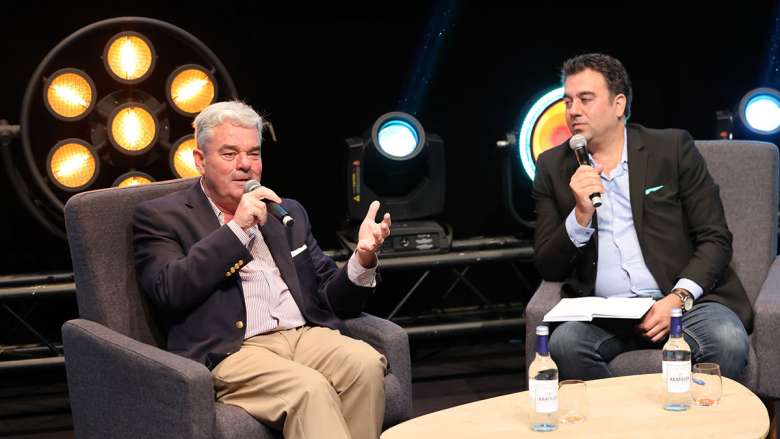 In Bordeaux, warm is better - to a point
In a discussion between Xavier Rousset MS and Bordeaux heavy-weight Olivier Bernard of Domaine de Chevalier and Millesima, the latter pointed out that global warming so far had been pretty good for vineyards such as Bordeaux. The old problems of reaching maturity in the grapes was basically gone.
"Now it is more a case of hitting the break pedal, to not reach over-maturity," Bernard said.
But of course, this stage will not last and there will be a need to adapt - with smarter techniques and possibly new grape varities.
A tasting of the 2019s and older vintages organised by the Union des Grands Crus showed to me that a tipping point is already here. The alcohol levels were pronounced in many of the younger reds, and with the global trend of more fresher wines, it is definitely time to put the foot on the maturity break pedal.
The Vinexpo Symposium was part of the Bordeaux Wine Week, back again after the pandemic.