Andrea Sala wins Best Sommelier of Denmark 2023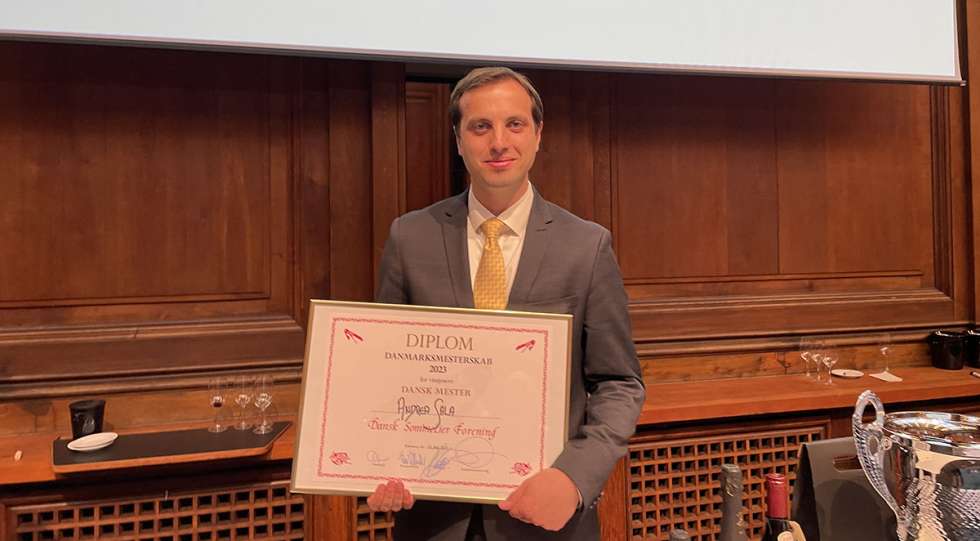 15 brave sommeliers entered the Best Sommelier of Denmark competition in Copenhagen on Monday 15 May 2023. In the end, Geranium's Andrea Sala was the winner.
"It is my first championship win and I am very excited and grateful to win today. My goal for the day was to be on the podium and now I came in first, so I'm even more happy," says Andrea.
What was the hardest part?
"It was the pairing of the menu, because there were a lot of different courses, so there were a lot of wines to suggest without repeating the region, the grapes and so on. But it went well."
What are your new goals after this? Are you gonna keep on competing?
"I will probably continue to compete, and I will also keep studying for my Master Sommelier exam in October. That is the biggest goal right now, to get through that."
The event was held at Axelborg by Tivoli in central Copenhagen. For once, the Star Wine List of the Year Denmark event was not held at the same time due to scheduling problems.
The participants started with both theory and blind tastings in the morning, and in the end three finalists were selected: Jakub Filipek from Formel B restaurant, Star Wine List's ambassador Ketil Sauer and Andrea Sala from Geranium.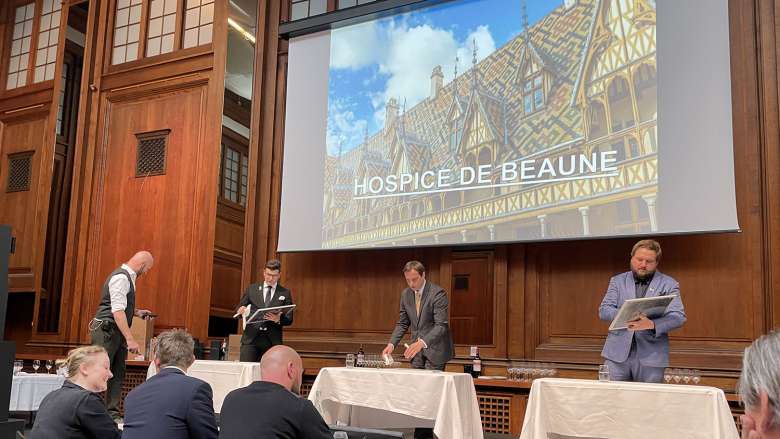 The finalists were no strangers to sommelier competitions. Jakub Filipek won Best Sommelier of Poland in 2022, the same year that Ketil Sauer won Best Sommelier of Denmark. In 2022, Andrea Sala came second in Best Sommelier of Italy.
Blind tastings and tricky service tasks including both wines and cocktails ensued. As well as recognising more or less bearded winemakers on photos.
In the end - the winner was Andrea Sala.
Premium: Search more than 2000 wine lists in 35+ countries. Download an unlimited number of wine lists.