Le Chenin
Restaurant
Savennières, France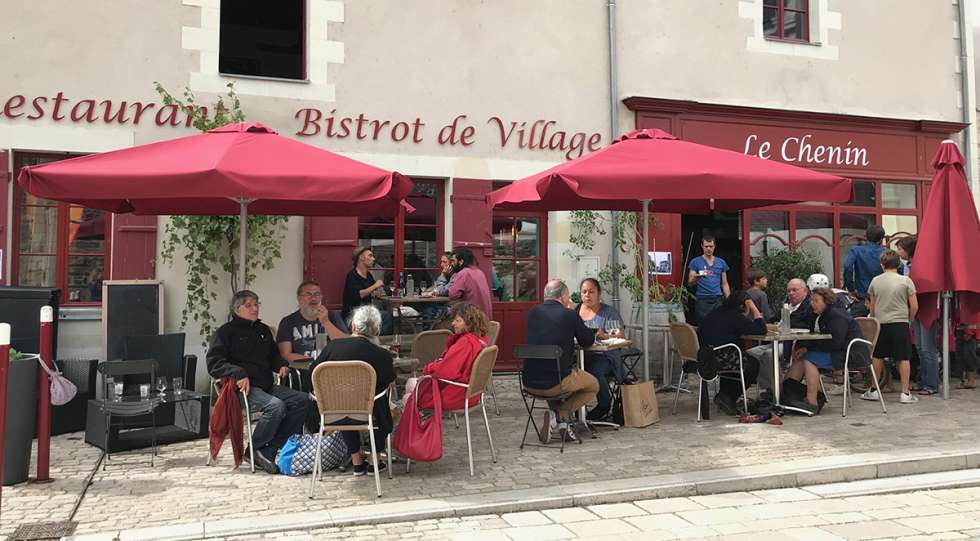 About Le Chenin
Wine tourists in the Loire valley will sooner or later end up in Savennières just west of Angers, and here you find the little bistro Le Chenin. With the motto "eat well and drink well", owner Olivier Schvirtz welcomes both farmers in working clothes as well as wine tourists, always with the same charm. On the plate, you'll find locally grown and organic food, and in the glasses honest wines – all at an astonishing price range, considering the quality!
Olivier Schvirtz also runs La Robe et Le Palais and Le Garde Robe in Paris, and add a welcome finesse to Anjou without relying on rural traditions. The place is rustic with wooden tables and colourful chairs. When the sorrel is reasonably comfortable, Olivier Schvirtz happily mingles around with a glass in his hand, exchanging words and wondering if the food tastes good. You might find your self talking to the guy next to you, and maybe it happens to be the producer of the wine you have in the glass! The terrace is the natural choice for an aperitif after the weekly market. Opening hours vary due to season – call in advance to check. Booking is recommended.
About the Le Chenin Wine List
The wine list contains around a hundred items with €25 as an average price per bottle. Low intervention wines dominate the list, just as at Schvirtz's other venues.
Wine team