Canon Canon
Wine Bar
Rochefort-sur-Loire, France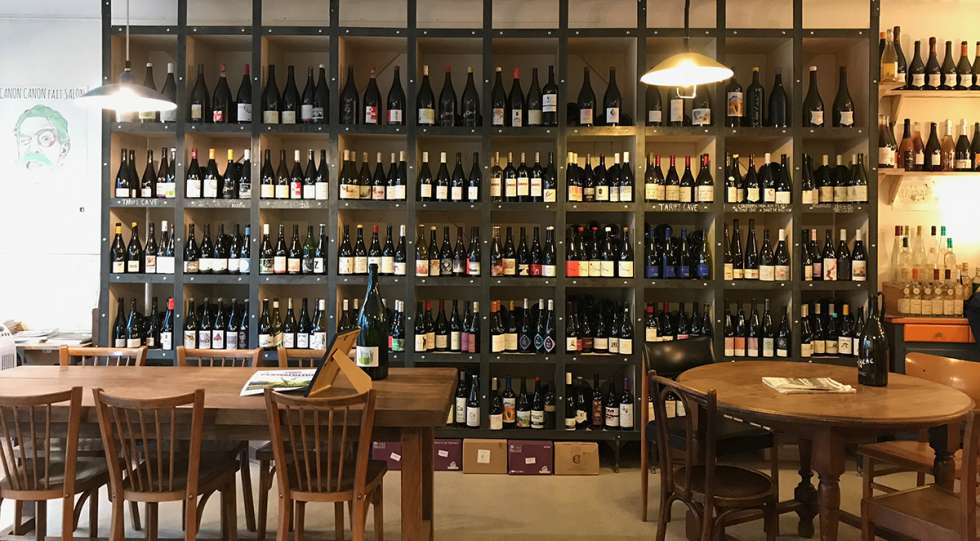 About Canon Canon
If you love to hang with the wine producers themselves, the combined bar/shop/living room of Canon Canon is the natural place to be! Located behind the church in Rochefort-sur-Loire, thirty minutes from Angers, and Wine Director Timothée Toïgo has formed a meeting point for natural wine lovers from all around the world. One night, I discussed botrytis with Jérôme Saurigny, across the bar sat Agnès and René Mosse, and suddenly a group of Japanese stormed in, hugging Pat Desplats. Just as any other day here! Canon Canon is open both for lunch and dinner, and you find lighter plates such as cheese and charcuteries. Extra plus for having a couple of hours open on Sundays.
About the Canon Canon Wine List
Canon Canon has a constant rotating by-the-glass list. By the bottle, you find the best low intervention wines from the region as well as a fine selection from other countries. Wine Director Timothée Toïgo has a respected talent for finding the unicorn wines, and at Canon Canon, you can take your taste buds on a rollercoaster tour – for almost no money at all!