Auberge du Layon
Wine Bar
Rablay-sur-Layon, France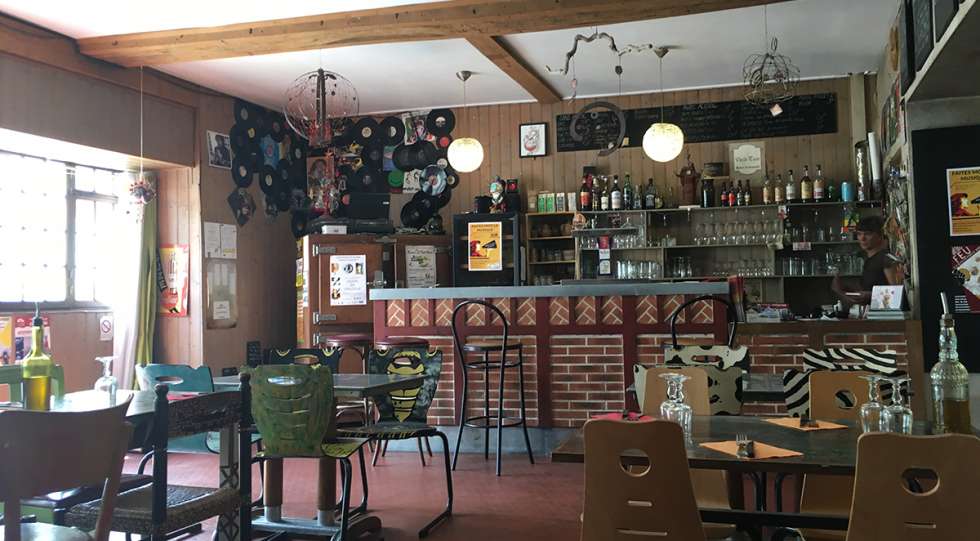 About Auberge du Layon
Bar, bistro, concert hall and exhibition centre; Auberge du Layon in Rablay-sur-Layon has it all. But most of all, this is a great place just to pop by, trust Gael and Christophe to choose the wine, and enjoy the atmosphere. On the food menu, you find pizza and bruschetta with locally produced ingredients. They never mess with the details, despite the bohemian feeling. Rablay-sur-Layon is also known as the village of artists. In the area there might not be a lot to find, but what is there is the higher quality. A grocery store, a quirky gallery, and Auberge du Layon with its paintings and photo art, concerts and performances, and the extraordinary wines with character. Come here with an open mind to have the full experience!
About the Auberge du Layon Wine List
Auberge du Layon is the local meeting spot for the winemakers, and it shows in the wine list. Inexpensive, natural focused, wines, and a wide selection of artisanal beer.
Great for