38 Lounge
Wine Bar
Macau SAR, Greater China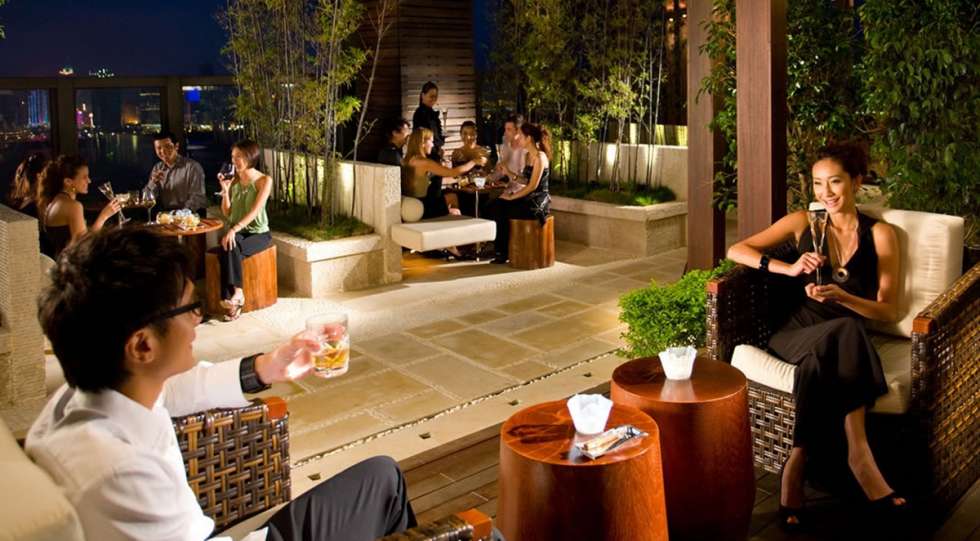 38 Lounge Wine List
About 38 Lounge
Explore the swanky lounge on the 38th floor of Altira and get enchanted by the unparalleled view of the city skyline and the nightly light at the outdoor terrace. With its relaxing ambience, bright indoor interior, tall ceiling, music performance and pool entertainment this place is perfect for a fun evening out.
About the 38 Lounge Wine List
Enjoying a good-vibe evening with bands and local DJ sets starts with a glass of Champagne and then picking something from the wine list! The list contains around 45 labels from around the globe, including France, Italy, Australia, South Africa and many more. There's also some irresistible spirits, liqueur, signature cocktails and a few snack items on the menu. If you're seeking something extra when it comes to wine, there's always the master list of Altira Macau to choose from.
Great for
More recommendations
Listen to the live band playing music, while choosing a bottle to enjoy with your friends. In 38 Lounge of Altira Hotel,​ you'll have a relaxing evening, also with a spectacular view of the city skyline.