wine2wine Business Forum Verona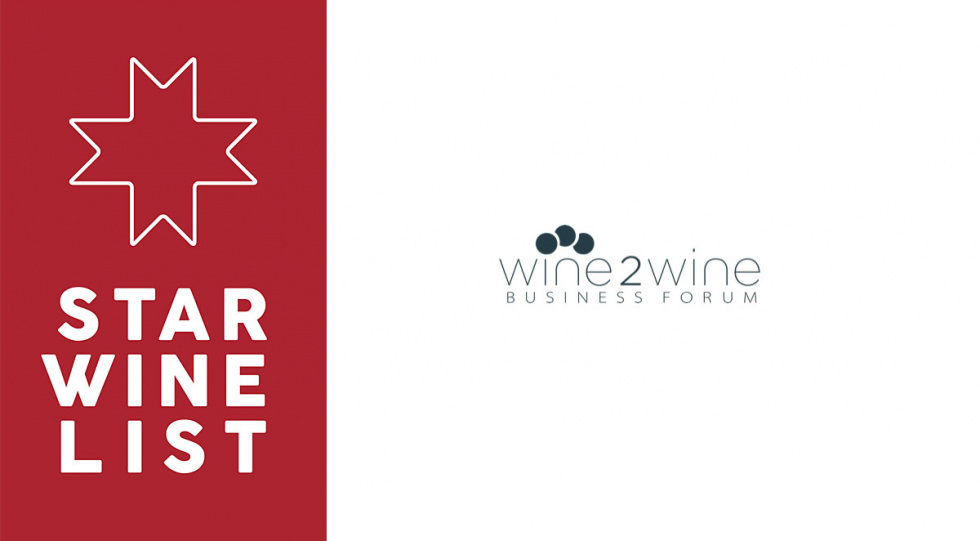 Star Wine List is pleased to announce a partnership with wine2wine Business Forum, now in its tenth edition, that will be held at the PalaExpo of Veronafiere, in Verona, Italy, on 13 and 14 November. The focus of the 2023 edition is "Italian Wine Ambassador: celebrating the past, understanding the present, facing the future". Read more about the event here – and purchase your ticket with our discount code! (Wine trade only).
Besides the below great content, Star Wine List's publisher Krister Bengtsson will present fresh info about the Scandinavian restaurant market.
Why should you participate?

More than 70 seminars are organized over the two days aimed at providing useful operational tools regarding various topics such as new market trends, market focus, strategy and marketing, wine tourism, innovation, diversity and sustainability. During the event, you'll have a unique opportunity to investigate the vast flow of information surrounding the wine industry – all in one place.

Over 1,000 visitors participate in the Forum, following the sessions and enjoying moments of exchange and discussion. The Forum brings together producers, marketing and business consultancy experts, judges, buyers, sommeliers, influencers and many international professionals who are considered true Ambassadors of Italian Wine. In just two days you have the opportunity to meet and interview some of the most significant personalities in today's wine industry.

wine2wine Business Forum has always placed a strong emphasis on digital trends for the sector's media: this year you will receive the latest updates in this field and learn how to use them effectively to take advantage of technological advances and new communication tools and information.
The program is under development but it is possible to view confirmed topics and speakers on the website.
Furthermore, workshop sessions will be organized with the representatives of the most prestigious wine sector magazines and Italy's two Masters of Wine, Gabriele Gorelli MW and Andrea Lonardi MW. You will also have the opportunity to visit the Literary Café for the presentation of editorial news, a Press corner dedicated to journalists and a room for conducting Podcast interviews.
In addition to the sessions, on the first day, the wineries selected by Wine Spectator for OperaWine 2024 will be announced. The 2024 producers and the Wine Spectator representatives will participate in the announcement.
Get your tickets!

The discounted rate, reserved for members/readers, is €180.00 + VAT instead of €250.00 + VAT per ticket.  This discount is valid until 14 November 2023.
The purchased ticket allows access to the Forum on both days.
Here you find the link to purchase the ticket.
Enter the discount code: LIST00023
The Organizer reserves the right to verify from time to time the correspondence of the participant with the status of member/reader of Star Wine List.
For further information, please contact the wine2wine Business Forum Team directly, via e-mail at wine2wine@justdothework.it, or by telephone, at +39 045 8101447.