Yohann Jousselin: "Knowledge is a great tool, but it is also dangerous"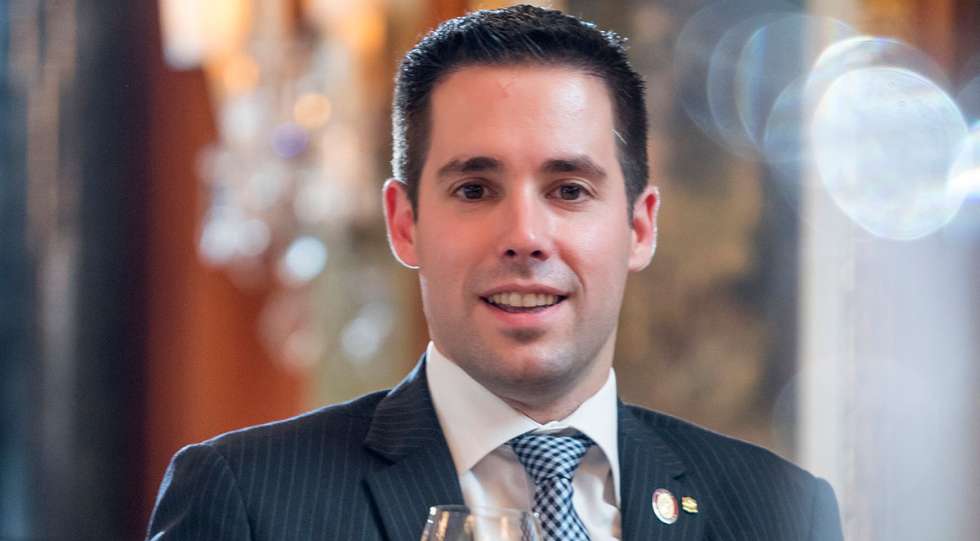 French-born Master Sommelier Yohann Jousselin has worked in Hong Kong for seven years. As the Assistant Vice President, Food & Beverage (Wine) in one of the most prestige hotel groups – Shangri-La – he runs some of the best hotels, restaurants, and bars in town. That includes Petrus, which is considered to be one of the most classic fine dining restaurants in Hong Kong.
Tell us about your background and your way into wine?
"I am originally from a small village in the Loire Valley, where one of my uncles own some vineyards. My family and I lived very close to the vineyards. At a young age, probably when I was around 15 years old, I spent my school holiday in the vineyard and was a waiter in a hotel run by another family member. I fell in love with working in a restaurant as a waiter, and I also fell in love with the world of wine," says Yohann, who completed his Master Sommelier in 2009.
Tell us about your work at Shangri-La?
"I manage the southeast Asia wine platform for all the Shangri-La hotels. I probably spend around 50-60 per cent of my time on the business in Hong Kong. The most important tasks are providing our staff training, creating the wine lists, dealing with wine purchase, hosting wine events and wine dinners. Training is a big part of it; I focus a lot on the development of our co-workers."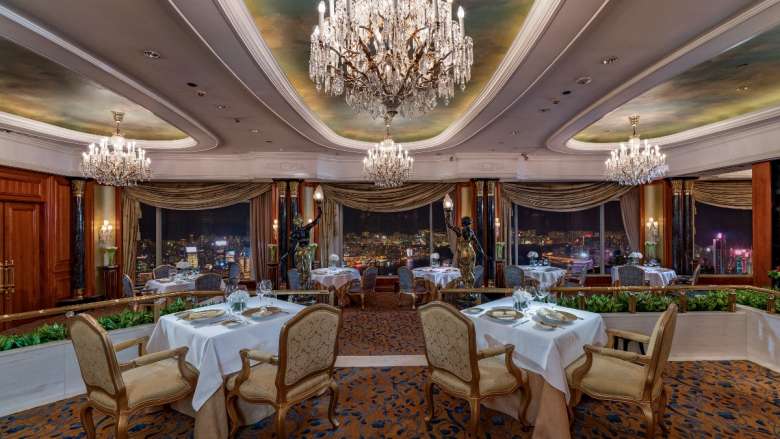 What makes a great wine list, in your opinion?
"I have two ways to look at this question. From the consumer's point of view, my goal is to ensure that our wine lists are easy and comfortable to read so that people don't have to spend too much time with the list, no matter how big the wine list is. I also want the wine lists to be approachable in terms of pricing, especially in such a competitive market like Hong Kong."
"Then it's also about the balance between the classics and discovery items. If you look at our hotel group, we have eight restaurants and eight different wine lists. For me, the most important thing is to ensure that we have the right list in the right outlet."
And what about good service?
"Service is important since we are waiters with a passion and with knowledge. The service part is essential in our job, we do not make wine, and we do not cook. A sommelier is an added value in the restaurant, which helps lift the service experience and eventually the bottom line revenue. I have always pushed on the importance of taking the time to speak to the customers; wine can be complicated, and the sommelier's job is to guide the customers."
What makes a good sommelier, in your opinion?
"I think it is all about how much the sommelier knows on how to adapt to, and read, the customers. Being knowledgeable is important, but if we share the knowledge wrongly, the customers will probably be annoyed by us. We should always remember that knowledge is a great tool, but it is also dangerous. The more knowledge you have, the more information you want to share."
"A good sommelier should be approachable and should have a strong ability to deliver the message through stories. To order wine during a meal should not be complicated; the sommelier should be there to help."
I think we have to be even more creative than before with keeping a close eye on the value of our offers
How do you manage your wine team?
"I think it is all about passion. Allow your team to shine; guide them. We are fortunate with the job we do since it is all about passion. So, it is just a question of giving your team the right tools and make them shine from that."
What will you advise sommeliers to do to survive such a challenging period like we're in now?
"I think we have to be even more creative than before with keeping a close eye on the value of our offers and ensuring the quality."
Any advice for MS Candidates?
"In my view, the theory and the tasting parts are the most complicated. For the theory, it is a question of finding your own way to make it easier to memorize the knowledge and to find the right way to learn. We are all different. Some people are using tons of flashcards. But I use only around 100 cards for study."
"For the tasting part, of course, you have to taste as much as possible. Try to taste wines that are very typical for each region. For the MS exam, you need to find a way to make your brain connect with the correct answer easily. The tasting part should not be too challenging if you have developed your palate and tasting technique. Also, try to have only one or two mentors; I would not suggest too many. Finally, it requires a lot of passion and time. I believe that you can achieve the title of MS if you put hard work in it in the right way."
Where in Hong Kong do you go to drink wine?
"This year has been very restricted when it comes to going out to wine places, but I used to visit La Cabane a lot. But since we have Tapas wine bar as part of our collection, I tend to stay home. Our wine list at Tapas is always very attractive."