Vintec supports recognition of Australia's great wine places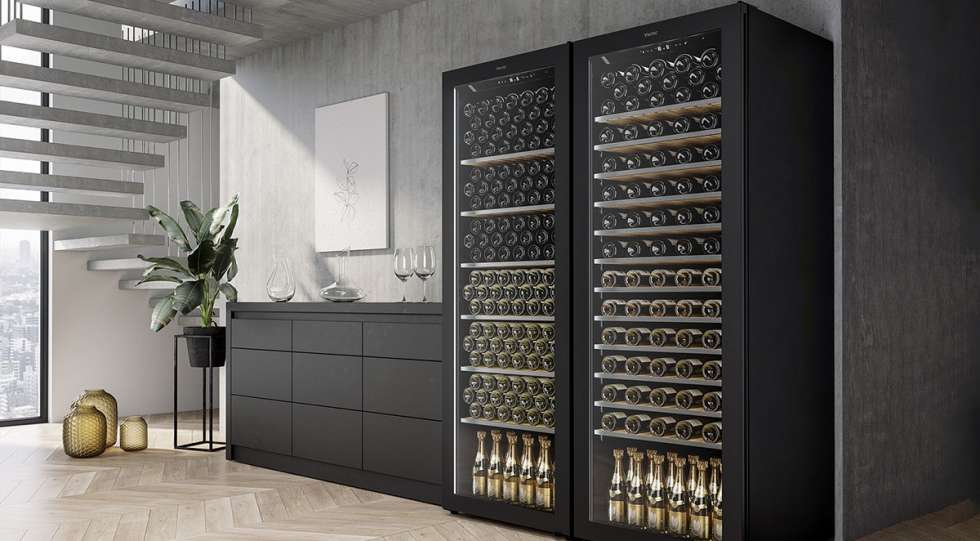 Vintec, the leading expert brand in climate-controlled wine cabinets and cellars, and Star Wine List are pleased to continue their partnership and successful cooperation initiated in 2020 and recognize together Australia's best places to drink wine. Vintec is Star Wine List's Official Wine Storage Partner, and Star Wine List is Vintec's Wine Guide Partner.
"It's been a tough year and a half for the restaurant industry everywhere and we remain committed to working together to connect and support the trade, sommeliers and wine lovers. As we expand our coverage and focus in Australia with GT WINE, we are especially happy to keep working with Vintec, a top brand that started out in Australia and now offers its great wine storage solutions for sommeliers and wine lovers across the world," says Krister Bengtsson, Star Wine List's founder.
Born in Australia over 20 years ago, Vintec is the leading brand of climate-controlled wine cellars in the country. "Vintec became the leader and most recognized brand in great part thanks to the support and trust of wine and hospitality professionals," says Thomas Benhamou, Global Marketing Director.
"At Vintec, as wine lovers, we understand how important it is for restaurants and wine bars to store and serve their wines in the best conditions, so wine lists can truly shine, and guests can enjoy wines at their best. Therefore, we are truly delighted to co-present with Star Wine List and our long-time friends at GT Wine this new guide to the best wine bars and wine restaurants in Australia. The guide recognizes the wonderful and passionate work done by sommeliers who curate exciting and out-of-the-ordinary wine lists, so we're proud to be a part of this in support of our Australian hospitality industry," continues Benhamou.
"In addition, we will be recommending to our community of close to 30,000 members of the Vintec Club (the private club for owners of Vintec cellars), to explore these great places to drink wine across Australia, as soon as restrictions ease!" concludes Benhamou.
ABOUT VINTEC
Vintec is a global leading specialist in premium climate-controlled wine cabinets/cellars. We are a team of wine lovers, just like our customers. Born from a passion for wine, our wine cabinets are designed to recreate the perfect storage conditions found in the best natural underground cellars – to meet the exacting standards of wine professionals and needs of discerning wine lovers.
Created by two French wine aficionados, Vintec was first launched in Australia and Singapore in 2000, and rapidly became the leading brand across Asia-Pacific. In 2016, Vintec was acquired by the Electrolux group, which is taking the brand beyond Asia-Pacific to North America, and Europe, and is developing new innovative products/solutions to meet the needs of wine professionals and wine lovers worldwide.
To learn more about Vintec, visit: www.vintec.com
Vintec and Star Wine List will work together in several markets to create offers and opportunities for sommeliers and the trade.
If you are interested in getting access to special pricing on Vintec wine storage solutions, please reach out to us at info@starwinelist.com and we'll connect you with the Vintec team in your country!
Be sure to sign up to our newsletters and social channels to get tips, ideas and offers along the way!
Published 26-August-2021
News
Premium: Search more than 2000 wine lists in 35+ countries. Download an unlimited number of wine lists.